Considering alternatives to inspectlet could be because you wanted to try more solutions that make your easier and more effective than inspectlet.
Choosing an  inspectlet alternative can be easier as there are more products that provide the same features as well as better than inspectlet.
Features you need to look for in inspectlet alternatives are session replay, Session recordings with better clarity and fast play up to 8 times, accurate user identification data, rage clicks & error click analytics, segmentation, notes, & tags, customizable dashboard, and finally an inspectlet alternative with conversion funnels.
In this blog we will cover: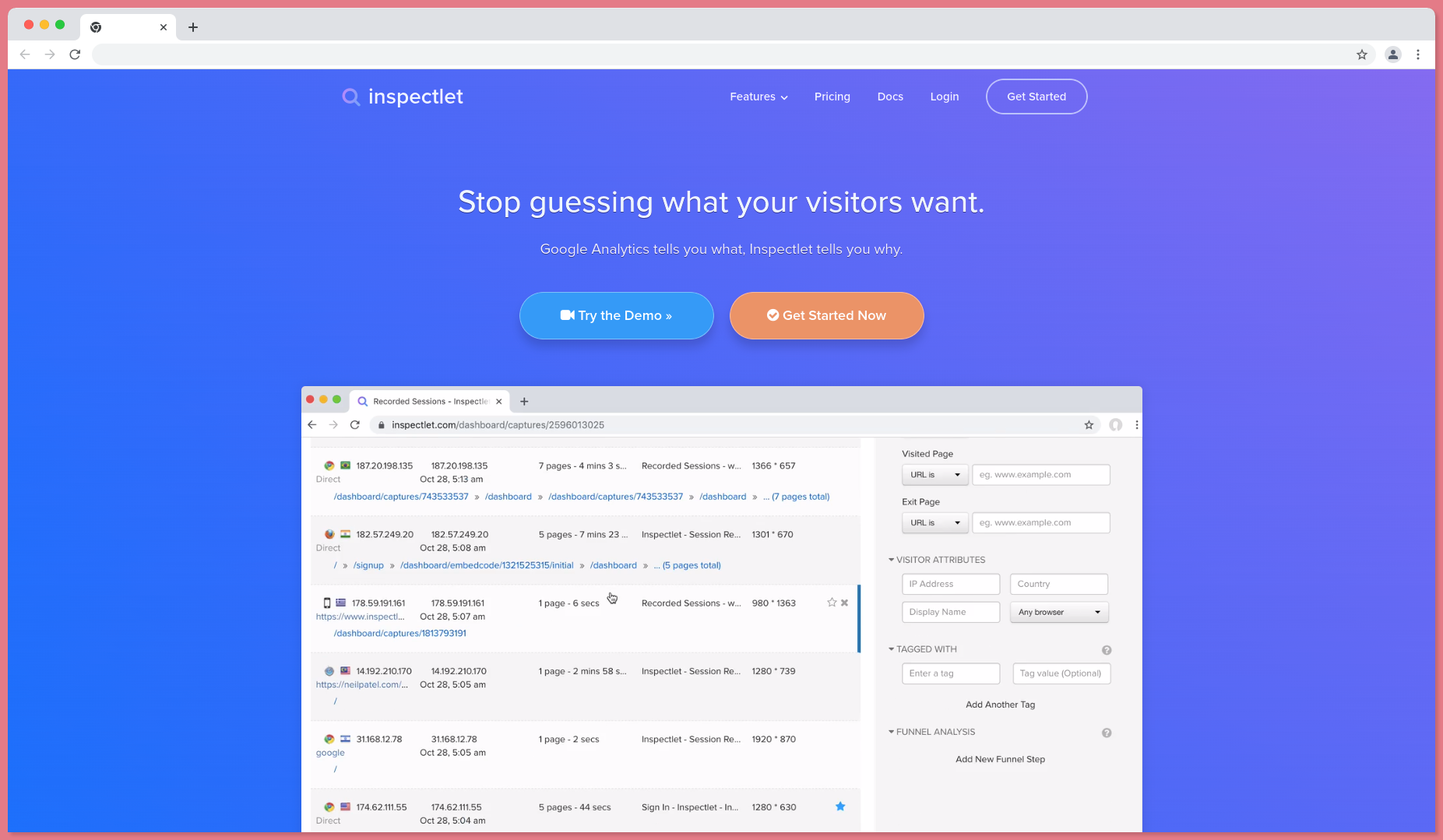 Features of Inspectlet:
Session recording
Heatmaps
A/B testing
Feeddback survey
Form analytics
Error tracking
Limitation of Inspectlet:
Expensive
Not customizable
No filteration
No conversion funnel
Not a user-friendly interface
Difficult installation
Pricing of Inspectlet
Free $0 per month
Micro $39 per month
Startup $79 per month
Growth $149 per month
Accelerate $299 per month
Enterprise $499 per month
8 Top Inspectlet alternatives
#1 ReplayBird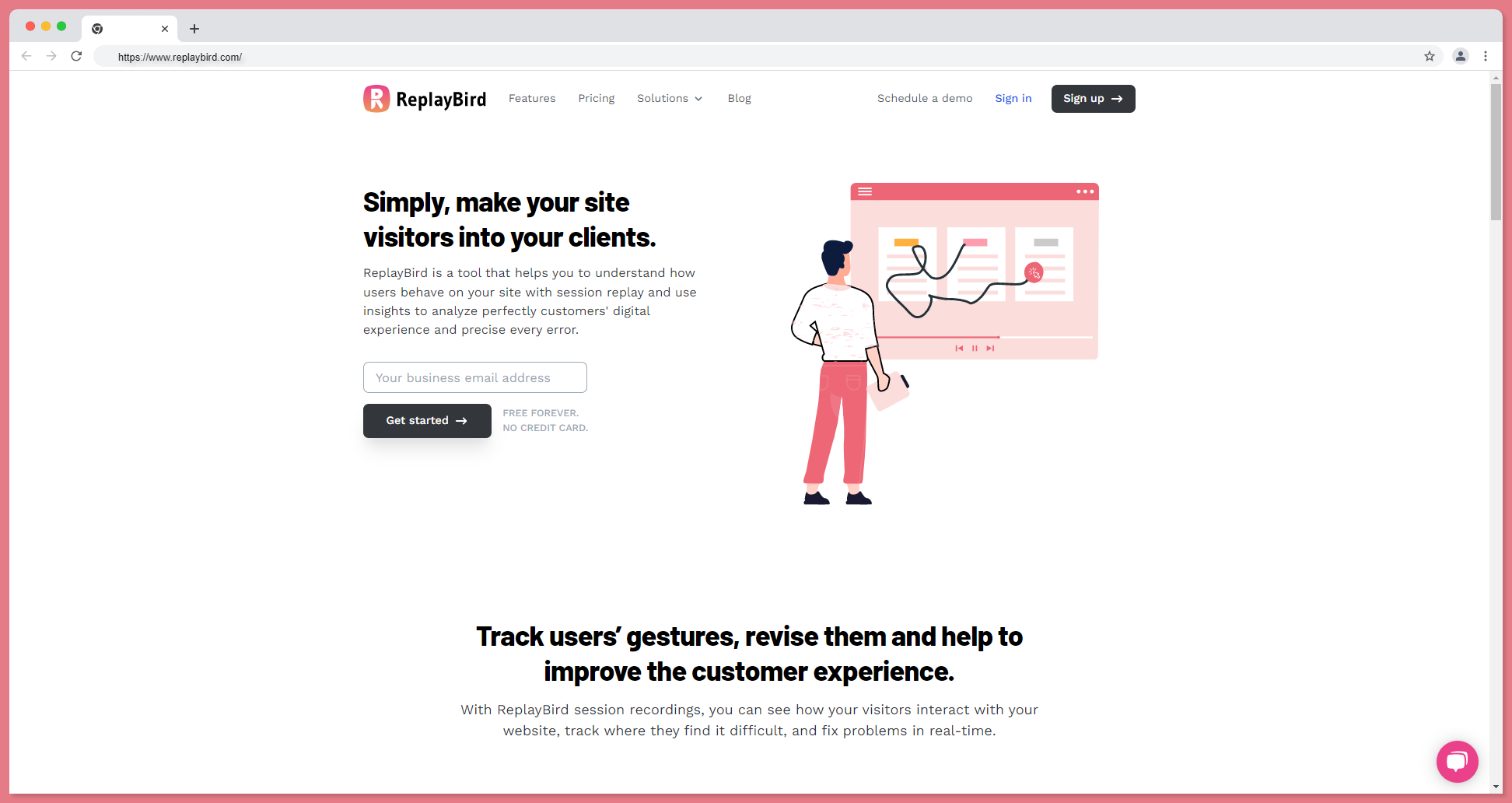 Replaybird is a digital user experience intelligence tool that combines session replay, performance monitoring, and product analytics into one platform delegating businesses and their teams to create a better user experience.
Replaybird analyzes customers' digital experiences in a few minutes and identifies overall JavaScript errors on your website's frontend before your website visitor encounters them.
Customizable dashboards give exact and real-time metrics on how your website and web pages are performing.
Replaybird is the best inspectlet alternative and web analytics option for anyone looking to boost their website traffic and optimize conversion rates.
Features:
Session recordings with better clarity.
Fast play up to 8 times in a session replay.
Accurate User Identification Data.
Rage clicks & error clicks analytics.
Segmentation, notes, and tags.
Customizable dashboard.
Conversion Funnels.
A particular feature I felt is ReplayBird, as a inspectlet alternative and the best competitor, has affordable pricing plans.
Pricing:
ReplayBird pricing is one of the better inspectlet alternatives. It has only 4 plans, which makes it easier to choose.
Every plan has a free trial.
The basic version for $24 for 25,000 sessions/month.
The startup version is for $69 for 50,000 sessions/month.
The Growth version is $149 for 100,000 sessions/month.
Finally, the premium version is $599 for 250,000 sessions/month.
#2 Fullstory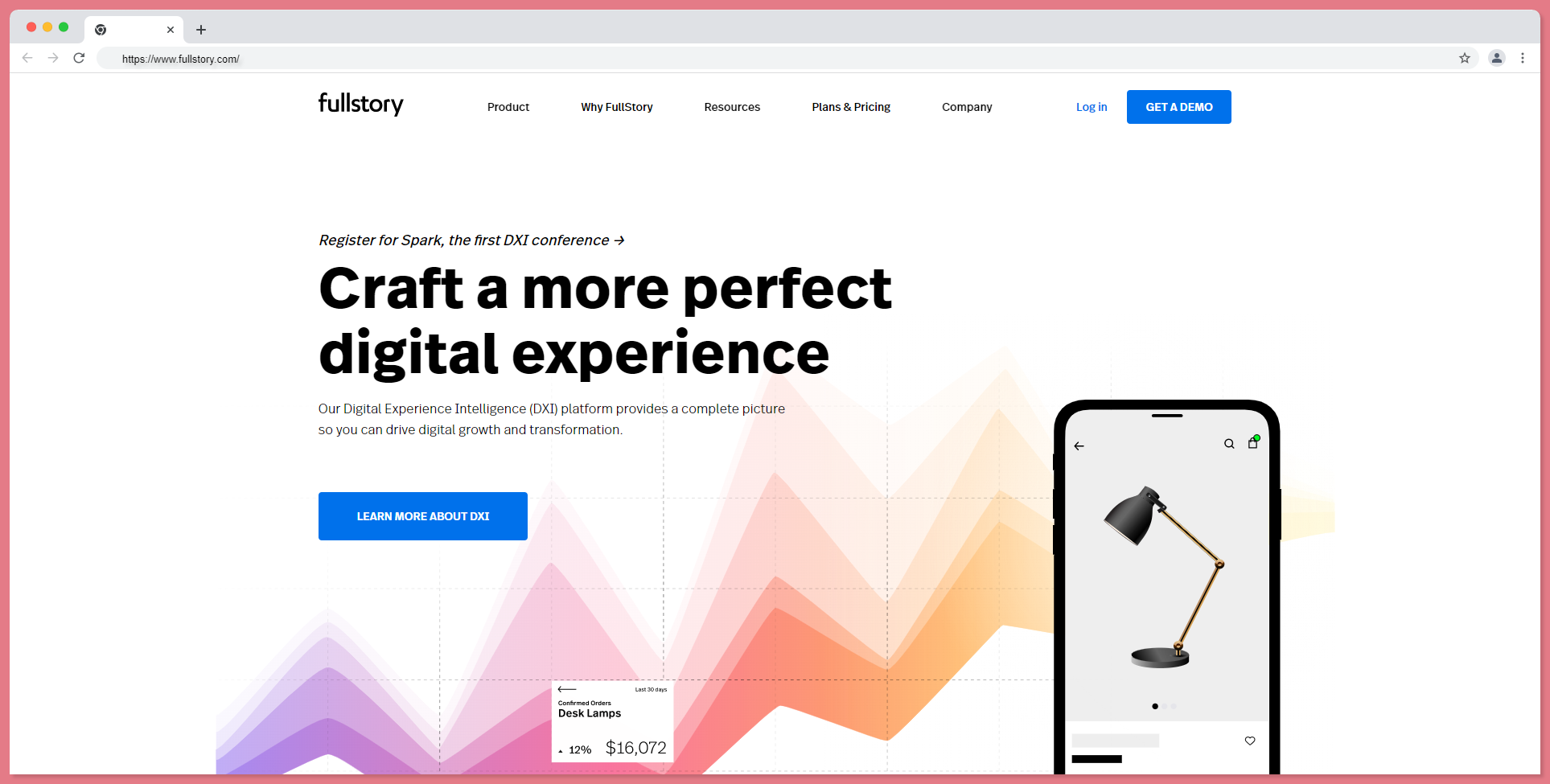 Fullstory is a digital experience intelligence tool with click tracking and records every user interaction in complete privacy.
In order to improve your website's user experience, Fullstory monitors user activity with session recording and gives you qualitative insights.
It offers the appropriate product statistics and session insights so that you may make use of the data, and build a functional business website.
Features:
Customizable dashboards.
Journey mapping.
Heatmap.
Session replay.
Frustration signals.
Error tracking.
User identification.
Fullstory Pricings:
Fullstory has 3 pricing plans.
A free trial for all the plans is also available.
Free for startups with base-level data.
The business plan is not revealed and you have to contact fullstory.
Fullstory gives customized billing for the Enterprise plan
#3 Hotjar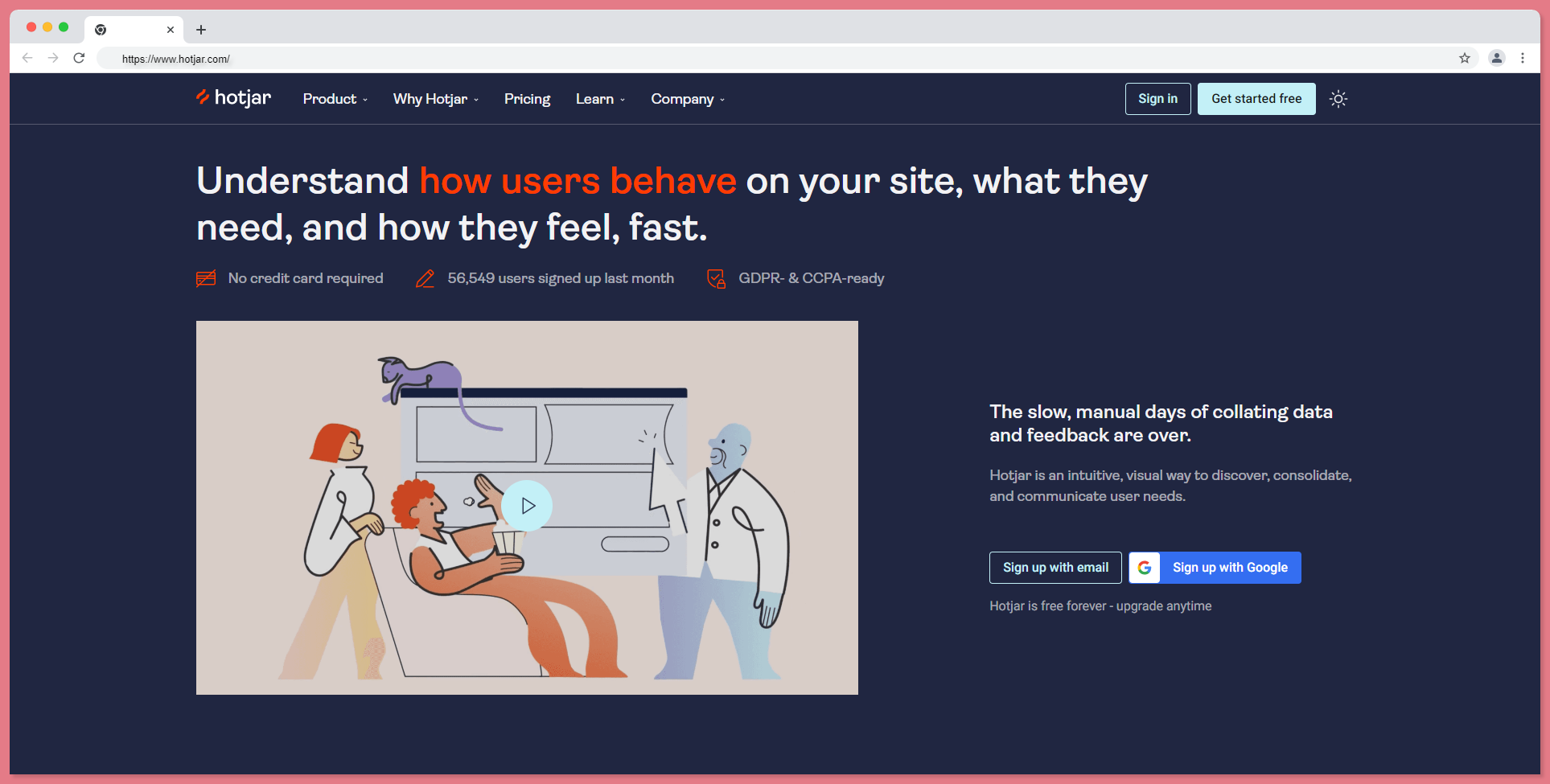 Hotjar is a digitally appealing solution to find, track, gather, and convey consumer needs.
With Hotjar you can understand your users and identify their pain points and the common
User behavior, the application enables you to deliver the appropriate inquiry at the proper moment. The Hotjar session recording software has an excellent user interface and is simple to use.
Heatmaps is more user-friendly comparatively to other features of Hotjar and other heatmap tools.
Features:
Session replay
Heatmaps
Feedback form
Survey
Pricing:
The basic plan is free with limitations.
Plus plan for $31/month.
Business plan for $79/month.
Scale plan for $311/month.
#4 LogRocket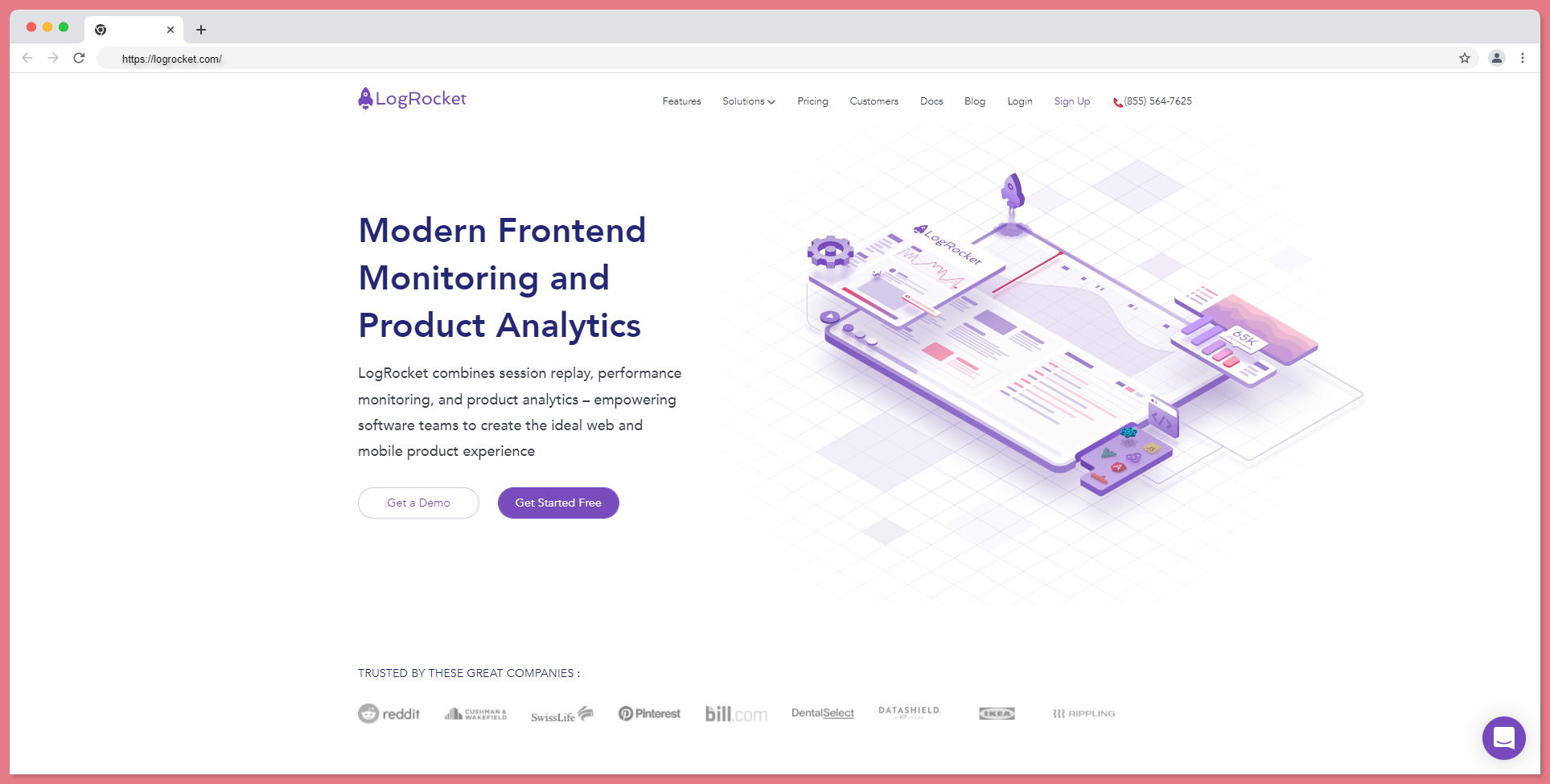 LogRocket is a performance monitoring tool that integrates session replay, and product analytics to deliver the product experience.
You can fix bugs by capturing logs and session recordings from your online and native mobile apps to better understand user activity.
Furthermore, you can resolve Front End issues by having a view where we can examine devices, User-Agent details, network logs, and more.
Features:
Website Analytics
Funnel Analysis
Heatmaps
Session Recording
Real-Time Analytics
Pricing:
Free version for 1,000 sessions/month
Teams version for $99/month at 10,000 sessions/month
Professional version for $500/month at 25k sessions/month
The Enterprise version has customizable billing.
#5 Heap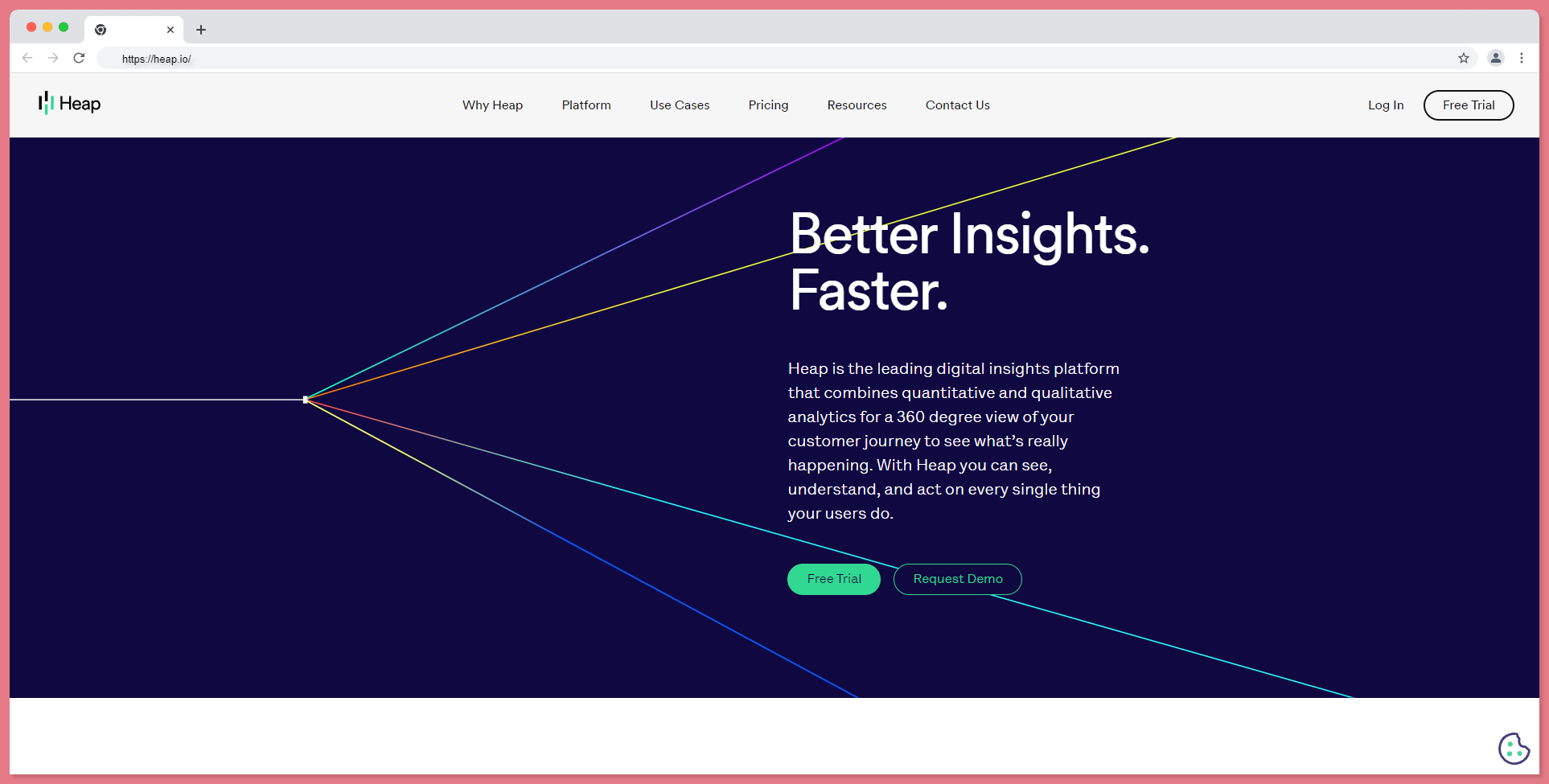 Heap can auto-capture and also integrate A/B testing, allowing you to observe behavior by experiment group.
It offers behavioral data without the need for conventional tracking or lengthy implementation times.
Allows for easy cross-device tracking of event data as well as web, mobile, and server-side tracking.
Features:
Sessions-Digital Analytics
Real-time reporting
Customizable dashboard and reporting
Retroactive Reporting
Custom Event Tracking and Retention
Pricing:
Heap as an inspectlet alternative has four pricing plans.
Heap has a free version for up to 10k sessions/month.
The growth package is starting from $300 per month.
The Pro and Premier package is customizable or has to contact Heap for more.
They haven't mentioned their pricing for Pro and Premier.
#6 KISSmetrics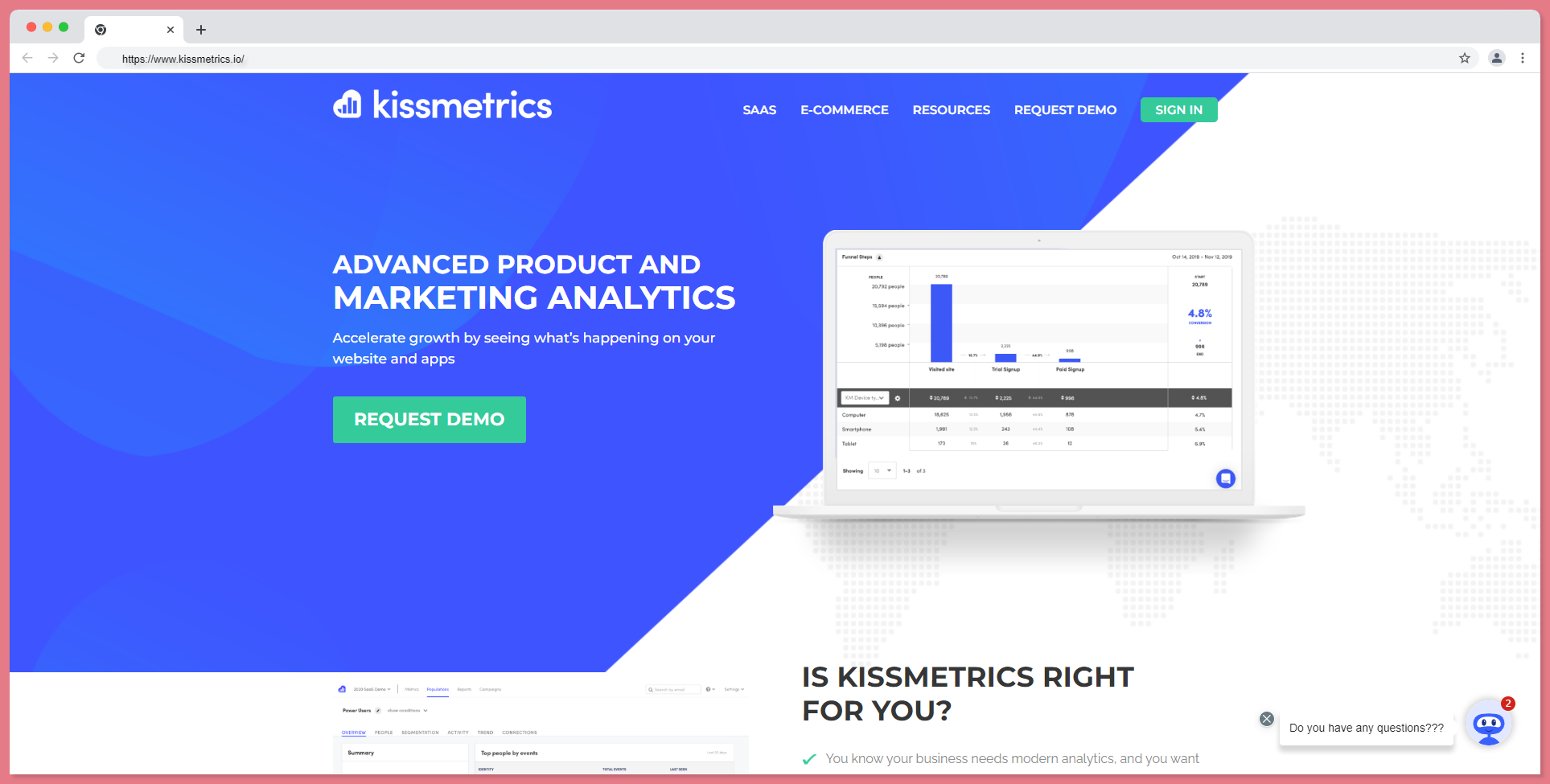 Kissmetrics is a website analytics tool that is a better inspectlet alternative that helps you find, understand, and improve the performance indicators that will boost your online business.
Making better judgments about your products and marketing is made simple with Kissmetrics, also access to more advantageous features from other products as well.
Features:
Session replay
Web analytics
Dashboard
Pricing:
Kissmetrics as inspectlet alternative have quite expensive prices.
The Silver plan is $299/month.
The Gold plan is $499/month.
And, the Platinum plan will be custom billed.
They also provide a free demo.
#7 ContentSquare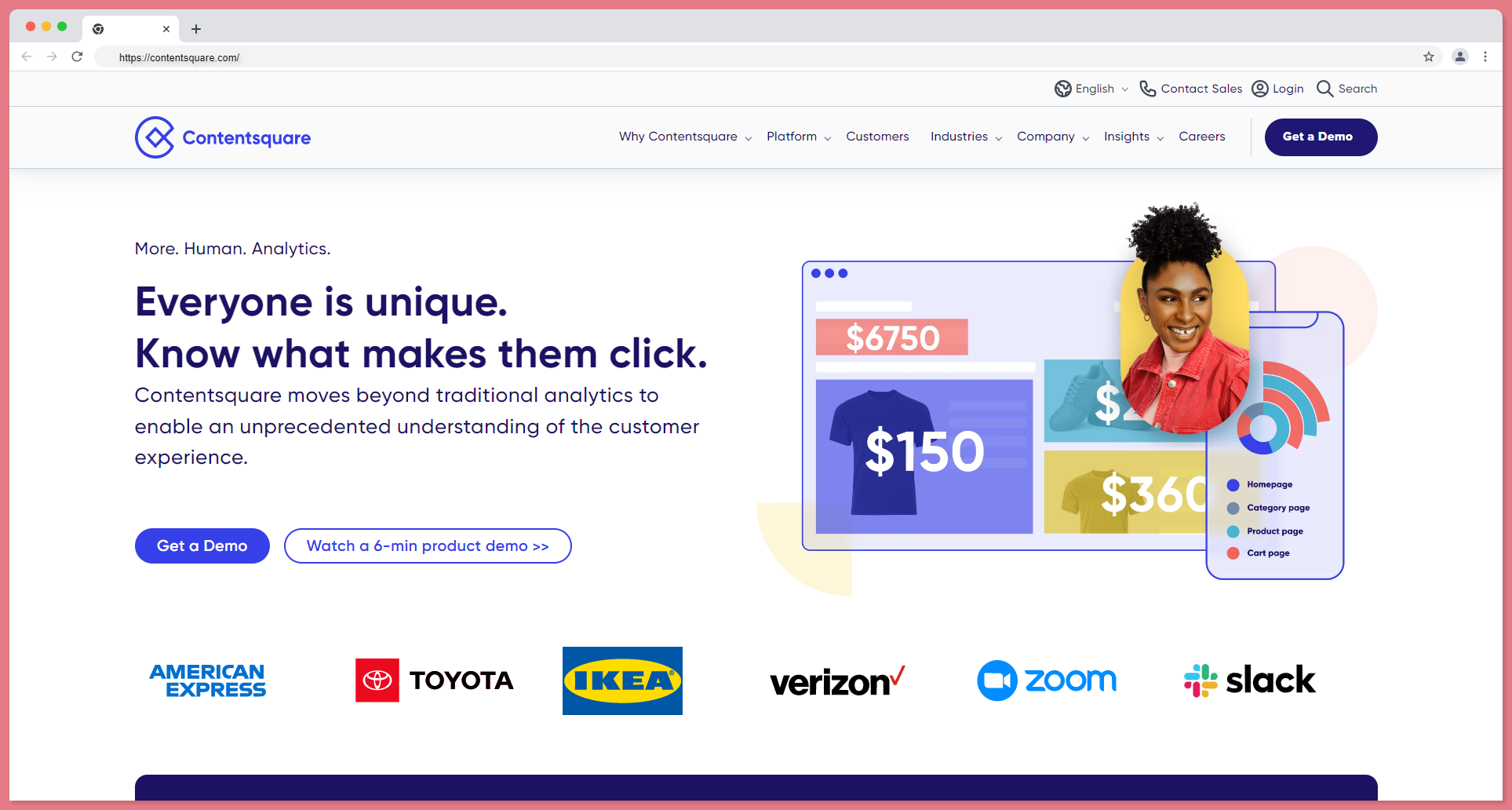 ContentSquare tracks behavioral data to create experiences that are unique to your company, thereby increasing loyalty and conversion.
With simple visualizations and dashboards, it also has a better understanding of how UX, product, price, and content choices affect visitor behavior and business KPIs.
Get a personalized view of the metrics that are most important to you and your team for specific pieces of content you want to track.
Finally, set AI alerts for specific KPIs associated with your content, and you'll be notified if they change significantly.
Features:
An analysis of every customer's activities
It also has automatic AI insights.
Merchandising analysis
Zone-based heatmaps show how users interact.
Similarly, it has mobile app analysis.
Finally, you can connect your API and integrations.
Pricing:
ContentSquare has not yet provided pricing information.
#7 Mixpanel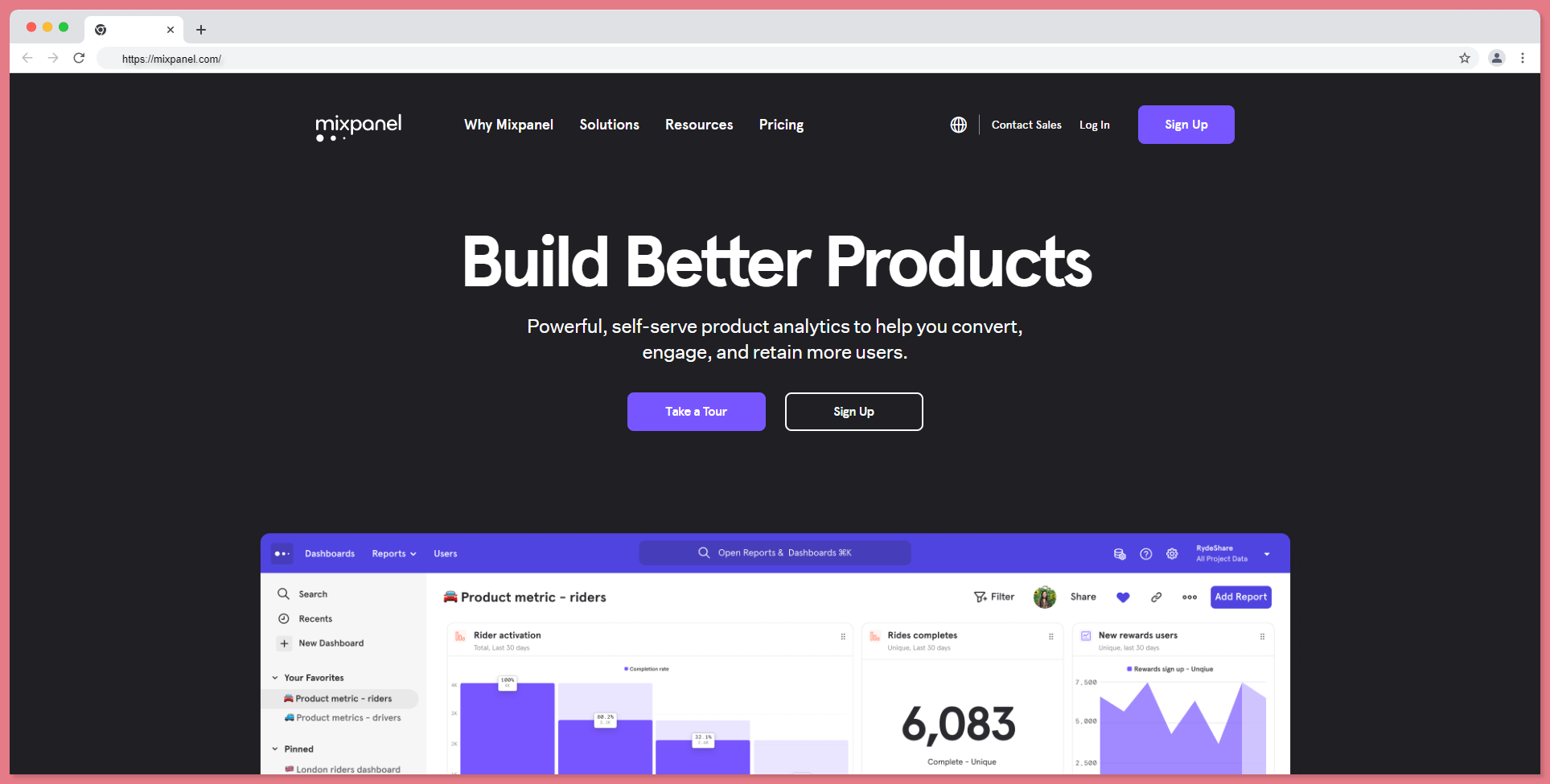 Mixpanel as an inspectlet alternative, you are able to extract data and view visualizations with reports.
Mixpanel makes it simple to reply to a discussion about how your brand is being used.
Furthermore, it keeps a record of all your product's key metrics on one dashboard to make it simple.
Features:
Real-time reporting
User data
Custom Event Tracking
API / Integrations
Custom Reports and Dashboards
Pricing:
Mixpanel is an inspectlet alternative that has excellent pricing
It is free for the first 100K monthly tracked users.
The growth plan costs $25/month for some extra features.
The Enterprise plan is a customizable package.
Winding up:
All the references and reviews are based on user reviews from G2crowd. and the inspectlet alternatives are ordered according to their features, user friendliness, and affordability.
Here is the final revision of the inspectlet alternatives.
Fullstory
Hotjar
Logrocket
Heap
KISSmetrics
ContentSquare
Mixpanel
Try them and choose your best inspectlet alternatives according to your industry style and pricing options.
---
ReplayBird - Driving Revenue and Growth through Actionable Product Insights
ReplayBird is a digital experience analytics platform that offers a comprehensive real-time insights which goes beyond the limitations of traditional web analytics with features such as product analytics, session replay, error tracking, funnel, and path analysis.
With Replaybird, you can capture a complete picture of user behavior, understand their pain points, and improve the overall end-user experience. Session replay feature allows you to watch user sessions in real-time, so you can understand their actions, identify issues and quickly take corrective actions. Error tracking feature helps you identify and resolve javascript errors as they occur, minimizing the negative impact on user experience.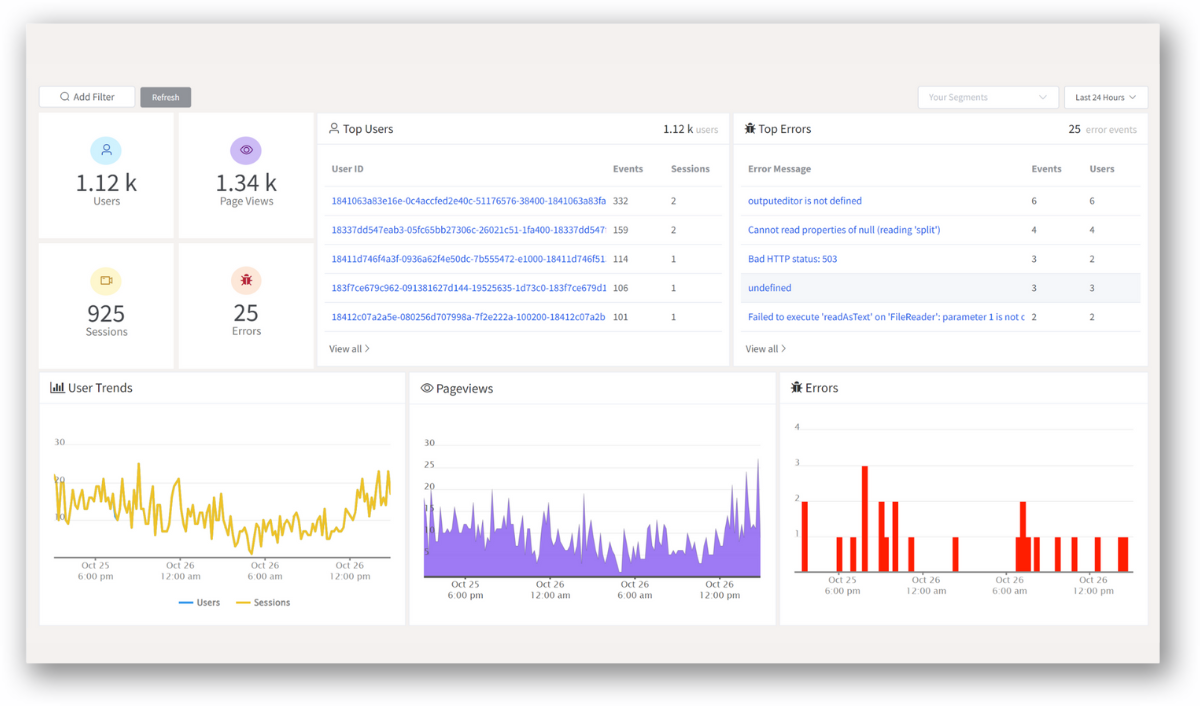 With product analytics feature, you can get deeper insights into how users are interacting with your product and identify opportunities to improve. Drive understanding, action, and trust, leading to improved customer experiences and driving business revenue growth.
Try ReplayBird 14-days free trial
---
Watch your user behavior in real-time with ReplayBird:
Try a digital user experience intelligence tool to understand what your website visitor is doing and delight them by fixing pain points.
ReplayBird is a session recording software tool that comes with in-hand tools like heatmaps, issue tracking, product analytics, funnel analysis, and insightful web analytics.
Improve your website's digital User Experience (UX)  with ReplayBird to enable a precise understanding of the customer experience.
Further Reading: