Customer Surveys are one of the best ways to improve user experience and your product experience. every business has to know how to and why to do a customer survey.  
Customer satisfaction survey is based on how satisfied an individual customer is feeling about the product ad their experience. This survey is mostly done after any free trial and after using the product.
Here are the topics that we will cover in this blog:
What is a customer survey on satisfaction?
A customer survey inquires about your consumers' experiences and their overall satisfaction with your product and service. It could be extensive feedback or a brief multiple-choice questionnaire.
Companies can improve their user experience by conducting a customer survey. In most cases, a prospect leaves after using the free trial.
This is the right time for a customer survey about what made them leave without buying, or what they dislike about the product.
This will tremendously help to improve the product and its features.
Forcing the action of doing the customer survey can be bothersome, which will lead to disliking the company, and some never come back.
Customer Surveys can be online, telephonic, paper questionnaires, and casework interviews.
Best Practices for Conducting Customer Surveys:
#1 Never make it mandatory
Give your customers an option to take the survey on some sites. Skippable questions can also be done, like 70 percent of mandatory answers, but not all of them.
This will make your customer survey easier and simpler. Compelling your customers to take the survey is definitely going to leave them frustrated. This can cause them to leave your site.
#2 Do not make it short
A short customer survey may not have any kind of insight. You may not collect enough data from your customers. Imagine giving your customer just a few questions to answer.
Because the customer survey is shorter, it sometimes triggers your customers psychologically, causing them to give you shorter answers, even if the question is open-ended.
Let them open up and give essential data and insights. After all, you have conducted this survey for a reason.
#3 Give a bonus/credit
At the end of the survey, providing a bonus like extra credit and discounts may give your customer some satisfaction with the survey they have taken up.
Bonus never has to be money, It can be a small amount of data or a discount code.
It can also be a free delivery if your company is a product-based website that may help them.
#4 Graphical and Customized
Make your survey more colorful and cheerful or customize it to your website or logo.
When your customer takes the survey, this can provide psychological comfort and satisfaction. Including GIFs, images, and graphics can make your survey more entertaining while not overwhelming your customers.
#5 Do not make it so long
Longer surveys are boring, even though you have all the important questions. This may lead to user frustration. Everyone is busy with their own work.
We have to encourage people's time that they spent on taking the survey, as it is, on one hand, beneficial and not to their benefit unless you give them a bonus or credit. More than 10 to 12 questions are more elongated.
#6 Have at least 3 open-ended questions
Allow your customer the opportunity to express their feelings. Not all the questions in your survey have to be open-ended, but 2 or 3 spaces can give you more data in the survey.
More importantly, your open-ended questions must have a higher word count. A lower word count does not make sense, even if it is an open-ended question.
#7 Never combine two or more questions together in one
Make your question more obvious and precise about what you want to ask. Never ask a confusing question.
It is a waste of time for both sides and you cannot earn any data out of it as the answer to a confusing question is going to be more confusing.
#8 Give them accurate options for your goal
Closed-ended questions are easier to answer as the customer does not have to make an effort to answer your satisfaction survey.
As options are given by you, you have to give them the exact options you want them to answer. Always have a neutral option in your customer surveys, as some customers do not want to give either a good or bad review.
Neutral answers are great insights, as you did not have a bad experience. At least you have managed to give an average level of satisfaction.
#9 Mention the survey timing
Surveys nowadays give an exact time on how much a customer takes to finish the survey.
If your survey takes less than 10 minutes, or if it is less than 10 minutes, your customers are going to consider taking the survey.
This can help the user to take the survey if they were short and left halfway through the customer survey.
#10 Minimal demographic questions
You don't want them in the first place. As data on location, age, and contact details are considerable, demographic data like their education, date of birth, or residential address is sometimes meaningless to ask for.
This sometimes offends your customers because you are collecting their personal data. Ask more questions about their experience and how to improve your product expectations.
Never include psychographic questions in your customer survey because it implies that you are seeking information about the type of person they are. It is too judgmental.
#11 Avoid using technical terminology
You must learn to interact in your customers' language instead of your own. Unless, on the other hand, all of your customers are in the same value chain, as is frequent in B2B, you can surely use technical terminology that they are familiar with.
#12 Don't make survey pop-ups often
Don't ask your customers often to take the survey and make a pop-up notification every time they click. This is again going to lead to user frustration.
You can have some spots on your site for your customers to take the survey.
#13 Don't mismatch the topic
Asking your customers about different topics may lead to user frustration as well as confuse them. Make your customer survey about just one product or service.
If you are questioning one product, let that whole customer survey be about the same product. Asking your customers more out-of-the-topic questions is avoidable.
#14 Personalizing the questions
Personalize your next to the next question with your customer's name or gender. This can cheer your customers in the customer survey. Also, you have a lot more chance of getting a positive response from your customer about your product and user experience.
#15 Good UX-design
A good UX-designed template can be cheerful to the customer during surveys. consider a color palette and minimalist designs in icons and fonts will not disguise your customer.
11 Samples of Customer Survey Questions:
If you were able to change one thing, what would that be?
How did this performance stand up to scrutiny against your expectations?
How helpful have we been with your product-related concerns or issues?
Why did you select our product over a competitor's?
How likely are you, on a scale of 0 to 10, to recommend our company to a friend or coworker?
How likely are you to buy from us again?
How do you rate the product's value for money?
How would you rate the quality of the customer service?
Do you like your delivery options?
Do you understand our pricing?
How did you come across us?
The Importance of Customer Surveys: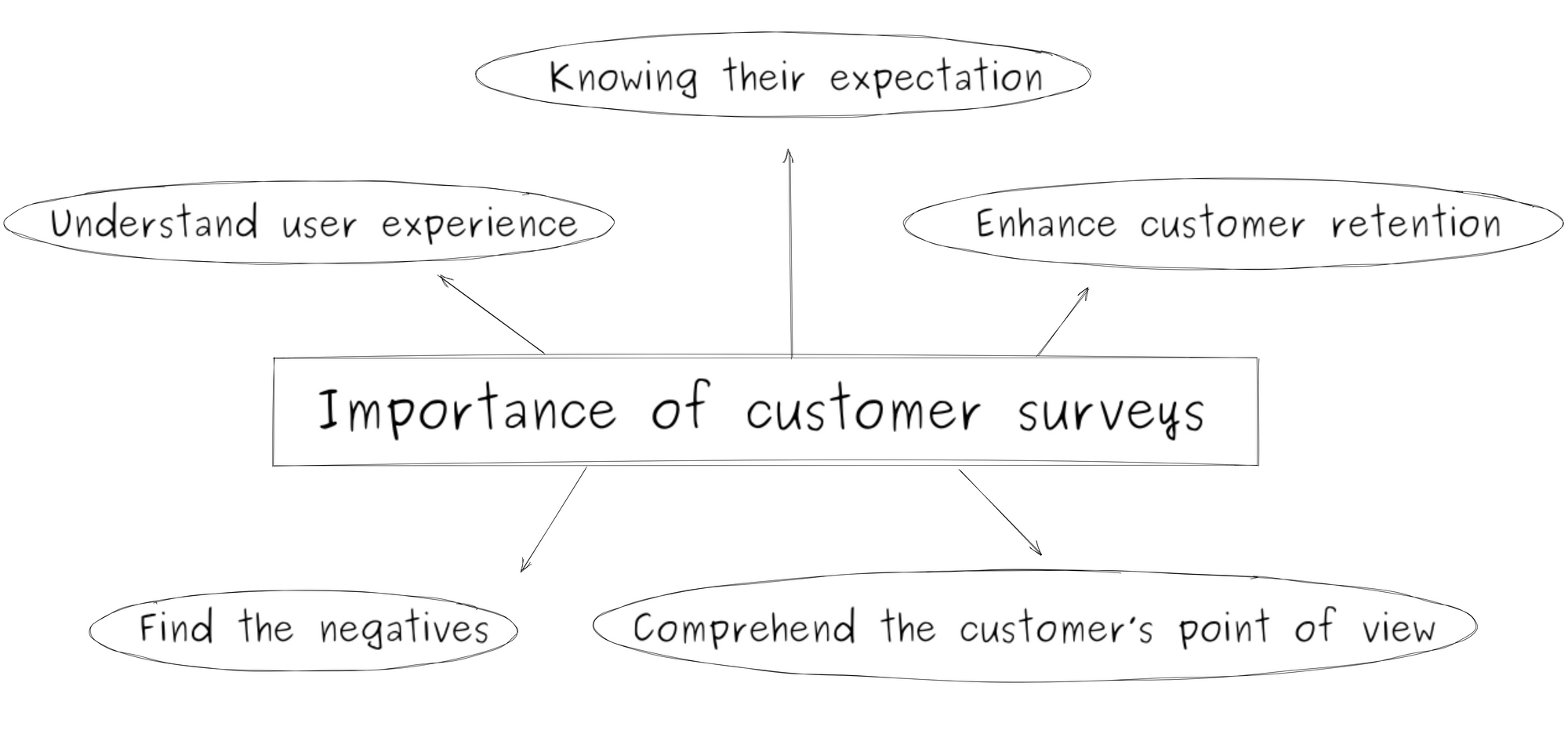 Understand user experience and their thought on the product
Knowing their expectation
Enhance customer retention.
Comprehend the customer's point of view.
Find the negatives.
Customer survey building tools:
#1 Google forms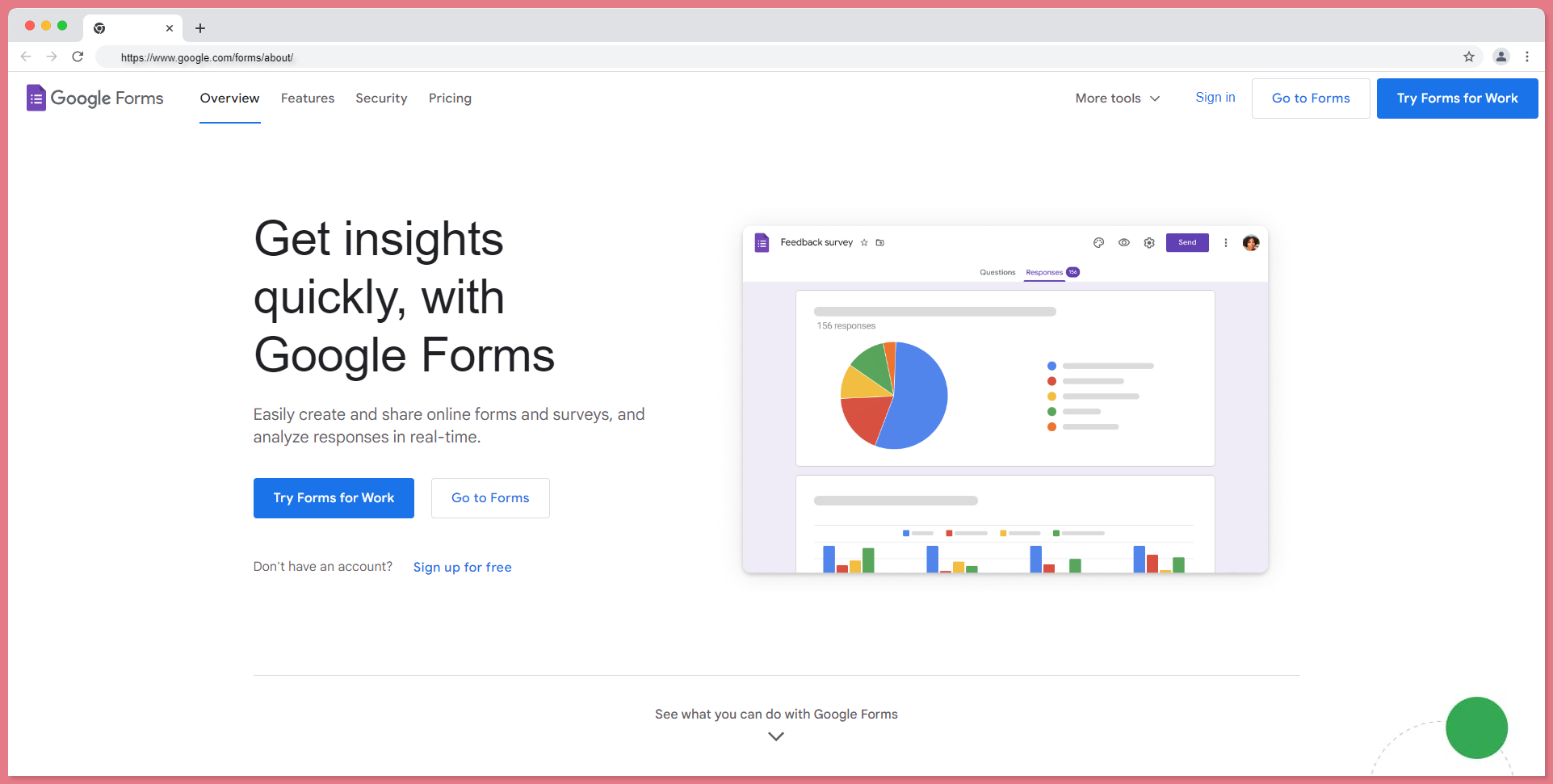 Google forms are free to survey tools provided by Google. It is designed in an easy and basic way for anyone to customize and work in it.
Customers can easily answer without any issues during the survey. It is a great tool for startups and small businesses who don't want to spend a lot on survey form designs.
#2 Survey Monkey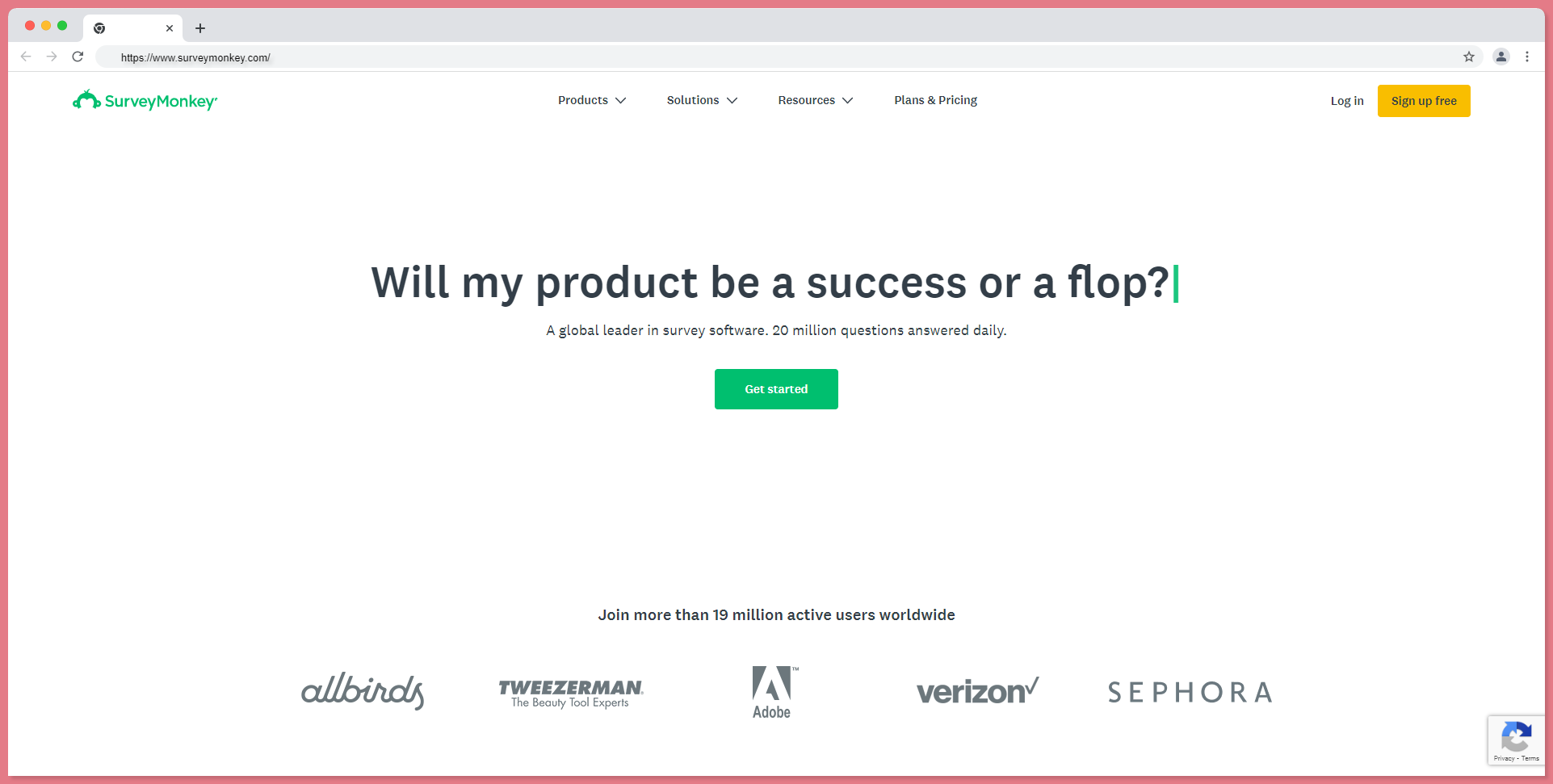 Survey Monkey has a free version of it with limited questions and limited responses. They have 500+ survey templates for free.
#3 Typeform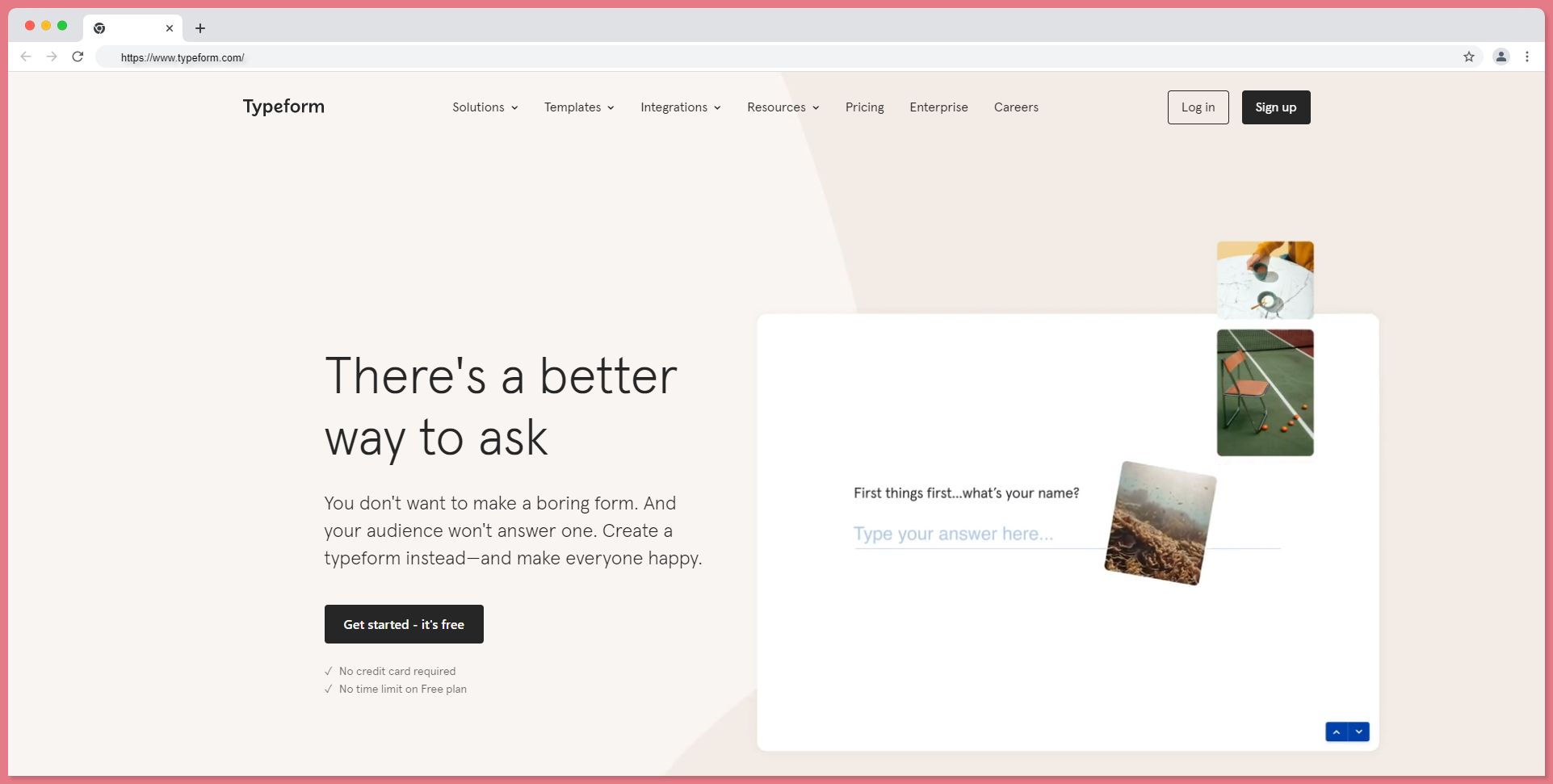 Typeform is totally customizable with templates, and designs. You can design however you want, though it is a free tool, it has a limited response or a limited version.
#4 Hubspot form builder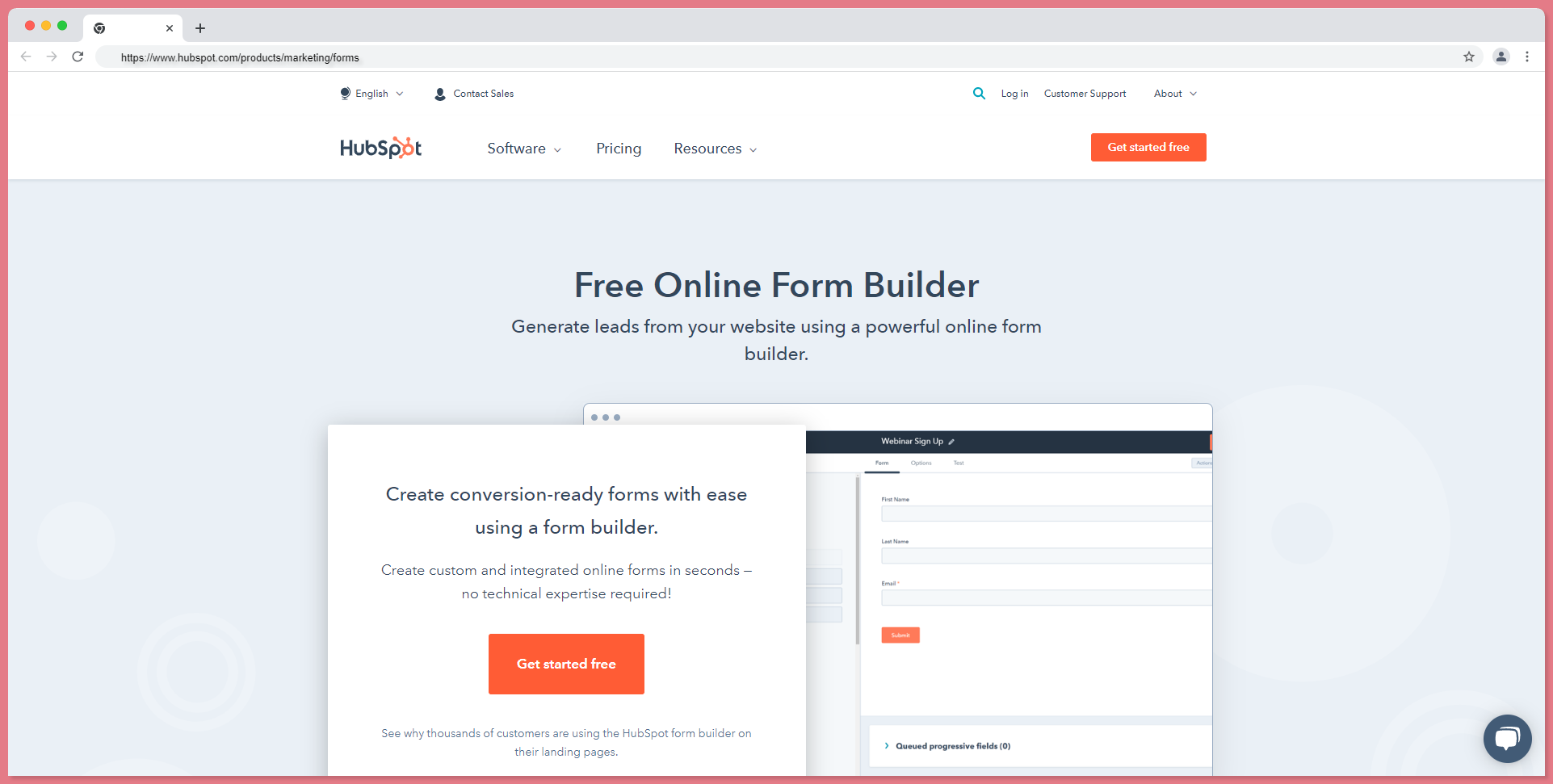 The Hubspot form builder can be easy and worthwhile for big enterprises. It is a free tool. Customize your customer satisfaction survey for free. The Hubspot form builder even provides analytics on the survey responses.
Final words:
A customer survey can work best to improve the user experience and product experience.
But it is not the only possible way to enhance your customer experience. You need more accurate analytics and more like a live version of what your customer is doing and how they feel.
In a customer survey, there are a lot more chances that your customer is not being true or giving incorrect data. Instead of customer surveys, try session recordings and website analytics to gain more and more insights about user experience and product experience.
---
ReplayBird - Driving Revenue and Growth through Actionable Product Insights
ReplayBird is a digital experience analytics platform that offers a comprehensive real-time insights which goes beyond the limitations of traditional web analytics with features such as product analytics, session replay, error analysis, funnel, and path analysis.
With Replaybird, you can capture a complete picture of user behavior, understand their pain points, and improve the overall end-user experience. Session replay feature allows you to watch user sessions in real-time, so you can understand their actions, identify issues and quickly take corrective actions. Error analysis feature helps you identify and resolve javascript errors as they occur, minimizing the negative impact on user experience.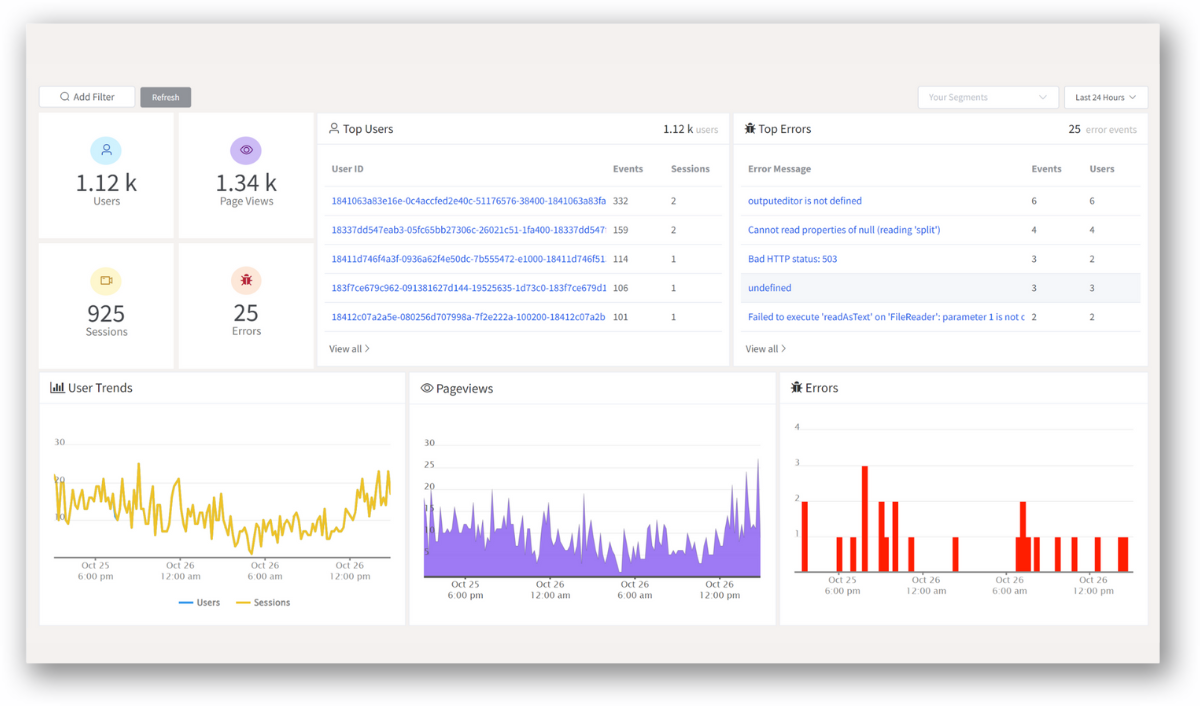 With product analytics feature, you can get deeper insights into how users are interacting with your product and identify opportunities to improve. Drive understanding, action, and trust, leading to improved customer experiences and driving business revenue growth.
Try ReplayBird 14-days free trial
Further Readings: