ContentSquare is a platform that helps various brands improve their digital presence and build a better digital experience for their clients.
The platform tracks all online interactions concerned with your product and uses the information to grow and optimize the overall digital experience.
Although ContentSquare is regarded as #1 by most, it may still not work out for some. But don't worry; there are platforms that are easy to navigate and bring out the best results for your apps and websites.
Here are the 6 top ContentSquare alternatives
1. ReplayBird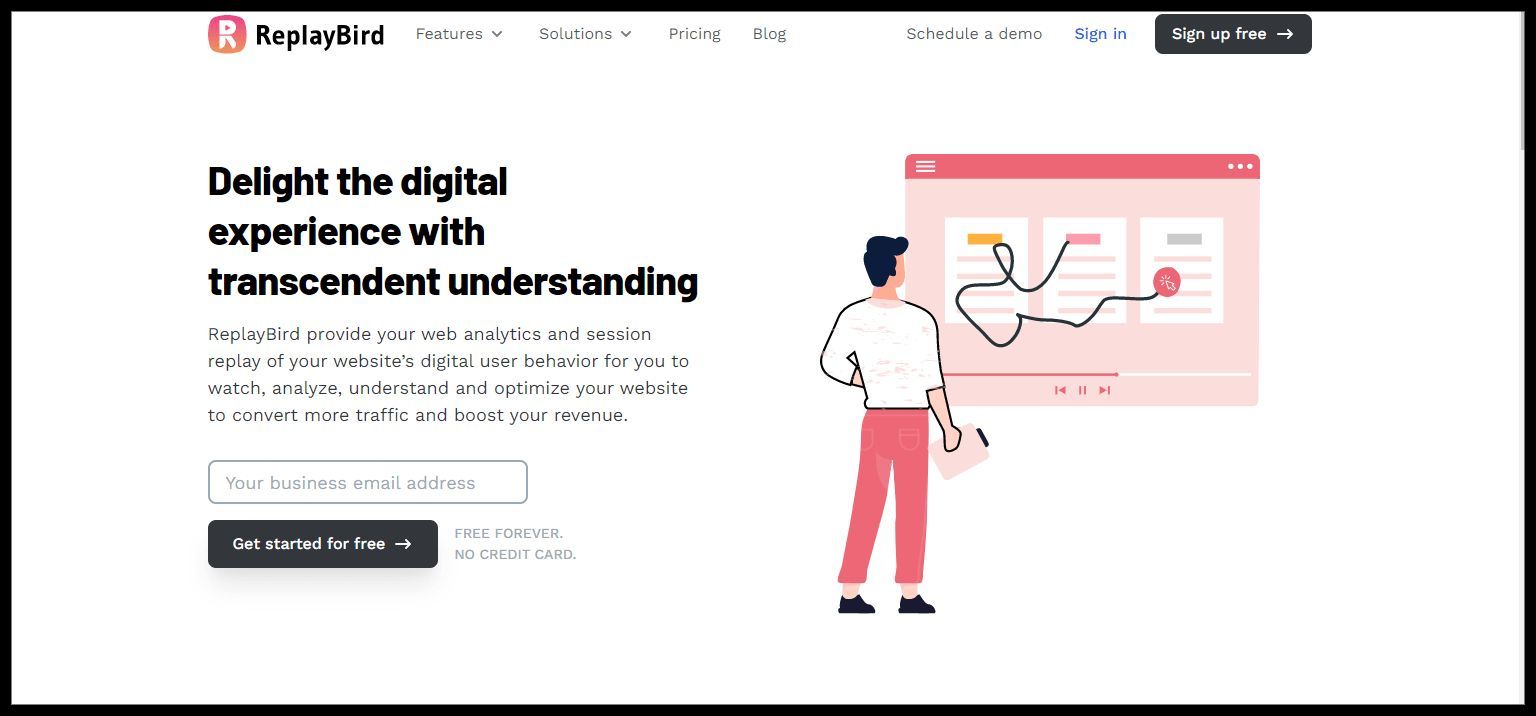 Along with session replays and web analysis, ReplayBird aids you in understanding user interactions and analyzing and optimizing your website.
A huge plus point is that ReplayBird is easy to use, understand and navigate from your first click.
It has been made simple and easy to use and understand to help you start your journey towards a better user behavior analysis and a great overall digital experience.
ReplayBird is a one-stop shop for anyone looking for an all-rounder analytics website.
Features
Great session replay
Good product analysis
Error analysis
High-fidelity insights
Easy metrics
Great clarity on video
UX issues can be fixed easily
Pricing:
ReplayBird as ContentSquare alternative and competitor gives transparent pricing with 4 pricing plans.
Basic: $39/month
Start-Up: $79/month
Growth: $249/month
Premium: $699/month
2. Google Analytics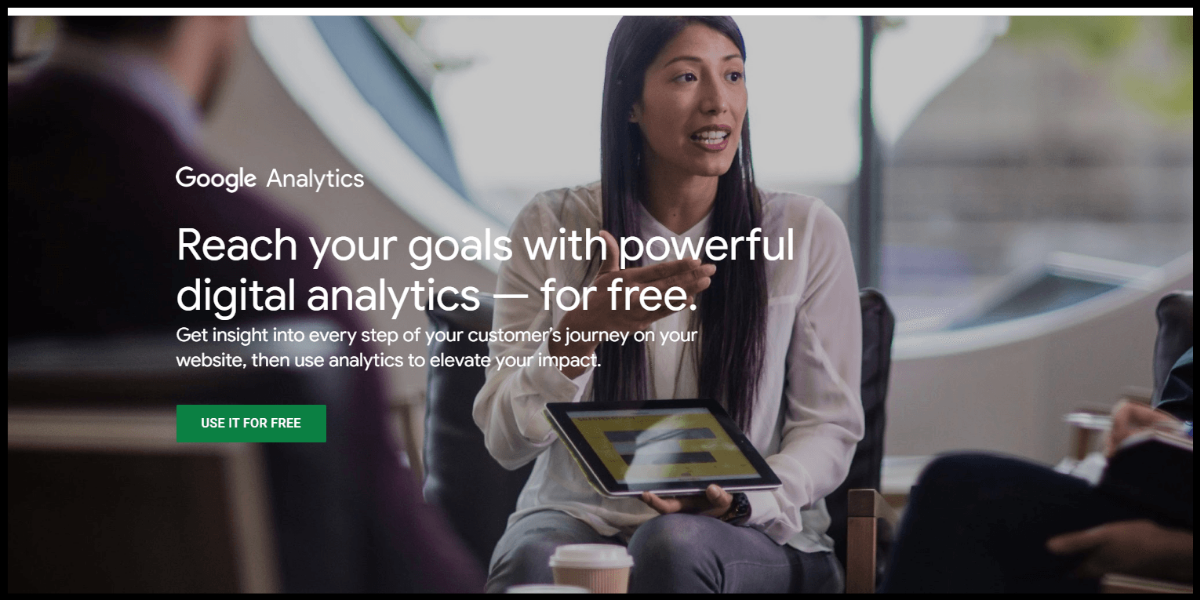 Moving on to Google Analytics. This is naturally one of the most popular and, usually, the first one people opt for, owing to its goodwill.
Another major plus point is that Google Analytics is also free.
Google Analytics is seen as a premium tool in helping track online behaviors. It provides insights into the website, such as the online behavior of customers, customer interactions, and on-site visitors.
Features
Multiple site management
Goal tracking
Event tracking
Site management
User interaction tracking
Limitations
Limited accuracy
Unnecessary details
No access to raw data
Limited control over data
Limited privacy
Pricing:
Free
360: $12,500/month
3. Glassbox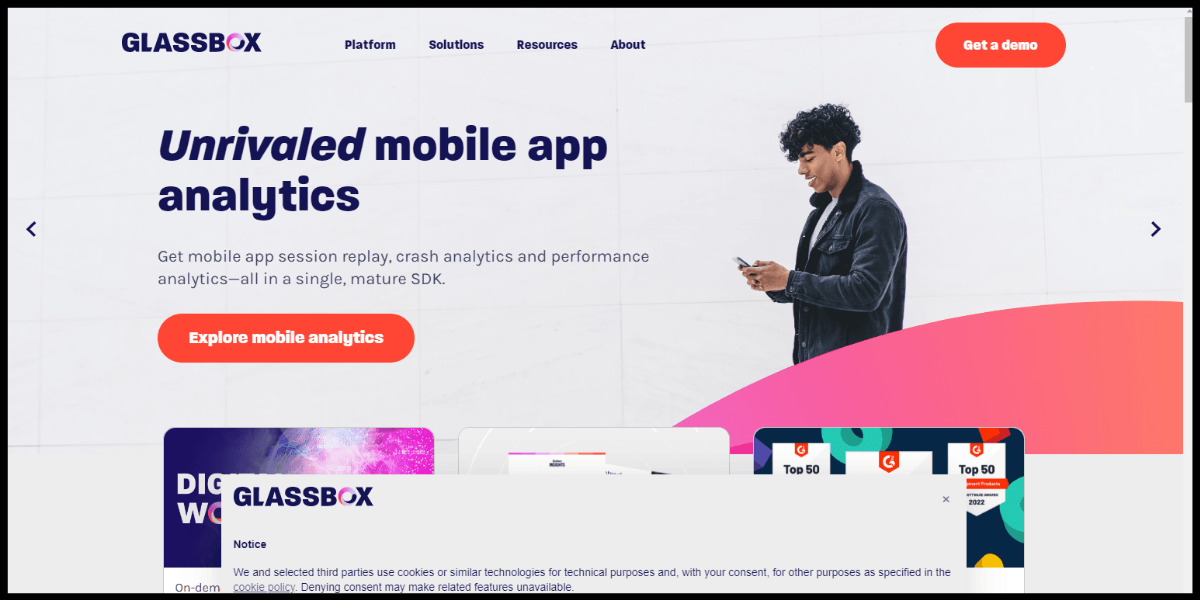 Glassbox as a ContentSquare alternatives allows companies to create a hassle-free digital experience for their users across mobile apps and websites.
It records, analyses, and calculates interactions to display flawless metrics. They also pride themselves in being able to create and maintain loyalty with clients.
Although it is a slightly difficult tool to get acquainted with, once you get the hang of it, Glassbox displays powerful product analytical capabilities. Another factor to take into consideration is how easily the tool identifies issues.
Pricing:
Transparent pricing isn't available. Yet Fullstory has two pricing plans.
Optimize
Enterprise
Features
Sessions
Digital Analytics
EngagementEntry
Exit Pages
Funnels
User Identification
Search Box
Limitations
Delay on session replay
Fewer widgets on the main dashboard
Too many details
4. Adobe Analytics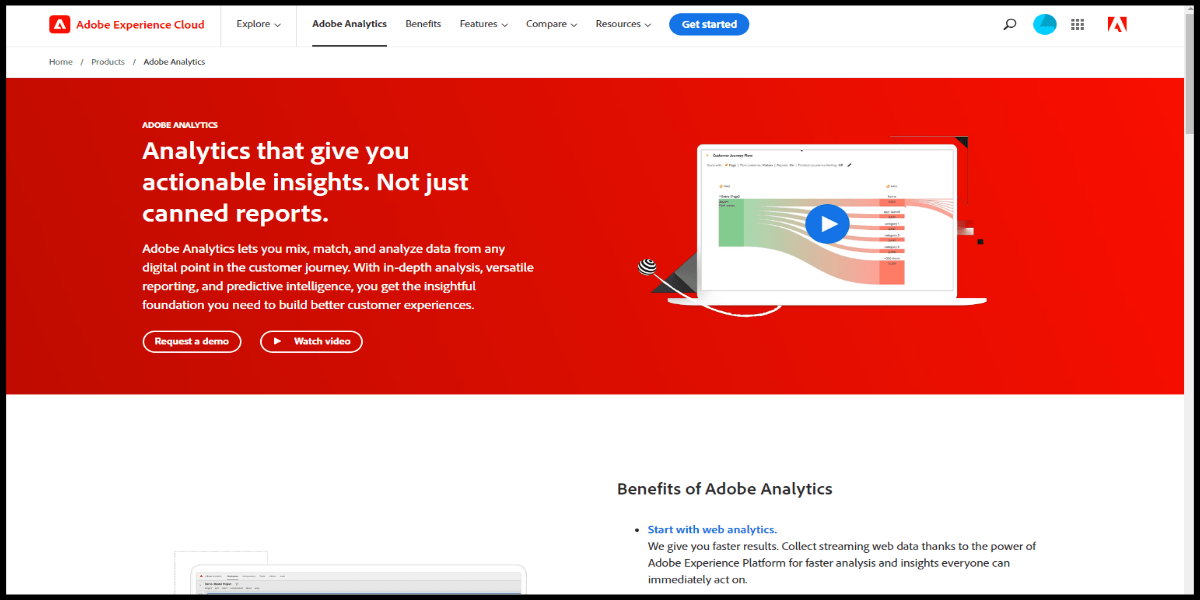 Adobe Analytics tracks actions taken by users on your app or website and creates an excel sheet recording their interactions and behaviors with tools specific to you and your requirements.
Adobe Analytics is used by major brands to get comprehensive data into your customer base and
Adobe Analytics, as a contentsquare alternatives, is quite complex to operate initially.
Still nevertheless, once you've gained familiarity, you can take advantage of a wide range of segments and options.
Features
Monitoring
Multi-Channel Attribution
Predictive Analytics
ROI Tracking
Real-Time Analytics
Reporting & Statistics
Scheduled and Automated Reports
Limitations
Bad search capacity
Limited integrations
Difficult to implement
Slow customer support
Pricing:
Select
Prime
Ultimate
Starts at $500 per month
Learn More:
Click here to read more about the 12 best product analytics tools for product managers and teams
5. Mixpanel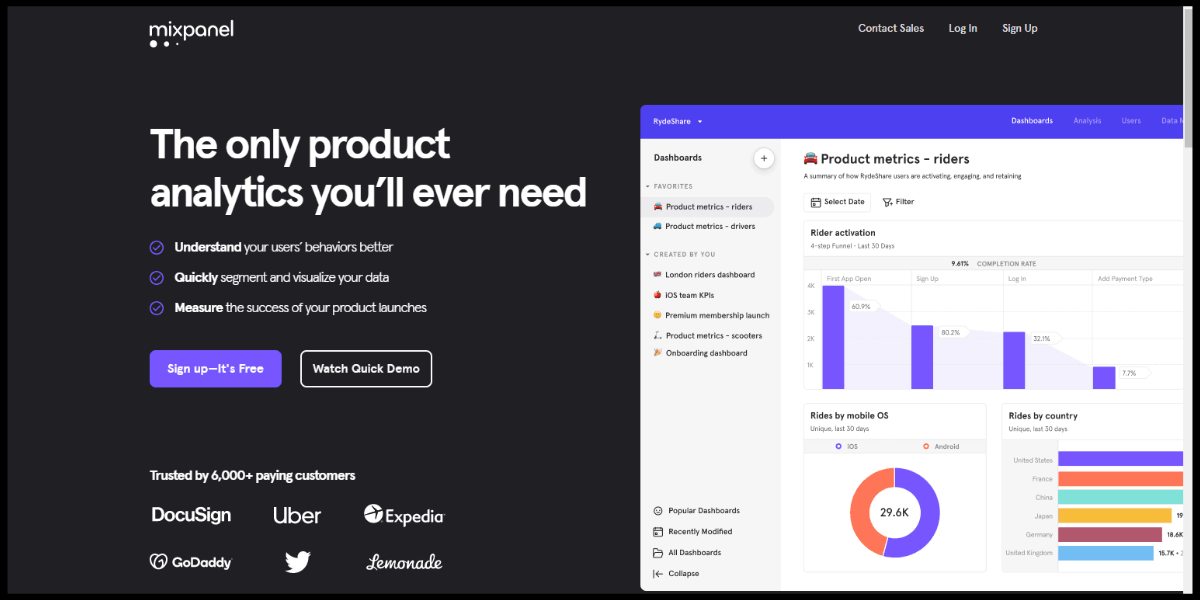 This is your typical analytics platform which lets you analyze how users interact with your product. But as a ContentSquare alternatives Mixpanel is based on event tracking, unlike Google Analytics which focuses on page views.
Mixpanel helps your team capture and vividly visualize the data and metrics collected.
Features
Easy-to-follow workflow
Connects to the data stack
AB Testing
Activity Dashboard
Audience Targeting
Campaign Management
Cohort Analysis
Communication Management
Limitations
Difficult to use interface
Segmentation is not upto the mark
Read Only dashboards are hard to create
No mail reports
Pricing:
Free
Growth: $17
6. Fullstory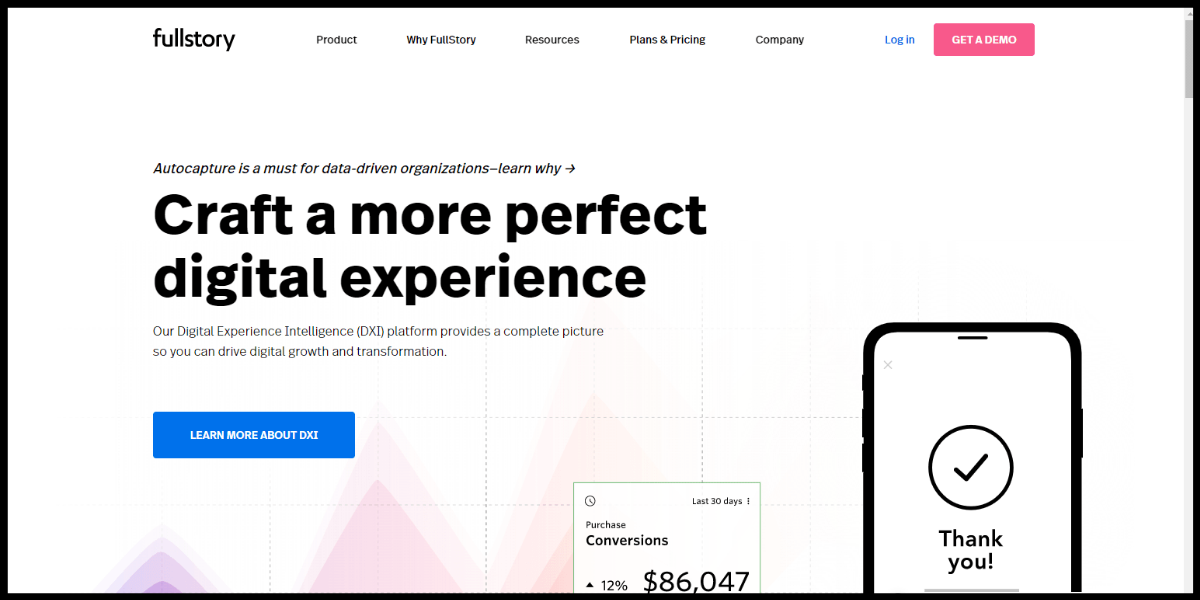 Fullstory prides itself on providing 360-degree intelligence in digital experience, which can also be sued for quantitative analysis.
With the assistance of Fullstory, you can understand why certain activities occur on your website, mobile app, or even your digital products.
The main aim for any analytical tool to achieve is to better understand customer engagement and behavior to improve the overall digital experience, which you should be able to achieve with any of the ContentSquare alternatives mentioned above.
Features
Dashboards
Metrics
Defined Events
Funnels
Session Replay
Limitations
No transparent pricing
No free trial
Doesn't provide manual session sampling
No cross-platform tracking
Pricing:
Free trial
Business
Enterprise
No transparent pricing is available
Wrap Up
It is rightly said that experience is everything. Analyzing and tracking your users' behavior helps you understand them better and also helps you understand your product better.
This way, you know exactly where to improve and what to maintain to offer a better user experience.
ContentSquare alternatives, user analytic tracking helps you uncover specific needs and make it seem like your product is tailor-made for them.
---
ReplayBird - Driving Revenue and Growth through Actionable Product Insights
ReplayBird is a digital experience analytics platform that offers a comprehensive real-time insights which goes beyond the limitations of traditional web analytics with features such as product analytics, session replay, error analysis, funnel, and path analysis.
With Replaybird, you can capture a complete picture of user behavior, understand their pain points, and improve the overall end-user experience. Session replay feature allows you to watch user sessions in real-time, so you can understand their actions, identify issues and quickly take corrective actions. Error analysis feature helps you identify and resolve javascript errors as they occur, minimizing the negative impact on user experience.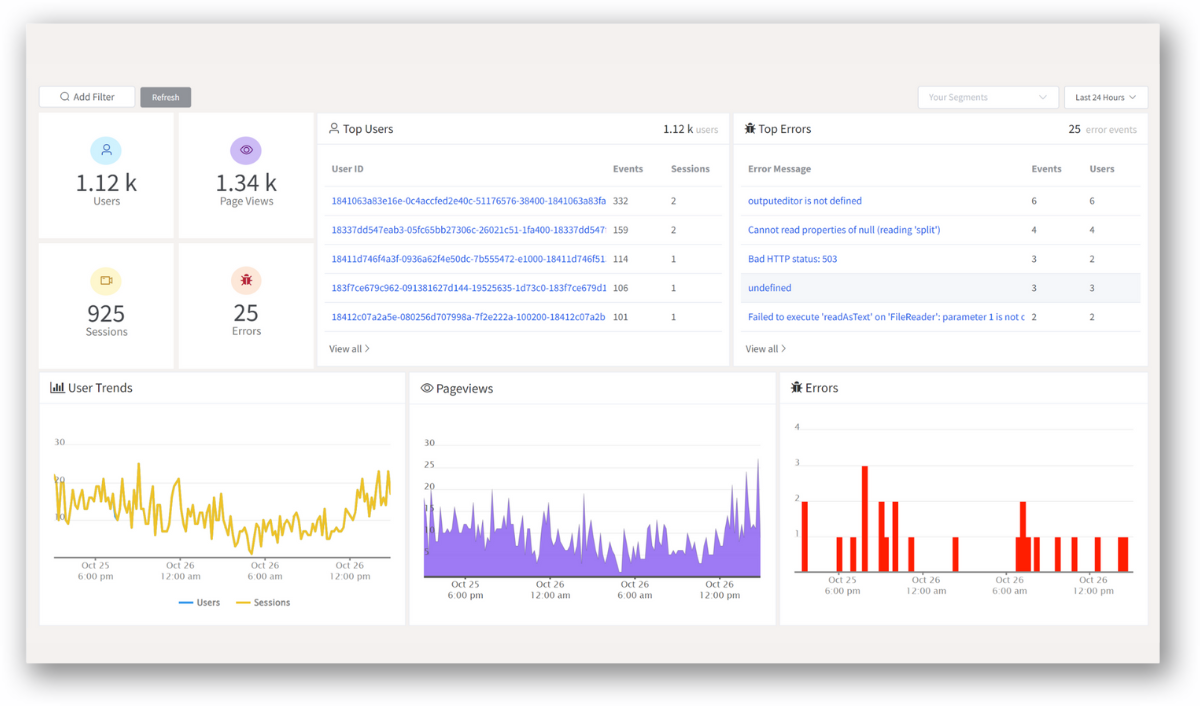 With product analytics feature, you can get deeper insights into how users are interacting with your product and identify opportunities to improve. Drive understanding, action, and trust, leading to improved customer experiences and driving business revenue growth.
Try ReplayBird 14-days free trial
Further Reading