Product analytics can be viewed as a bunch of tools that product managers and teams use to evaluate their digital experiences and the performance of the digital platform they've built.
Table of contents
What is product analytics?
Product analytics helps with crucial information relating to customer experience, optimizes the overall behavior, and identifies issues if any.
Product analytics aids with various aspects relating to your product. It deals with customer experience and behavior. Analytics also provides important insights, such as how your product is used and by whom.
Who uses product analytics?
With the help of the product analytics tool, you get all the information on your customers. This information helps you answer questions from stakeholders of the company.
Product analytics is used by:
Product Manager
Marketing Team
UX Designers
Growth Managers
Development Team Leaders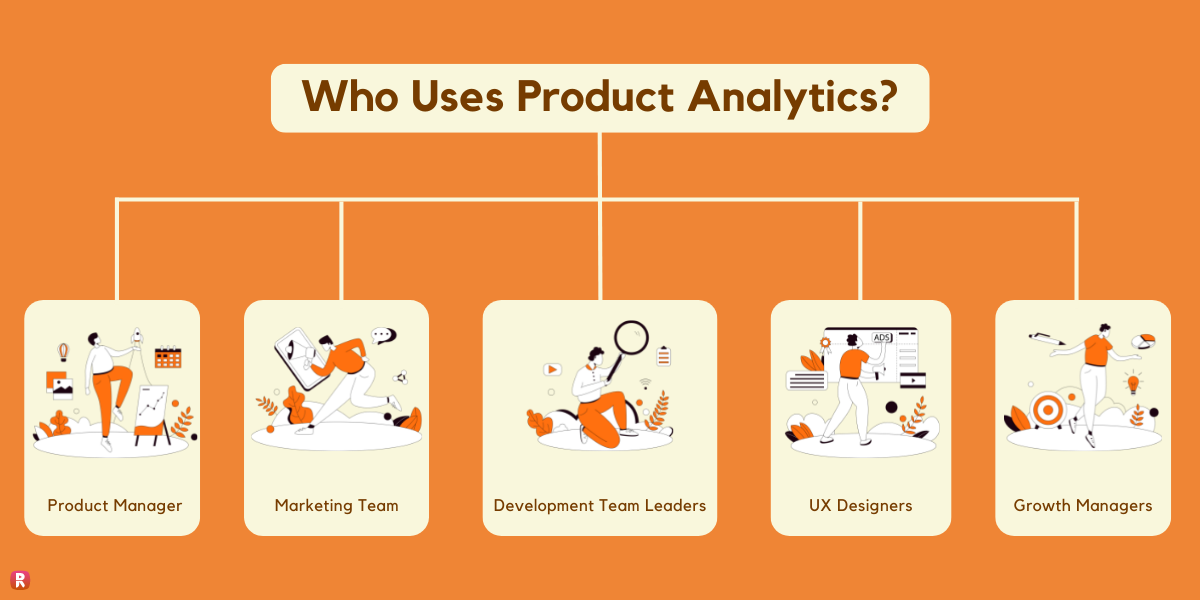 1. Product Manager
Product managers are looked upon with the expectation to create a brilliant digital presence.
They understand their customers and hence are able to make data-based decisions and run effective experiments. Product analytics makes it simpler for them to have access to such features.
2. Marketing Team
With product analytics, the marketing team focuses not only on which marketing programs bring in the most visitors but also more importantly, on which programs help in the most conversions and also on customer retention.
3. UX Designers
Product analytics help designers dive deep into details and look into which features are being used most and which are the least. It also looks into hurdles and blocks that cause abandonment.
4. Growth Managers
It helps growth managers get a 360 view of user engagement and enables them to develop strategies for user retention and optimize the experience.
5. Development Team Leaders
Product analytics allows development team leaders to fix bugs, improve features and rectify existing issues without having to put all the creation efforts
Why is product analytics important?
Product analytics helps brands understand users' experience and how they engage with the products which are created.
It is most famously used to track the digital footprints of users in order to know what they like and dislike.
Hence, product analytics is used to assess user engagements accurately to build a better experience.
With the fantastic growth and advancement in technology, we can now pinpoint every detail in our analysis.
And unlike before, we won't ever have to make assumptions in the air or depend on data from interviews.
Technological evolution has enabled us to make informed decisions by viewing how well users utilize your products and features.
Importance of product analytics:
You can make decisions based on product metrics which would be helpful in your long-term business goals.
Transfigured the way in which the product is designed, developed, and experienced.
Each feature can be checked and reviewed thoroughly for its importance and usage.
Product analytics read into customer behavior providing valuable insights to create effective and beneficial products.
The main focus of any product-based brand is to make sure its products are effectively utilized and to create an excellent digital user experience.
What is the purpose of product analytics?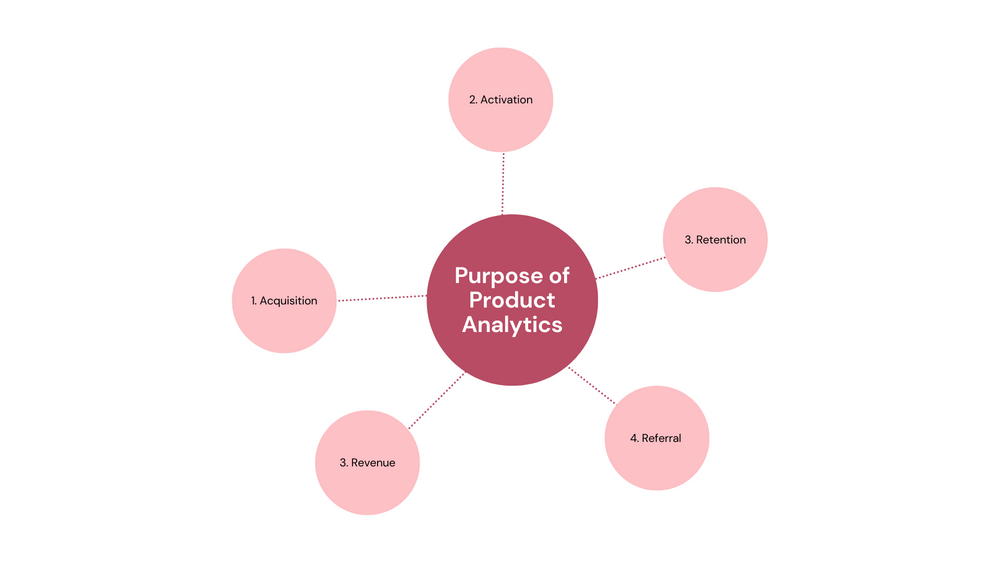 Acquisition
Activation
Retention
Referral
Revenue
‌These make up the base for product analytics. It helps in organizing and improving your product. So, let's look into each of these a little more in detail.
1. Acquisition:
Acquisition refers to being aware of where your customers are coming from, which features of channels are favored by them, who among them would make the best prospect, and what is the cost that goes into acquiring each user as a customer.
2. Activation:
Activation focuses on the journey your user takes into becoming a paying customer. Each step was taken by them towards realizing that your services or product is worth paying for. Product analytics is how you can optimize these crucial steps.
3. Retention:
Retention is one of the important aspects to look into. It tells you who your customers are, who is enjoying your product, and also who isn't. This helps you retain your existing customers. It tells you how to win back the ones who are having issues. Customer retention is a major focus point for all brands.
4. Referral:
Referral helps you keep a track of loyal customers. These might be the ones who refer your products to others through word of mouth or social media.
5. Revenue:
At the end of the day, it boils down to how much money you make off of your products. Product analytics help you acquire customers at lower expenses and also retain them.
How to use a product analytics platform?
A good product analytics platform will avail you of the following:
User actions can be tracked across all your applications and websites automatically.
It tells you who your users are, when they came and where they came from. This is known as segmentation.
Visualizes data in the form of a fully functioning dashboard displayed in an optimized way.
Allows you to notify your product teams or manager with notifications and allows you to communicate with users.
Measurement tools allow you to assess and evaluate each feature and its effective user engagement.
Product analytics tools you can use:
Learn More: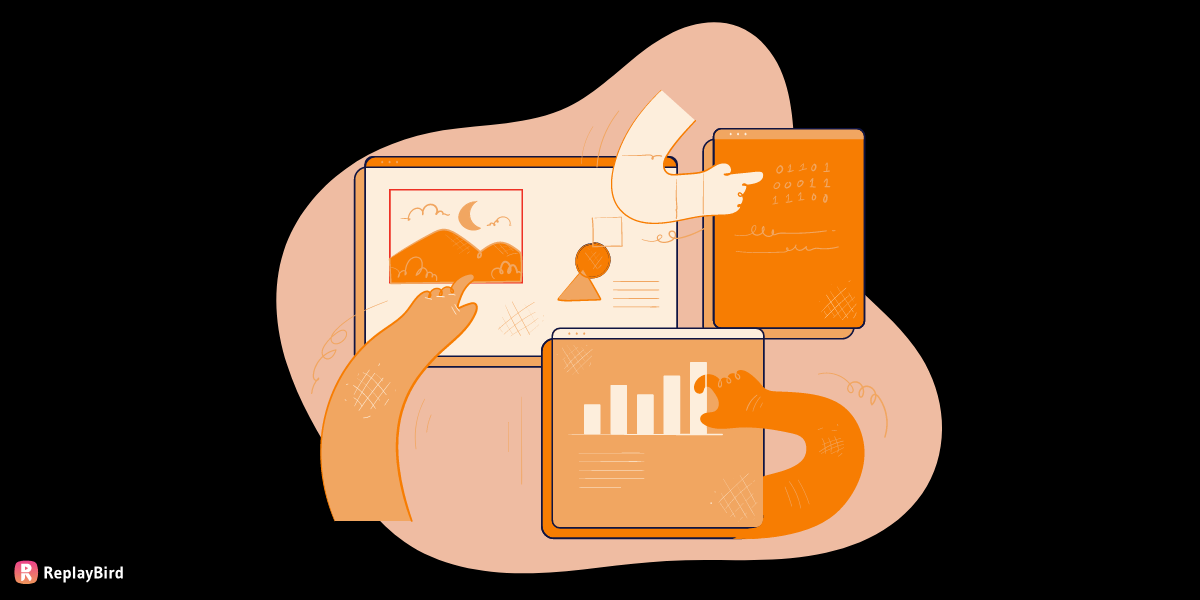 Wrap Up
‌While putting it into action, keep an open mind ready to evolve along with the process. There is no rigid right or wrong way to implement a product analysis.
Your main aim should be to opt for a flexible product analytics tool with tracking and events. Choose one which engineers it for you, this way you'll save time and also quicken the implementation process.
Product analytics also improves lead generation by a great amount by providing insights needed.
---
ReplayBird - Driving Revenue and Growth through Actionable Product Insights
ReplayBird is a digital experience analytics platform that offers a comprehensive real-time insights which goes beyond the limitations of traditional web analytics with features such as product analytics, session replay, error analysis, funnel, and path analysis.
With Replaybird, you can capture a complete picture of user behavior, understand their pain points, and improve the overall end-user experience. Session replay feature allows you to watch user sessions in real-time, so you can understand their actions, identify issues and quickly take corrective actions. Error analysis feature helps you identify and resolve javascript errors as they occur, minimizing the negative impact on user experience.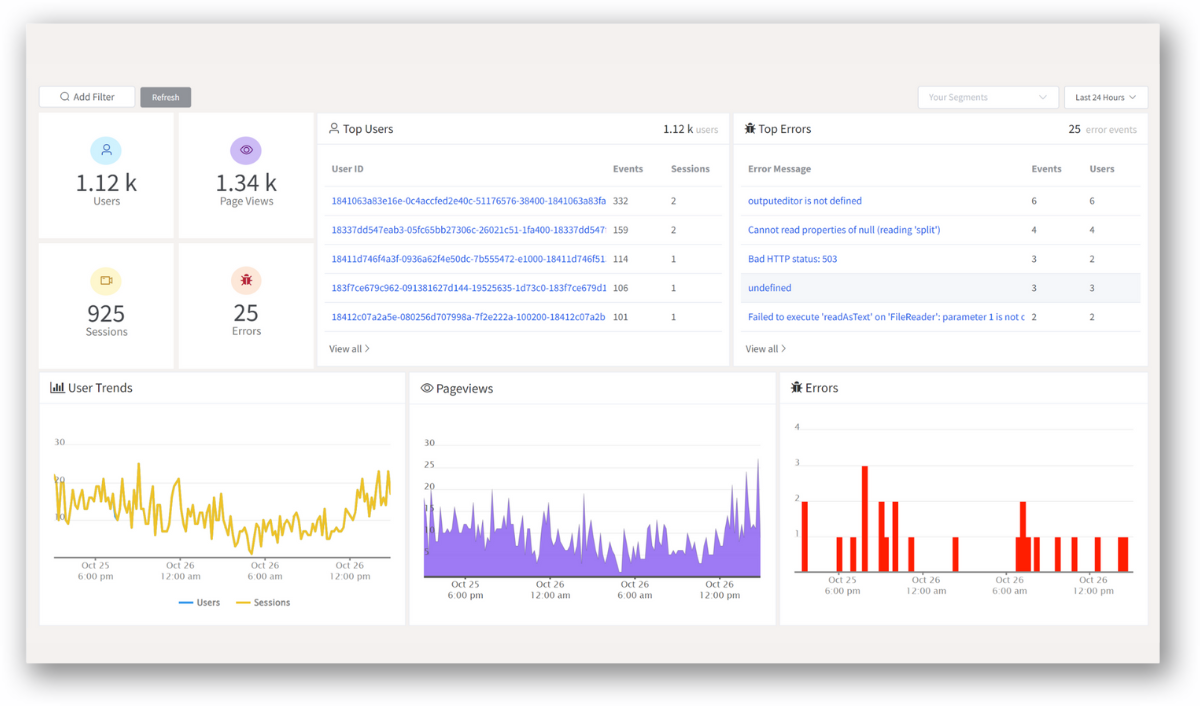 With product analytics feature, you can get deeper insights into how users are interacting with your product and identify opportunities to improve. Drive understanding, action, and trust, leading to improved customer experiences and driving business revenue growth.
Try ReplayBird 14-days free trial
‌Further Reading: