Customer relationship starts right at the first interaction between a brand and the customer, and every other purchase and interaction after that is seen as customer retention.
Customer retention basically means the repetition of sales to customers. It is when your clients return to your brand for more of your products/services.
This article covers various topics related to customer retention and all you need to know about it.
Here are the topics that we will be covering in this blog:
What is Customer Retention?
Customer retention refers to the ability of firms and organizations to maintain customer loyalty.
Customer relationship starts right at the very first interaction between a brand and the customer, and every other purchase and interaction after that is seen as customer retention.
Customer retention measures the ability of a brand to preserve its customers over a period.
It is well-known that retaining existing customers is way easier and cheaper than acquiring new ones.
Customer retention also helps analyze customer satisfaction, loyalty, and emotional connection with the organization.
And in addition to this, it also predicts future sales to these customers. Moreover, suppose there is a decline in customer retention.
In that case, brands can easily carry out data analysis to circle down on the issue and rectify it to ensure a pleasant customer experience.
Why is Customer Retention Important?
Repeat customers are just as important as new customers if not more for a brand. In a way, they play the part of a brand ambassador.
While customer acquisition is highly crucial, it is also expensive.
Customer retention must be focused upon equally as it builds customers and transforms them into recurring sales.
A loyal customer is likelier to try new products introduced by the brand and advertise them through word of mouth.
Both customer retention, as well as acquisition are important, and the right balance will allow the brand to thrive.
How to Measure Customer Retention Rate?
Measured in retention rate, customer retention should be closely monitored.
The first thing to remember is the period, which can range from a month, a year, or even past that.
Factors involved in calculating the CRR:
Number of customers at the start of the period
Number of customers at the end of the period
Number of new customers acquired during the period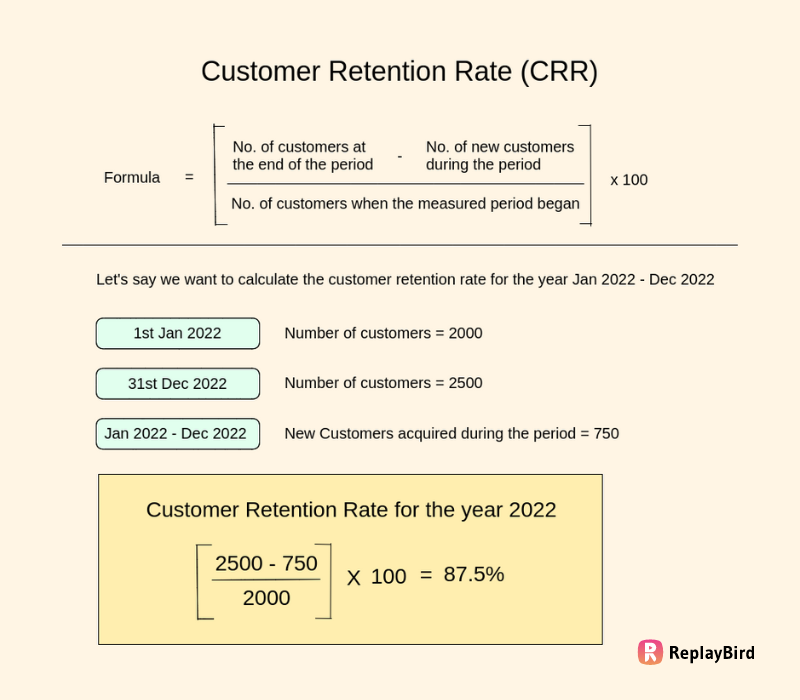 What is a good customer retention rate?
There is no such thing as a CRR being good or bad. Customer retention rate varies depending on the industry you are involved in.
For example, in the insurance industry, the retention rate is relatively high as the customers find it tedious to be often shifting.
In contrast, there is easy switching and very low loyalty in the retail industry.
What are the stages of retention?
A customer retention chart usually consists of 3 stages
Stage 1: Here, the trials are high, and there's a walk-in of many new users who are excited to try out new products. But the graph falls as quickly as it goes up.

Stage 2: The numbers show a standard usage rate in this stage. The measurements here would be your baseline to make comparisons when you're experimenting new products. This will also aid you in predicting future proceeds.

Stage 3: The final stage records the most significant dip at the end of the year. Here, the majority of users drop off at the end.
Customer Retention Strategies: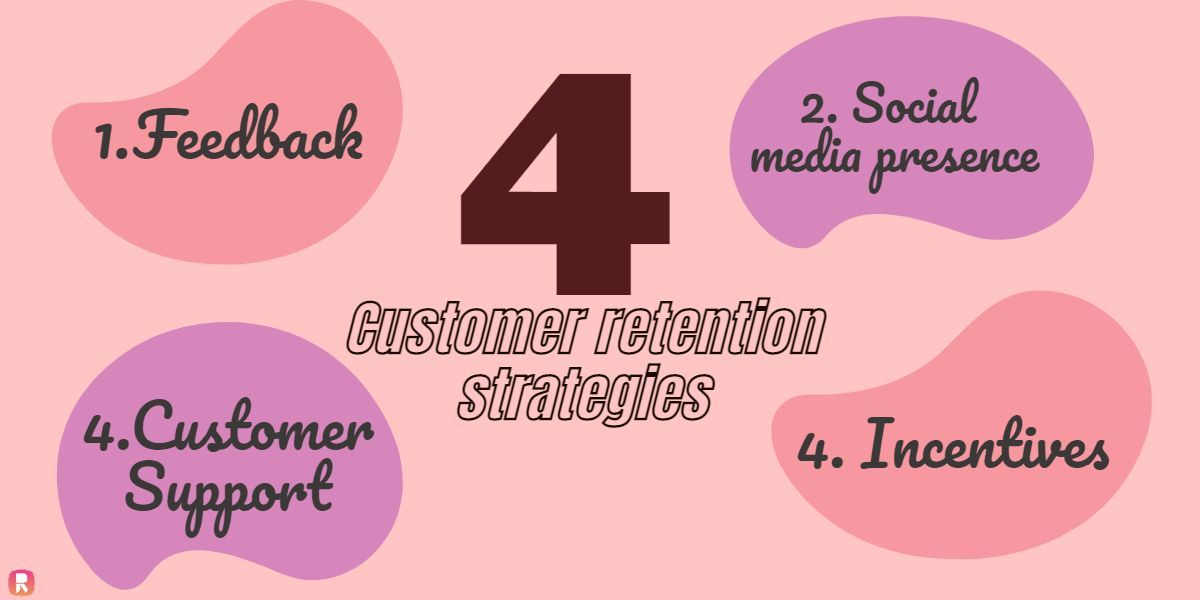 Several strategies can be adopted to improve and build up the CRR.
1. Customer Feedback:
One of the best ways to gain customers' trust is to make them feel heard.
Gather their views and feedback on the brand. This will help you get insights on how your audience thinks and what exactly they're looking for.
Hence, you can accordingly improve the areas of concern.
2. Social Media Presence:
Social media is a great route to gain customer trust and loyalty.
You can reach out to a wide audience through social media and build awareness around your brand.
3. Customer support:
Another huge factor that molds customer loyalty is the kind of customer service a brand provides.
It depends on how fast you respond to their queries/ complaints, behavior with the customer, and the help rendered.
Building such rapport with your customers is essential.
4. Incentives:
Customize incentives for your customers. Offers and discounts act as stimulants for suture purchases and draw them back to you.
How to improve customer retention?
In the case of digital products, user-friendliness should be the topmost priority.
You must analyze what your audience is looking for and what features in your product are driving them in.
Also, remember to pay heed to what isn't working with the clients and work on fixing the issue.
There are several product analysis tools you can get your hands on. Make sure they have the following:
1. Segmentation:
Segmentation refers to grouping customers based on their behavior, such as preferences, clicks, engagement, and anything that creates a pattern.
Marketing teams and the like use this data to analyze which gives more retention rate and holds the customers and alter their moves accordingly.
2. Integration:
Integration lets you inculcate your platform with your tech stack.
And because retention is all about making stuff easier to use, you can integrate it with other tools and make it easier for your customers to also integrate the tools they've been using previously. It eases the shifting process.
3. Automation data:
In order to achieve in-depth analysis, it is important to improve retention by data analysis.
This can only be done through a complete data set by automating data collection.
To get the best out of your retention analytics effort, automatic data capture is the way to go.
Or the alternative is to manually predict when and why your customers might quit!
Conclusion:
To conclude, customer loyalty is intact as long as your products are all-rounders. A switch occurs when something is missing, so don't let your products fall behind in the market and be the reason for that switch.
Keep in mind that customer retention doesn't skyrocket overnight. Plant out and analyze what your customers are looking for. Testing out new strategies is good idea. It tells you what is working and what isn't.
---
ReplayBird - Driving Revenue and Growth through Actionable Product Insights
ReplayBird is a digital experience analytics platform that offers a comprehensive real-time insights which goes beyond the limitations of traditional web analytics with features such as product analytics, session replay, error tracking, funnel, and path analysis.
With Replaybird, you can capture a complete picture of user behavior, understand their pain points, and improve the overall end-user experience. Session replay feature allows you to watch user sessions in real-time, so you can understand their actions, identify issues and quickly take corrective actions. Error analysis feature helps you identify and resolve javascript errors as they occur, minimizing the negative impact on user experience.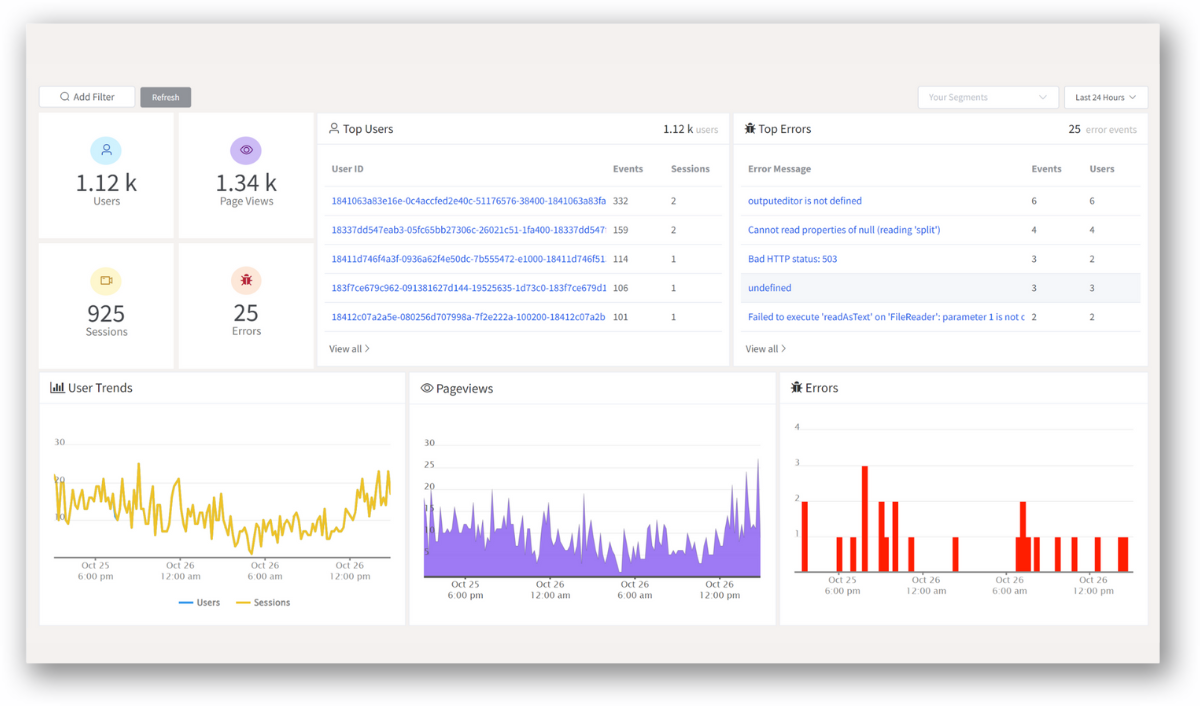 With product analytics feature, you can get deeper insights into how users are interacting with your product and identify opportunities to improve. Drive understanding, action, and trust, leading to improved customer experiences and driving business revenue growth.
Try ReplayBird 14-days free trial
Further Reading: