Making a video into a GIF is not as difficult as coding, whereas we all are blessed with countless GIF-making tools.
We will look at the ways of making a video into a GIF. Animated GIFs are welcomed by many readers as they slow down the reading and diversify the ideas.
Here are the topics we will cover in this blog:
What are GIFs?
GIF stands for graphics interchange format.
It is a digital format to reduce image sizes and short animations created by CompuServe.
GIFs are a file format of an animated image or video that plays from 3 seconds to 15 seconds repeatedly.
GIFs are an entertaining meme-like source-around all the social platforms.
GIFs are really videos, but a quick and repeated slides of images. GIFs do not contain any audio.
Why GIFs are so popular?
GIFs are used and shared largely on the internet. just like sharing the GIFs, the making of the GIFs is also easier than you expect.
GIFs are most of the time emoticons, emojis, memes, jokes and ideas.
Every browser or software supports GIF format, easy to share
Easy to make, some organizations and individuals even use GIFs that are personalized.
GIFs are sometimes an easy replacement for a text reply, introverts and some people who do not want to replay back in words, and if it is going to keep extending with words can simply use a GIF and end the conversation.
5 Ways of making a video into a GIF
#1 GIPHY GIF Maker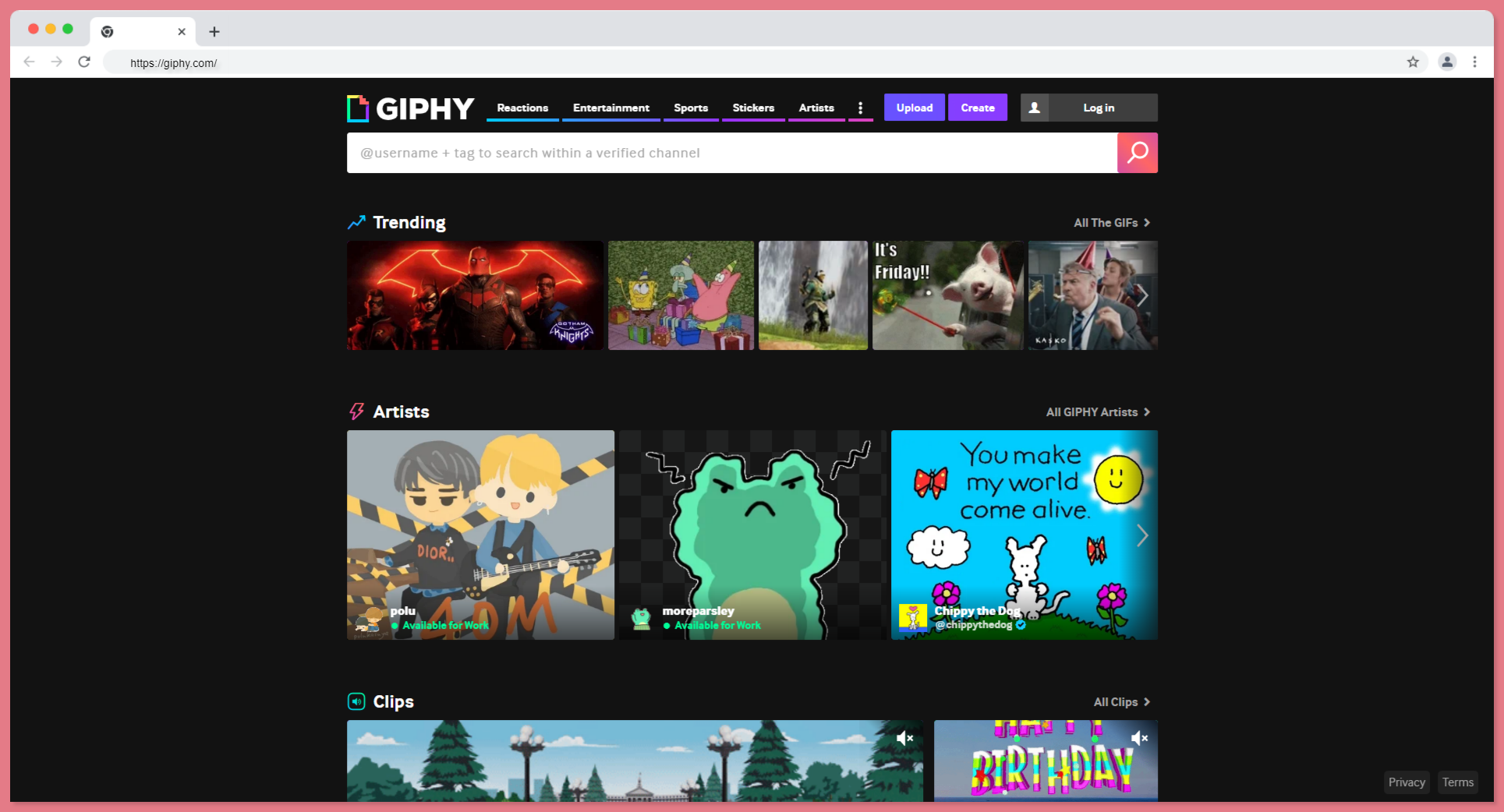 GIPHY is one of the tools on the Internet to search, share, discover, and create GIFs.
GIPHY's website, app, and API contain all of the greatest and most popular GIFs on the internet, as well as material generated by talented GIF artists and world-class businesses.
#2 Canva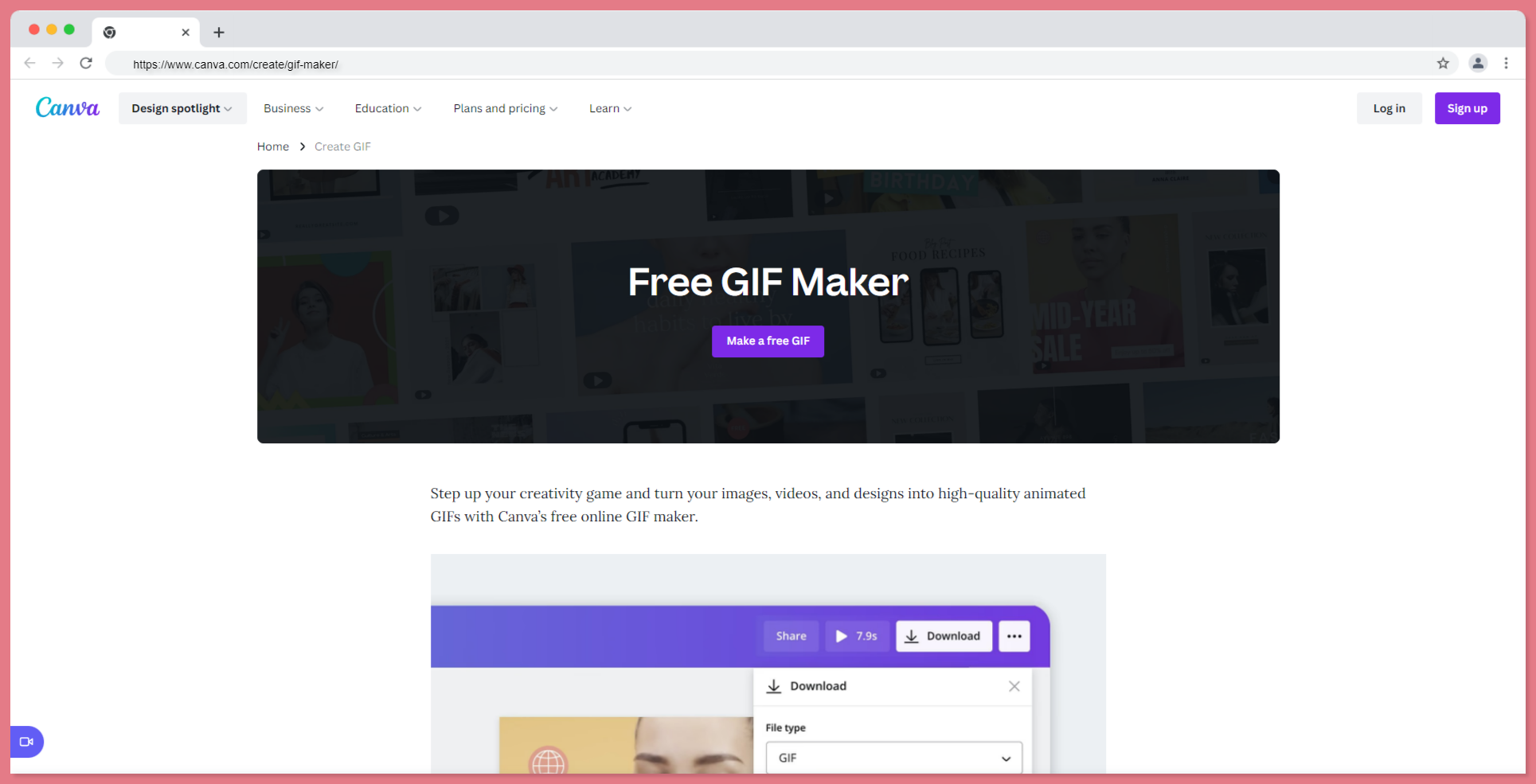 Canva is a graphic designing tool that also provides a free GIF-making tool with any video uploaded.
Upload and use GIFs you've created or sourced from well-known third-party apps in our design dashboard, then incorporate them into your style.
Make use of our built-in video editor. Crop, trim, superimpose, frame, and even apply filters to your GIF to make it unique.
To add a personal touch, drag & drop graphic components from our extensive library. To make your new video more dynamic, add extra pages such as video frames, audio tracks, transitions, and other effects.
#3 MakeAGif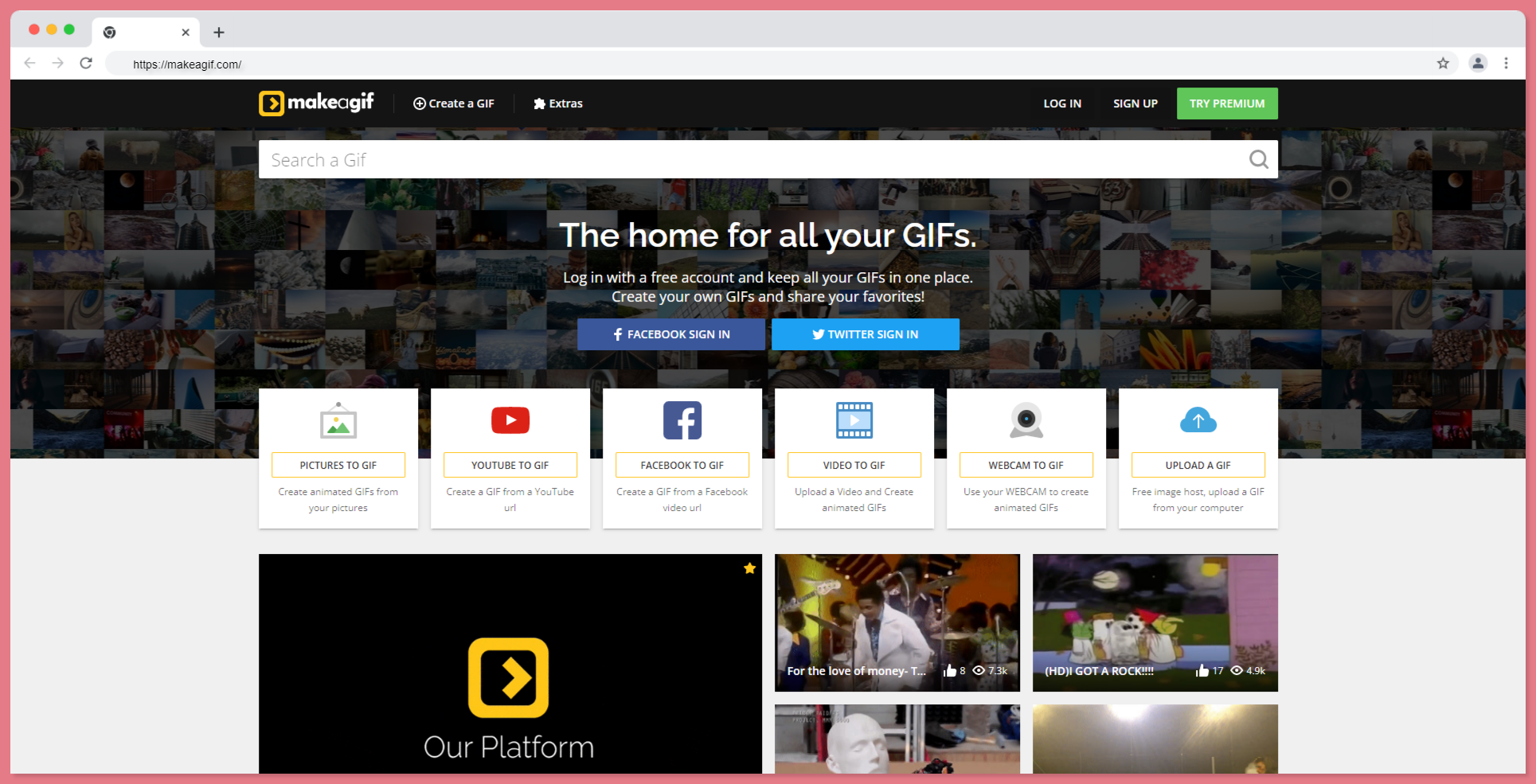 MakeAGif provides extensive functionality, so finding the relevant information is simple.
Collections of animated images for search are organized into categories to help you discover what you're looking for easily.
The most popular ones appear in the most watched ranking, which is constantly updated. GIFs can be created using both photographs and videos.
MakeAGif supports file uploads from a variety of devices, webcams, and popular services such as YouTube and Facebook. The homepage includes connections to the tools that are available. 
#4 Movavi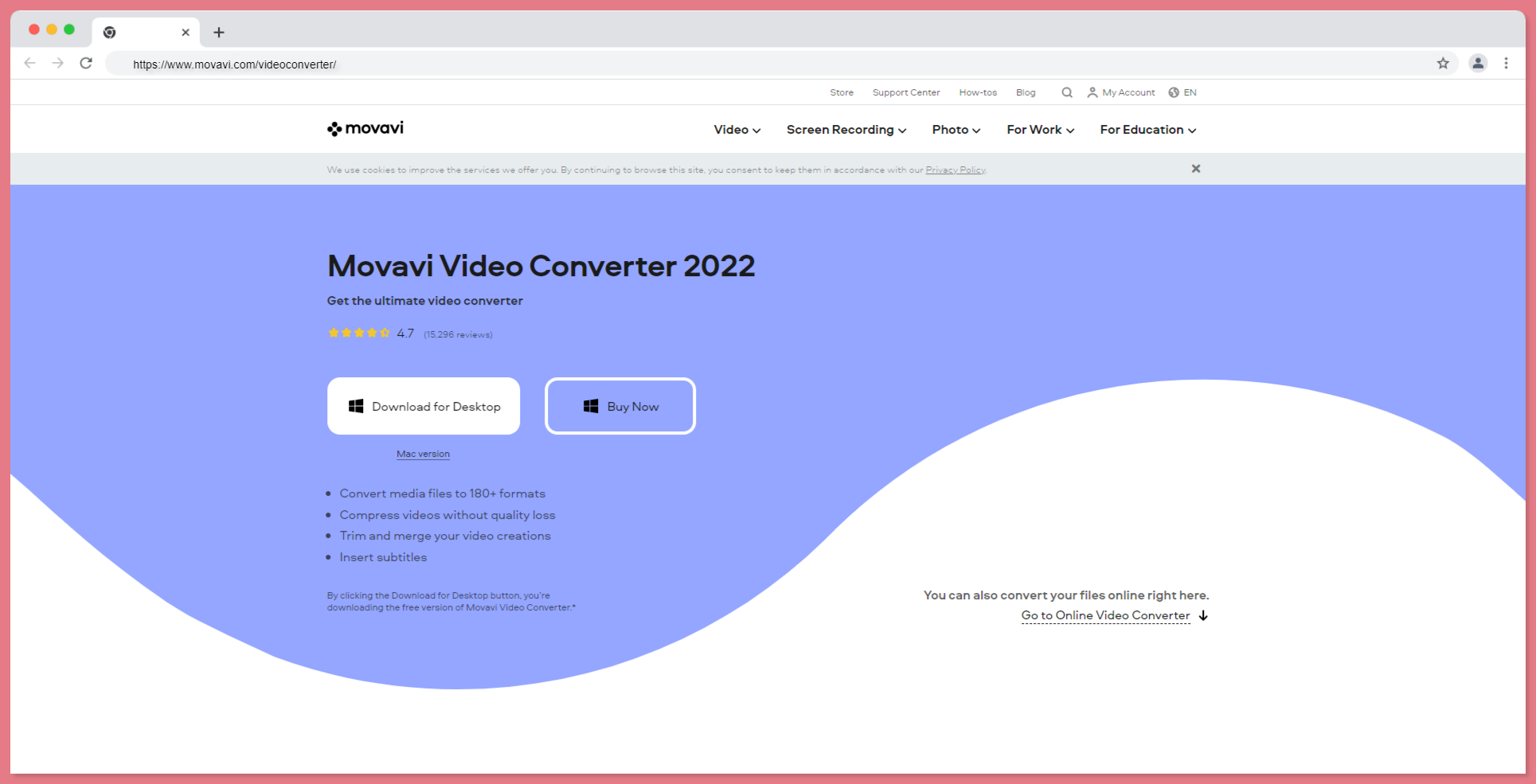 Movavi Video Converter, which is available for free download, combines a smooth, user-friendly interface, conversion in the blink of an eye, and high-quality output.
For all major devices from Apple (iPhone, iPad), Xiaomi, Samsung, Huawei, Sony, and others, the software supports any format, including MP4, GIF, AVI, MOV, RAW, WMV, DVD, VOB, MKV, MP3, and more.
Aside from changing video formats faster than any online video converter, the software also functions as an image converter, audio converter, and video-to-audio converter.
#5 Ezgif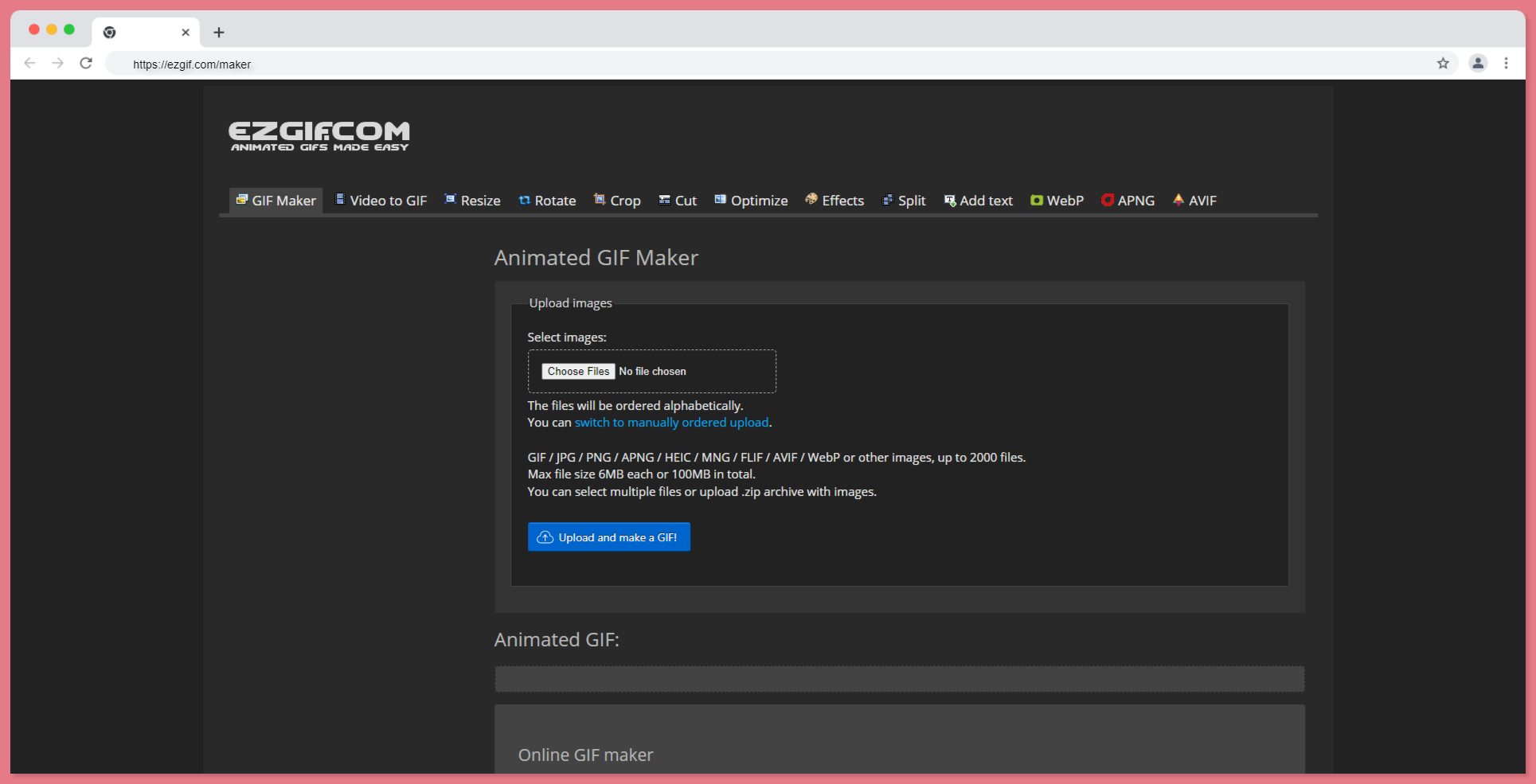 Ezgif helps you to make animated GIFs quickly by integrating individual image files as frames.
This application is perfect for developers and content creators because the produced GIFs are of high quality and without watermarks or attribution.
To create a GIF, you can upload a series of GIF, JPG, PNG, BMP, TIFF, HEIC, AVIF, and other image formats, as well as a ZIP archive containing photos, and you can even combine different formats and sizes - they will be converted automatically.
You can also upload animated GIF, WebP, or APNG images, which will be divided and delayed. As a result, GIF creators can also be used to edit, shorten, or merge existing GIFs.
How to make a YouTube video into GIFs?
Gifs.com is a tool that supports you to create gifs and edit them for free without downloading any video.
Here are the steps to download your gif from a YouTube video:
Step 1: Sign in at gifs.com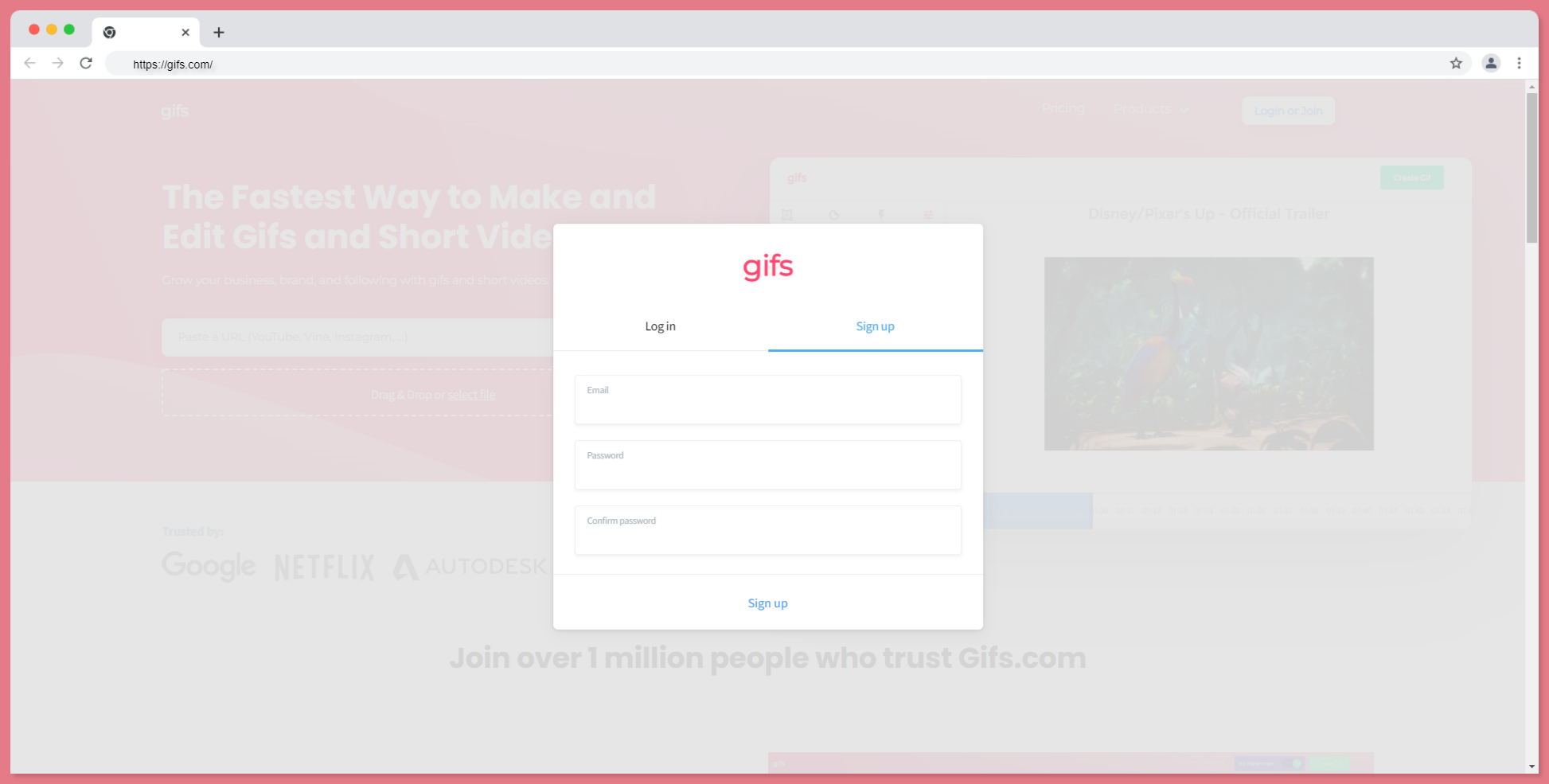 Step 2: Go to YouTube and copy the link of any video that you wanted to crop gif from
Step 3: Start a new project
Step 4: Paste the link in the GIF information and click next to start editing.
Step 5: Set your timing from where you want to start and where you want to end. and click next to give GIF information
Step 6: Give your gif a title and click next to save your GIF
---
Making a Video into a GIF - FAQs
Can I make a GIF from a YouTube video?
Yes, you can make GIFs from a YouTube video.
It is simple and there are a lot of tools that help you create GIFs from YouTube video without downloading the YouTube video.
All you have to do is copy the YouTube video's link and paste them into the tool to do the downloading procedure.
How do I convert a video into a GIF?
Your video must be cropped from 6 to 15 seconds so that it would be easier to create the GIF.
Upload your video to any following GIF maker for you to easily edit the video and make a video into a GIF
How do I make a long YouTube video into a GIF?
Gif makers of  YouTube have an editing feature of to trim the long YouTube videos, so you can make GIF from long YouTube videos.
How do I make a GIF on YouTube without a watermark?
You have to pay to make a GIF on YouTube without watermark. or some GIF makers have advertisement options to remove the watermark from the GIF that you are downloading. Canva is one of the tools that helps you download GIFs without watermarks.
---
ReplayBird - Driving Revenue and Growth through Actionable Product Insights
ReplayBird is a digital experience analytics platform that offers a comprehensive real-time insights which goes beyond the limitations of traditional web analytics with features such as product analytics, session replay, error tracking, funnel, and path analysis.
With Replaybird, you can capture a complete picture of user behavior, understand their pain points, and improve the overall end-user experience. Session replay feature allows you to watch user sessions in real-time, so you can understand their actions, identify issues and quickly take corrective actions. Error tracking feature helps you identify and resolve javascript errors as they occur, minimizing the negative impact on user experience.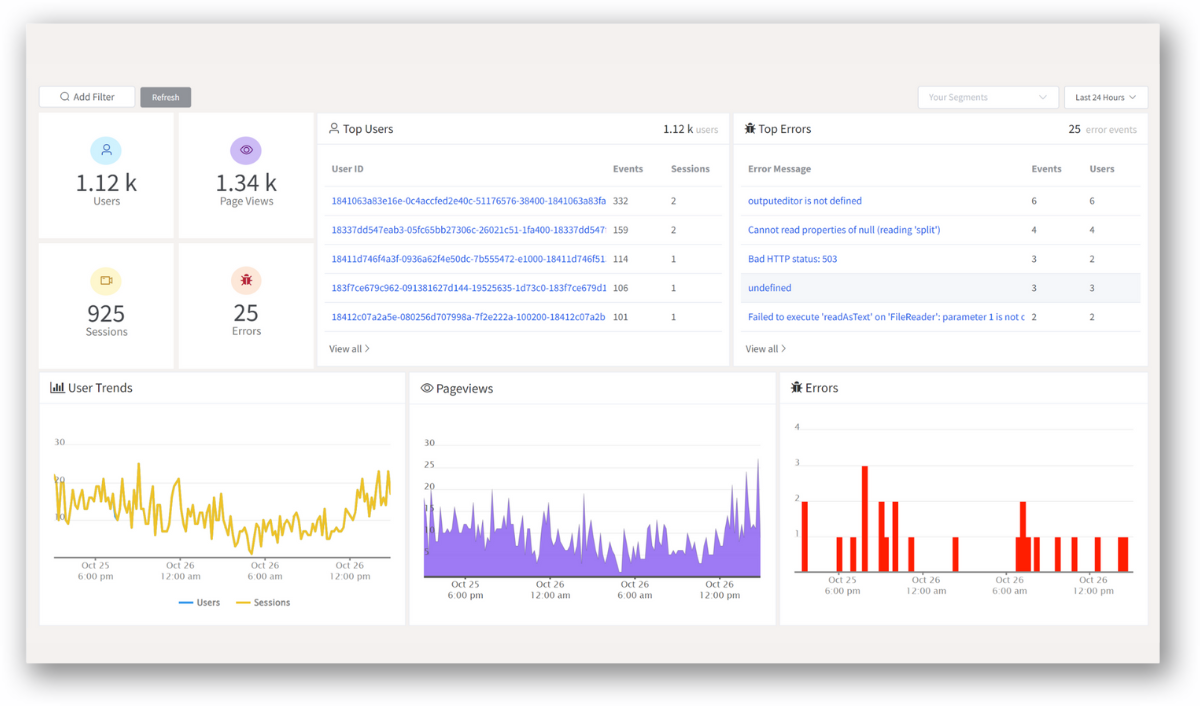 With product analytics feature, you can get deeper insights into how users are interacting with your product and identify opportunities to improve. Drive understanding, action, and trust, leading to improved customer experiences and driving business revenue growth.
Try ReplayBird 14-days free trial
Further Readings: