Conversion rate optimization is an important part of every online business website. CRO helps in analyzing how your business and website pages are converting your visitors as customers to your business.
What are conversions?
Conversions are the people who turn from leads to clients by signing up on your online business website.  
What is the conversion rate?
Conversion rates are the total number count or percentage of the people or visitors getting converted into clients.
Say you have written a blog and that your blog page is now getting 150 visits per month.
So now, from those 150 visitors, you've got 6 people who paid and became customers. If that is 4% of the people from those 150 visitors,
Now your conversion rate is 4%.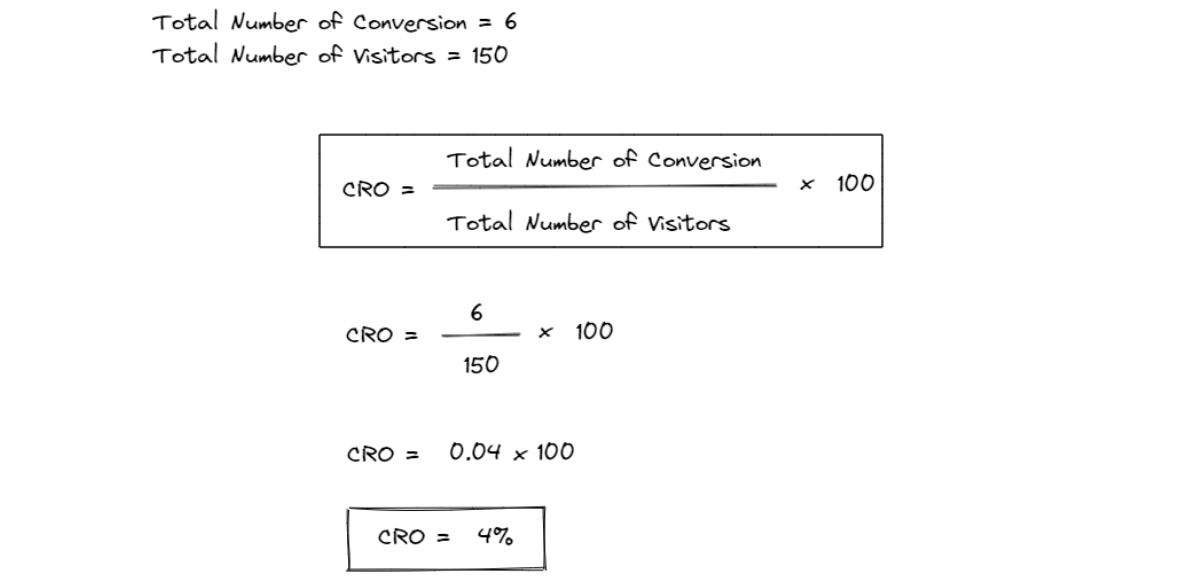 This is how you calculate your conversion rate.
This is now calculated for only one page, which means you can calculate for more pages or whole pages. and you can even calculate it yearly or monthly.
How to calculate the conversion rate?
You will need to know the total number of visitors and how many have converted into your customers.

What is conversion rate optimization?
The method of expanding the number of conversions from an online business website is known as conversion rate optimization (CRO).
CRO involves brainstorming plans for improving elements and layouts of your website and verifying them through A/B testing and multivariate testing.
This is a technique to increase the number of conversions and boost the business's revenue.
13 ways to Optimize conversion rate?
You can carry out A/B testing to find the best design and evolve your site and optimize the conversion rate.
Add a call to action like subscribe, sign-up, try the free version, look for prices, share, popups, and more.
Page speed is more important. Your visitor may never come back if your site's page slug.
Analyze your website and check the conversion funnel to take more actions to optimize the conversion rate.
Add testimonials, reviews, and ratings; compare with your competitors to build more trust. This will help you optimize more conversion rates.
Better purchase options. Your visitor doesn't want their purchase to be complicated.
Use heatmaps to make changes to your elements and layouts.
Live chat or 24/7 customer service may help you optimize more conversion rates.
Social proof can give a hand with any format of review, like blogs, comments, or videos, which are the best to interact with emotionally.
Connect all pages footer links, this will help your visitor to wander more and improve trust.
Never drag up any kind of survey form or data, this will bore your visitor.
Unnecessary distractions may make your website look cluttered and sick.
Use session recording to watch how your visitors behave on every page. This will definitely help you optimize your high conversion rates.
Where you can optimize for conversions?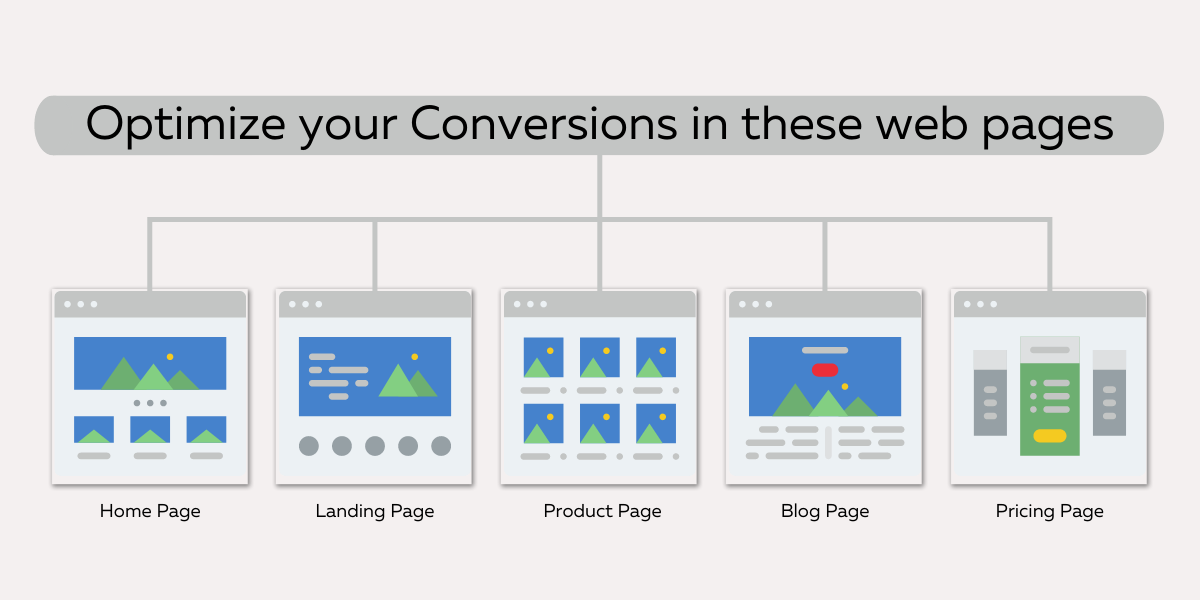 1. Home page:
Home pages are the main pages of any website where visitors are going to be judgmental about all the things you do there.
When visitors learn about your business and want to convert, where is the right place for you to optimize the conversion rate?
2. Landing pages:
Landing pages are the best way to collect your conversions. impress your visitors, they are in default going to visit your landing page to know more about your business and products.
Put as much information as possible as a copy so you can optimize more conversion rate.
3. Product pages:
Product pages are among the pages to optimize for more conversion rates.
Visitors are more interested in buying your product, and there is a bigger chance for you to optimize.
4. Blog pages:
Blogs are going to rank for their keyword target and people are going to visit for knowledge, so there is a lot more chance for them to convert with the CTA.
You can optimize your conversion rate through blog pages.
5. Pricing pages:
Pricing pages get higher conversion rates as visitors take the CTAs more seriously and pay you.
Optimizing your pricing page's conversion rate can increase your real conversion rate.
Why Is Conversion Rate Optimization Important?
Conversion rate optimization is more important as it boosts revenue and helps get more clients.
Imagine you have a decluttered website, a good blog ranking, and better pricing but still have not received any leads or customers.
You might have messed up somewhere.
If you need clients who buy your product and service, you have to use strategies to optimize conversion rates.
What is a good conversion rate?
3% to 7% is a good conversion rate for any business website.
If your business website has a  conversion rate of above 7%, your website and business are doing great.
6 Best Conversion rate optimization tools:
1. ReplayBird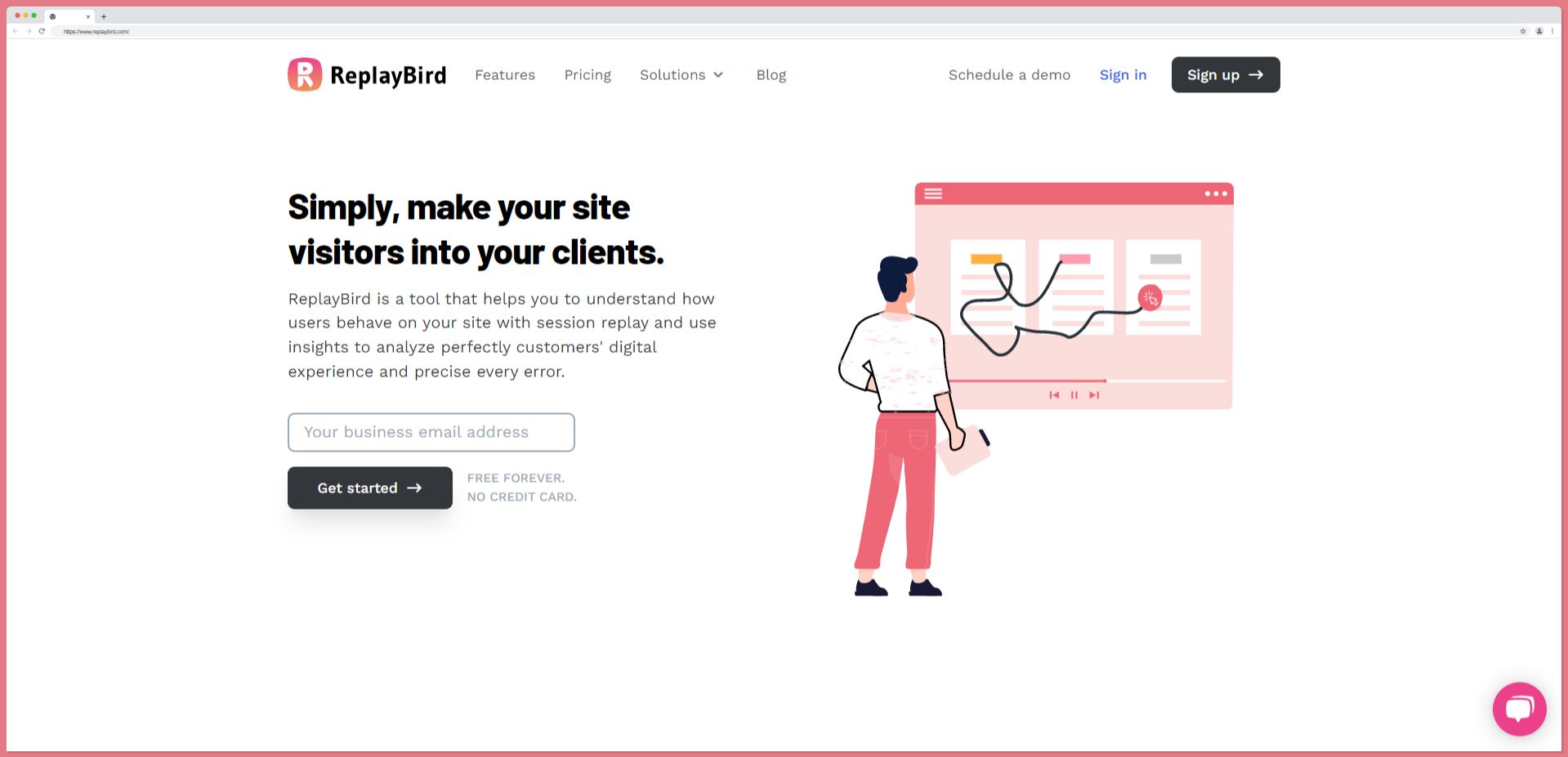 ReplayBird is a conversion rate optimization (conversion funnel) tool specially designed for website analytics, session replay, heatmaps, and other amazing metrics and analytics.
It does almost all of the work of a designer, marketer, and developer.
Create an unlimited funnel for unlimited pages and find your exact conversion rates.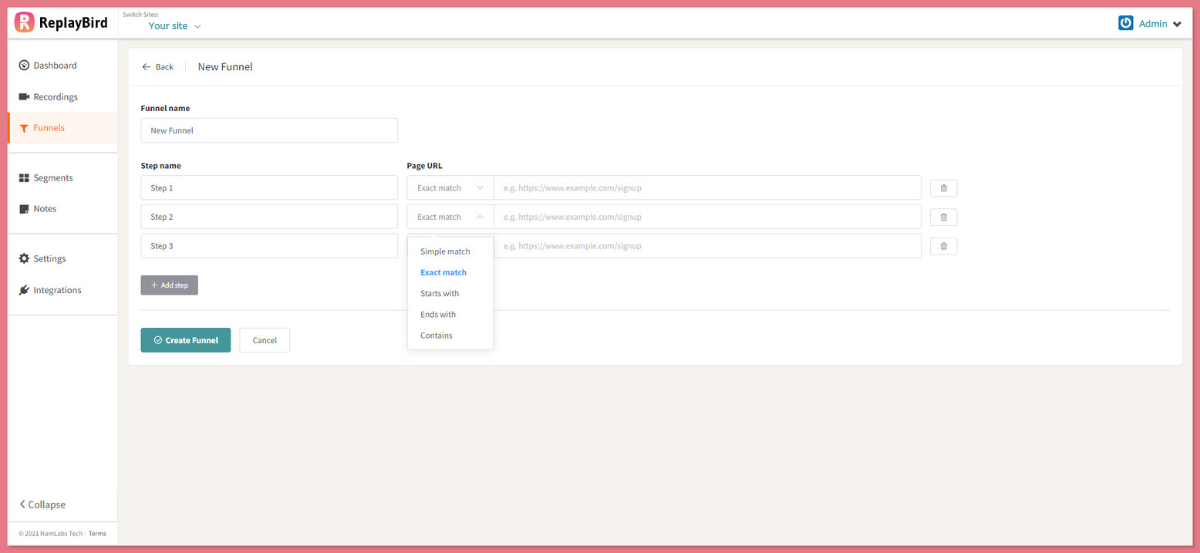 ReplayBird works in seconds, so you don't want to wait for the results.
2. Crazy egg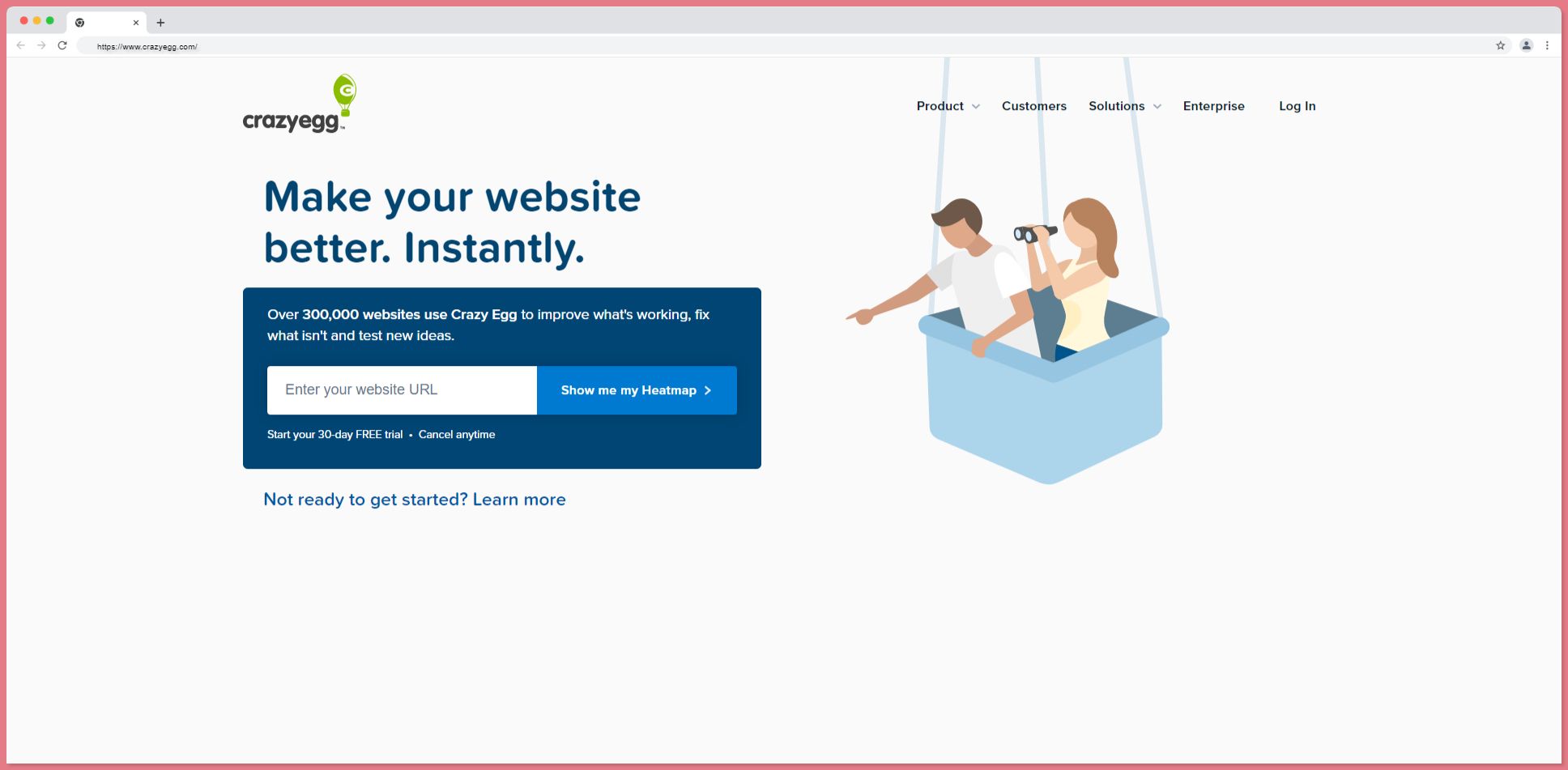 Crazyegg helps you with generating heatmaps and AB testing. Crazyegg will give you exact analysis on traffic to your very page.
Conversion rate optimization from crazyegg improve your optimization with right accurate analytics and rates.
3. Hotjar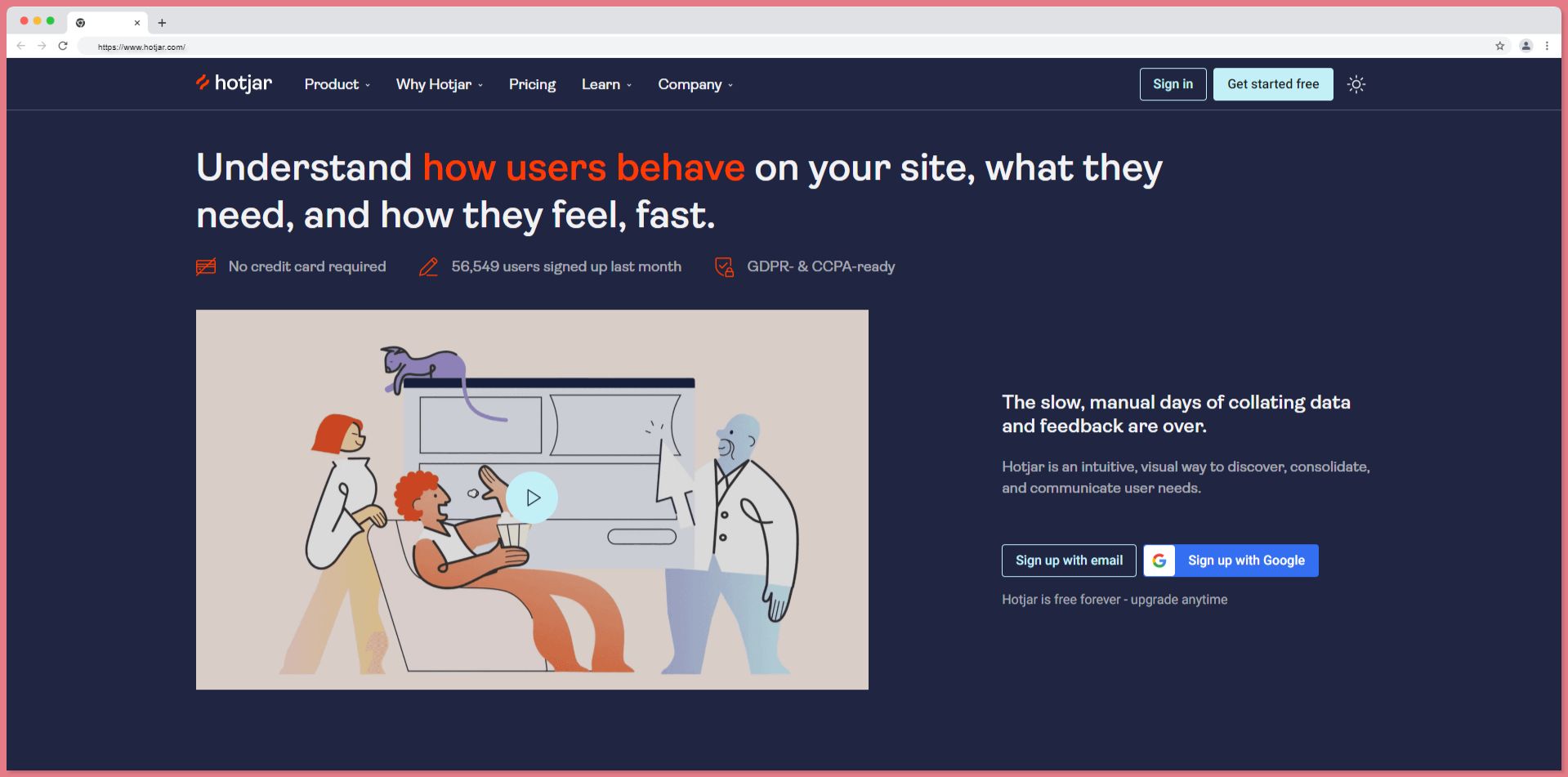 Hotjar is most popular heatmap tool which also provide conversion rate optimization with better analytics and metrics.
4. Google optimize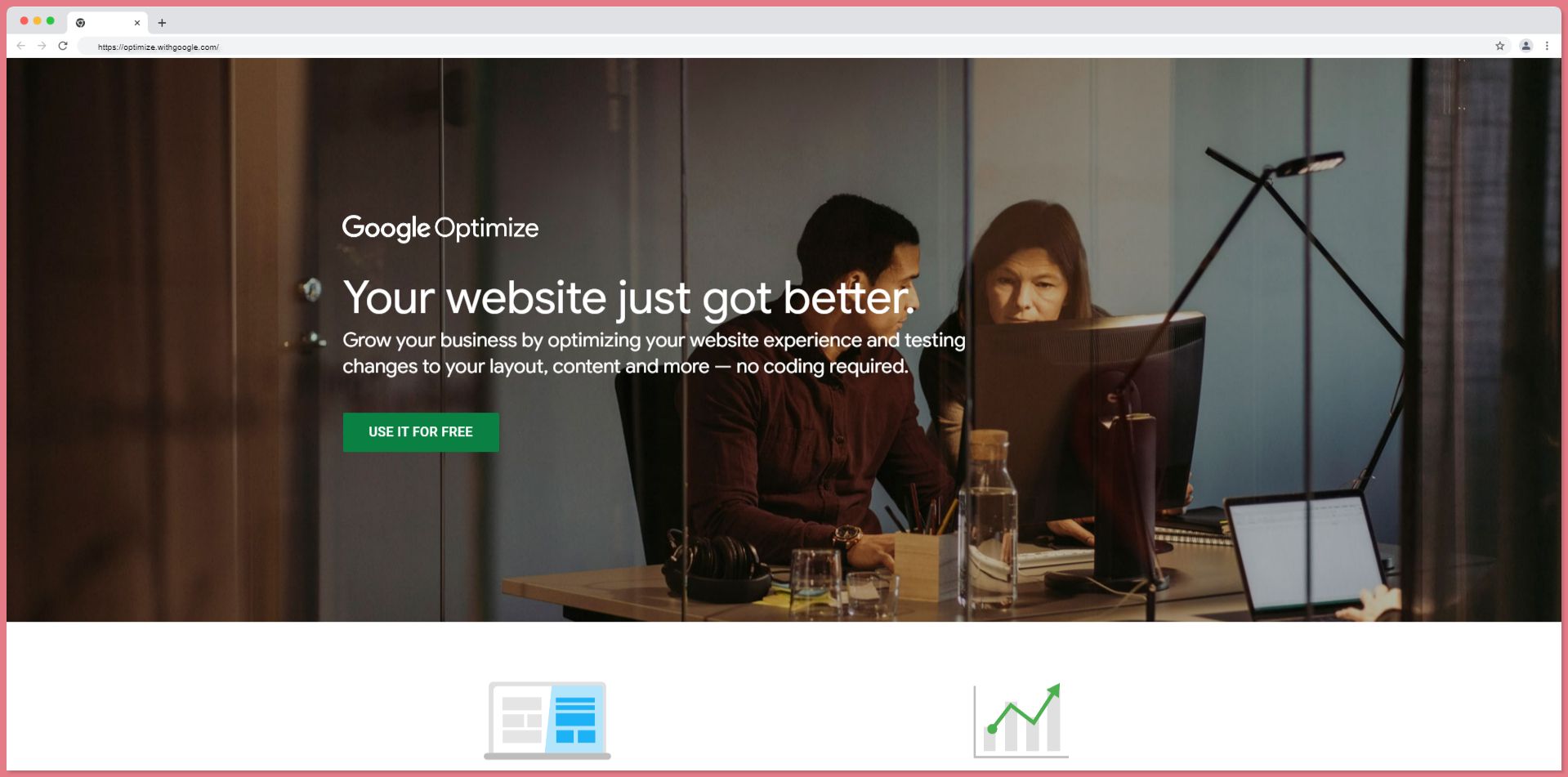 Google optimize is a part of google analytics which is particularly designed to optimize the conversion rate and increase the customer revenue.
5. Optimizely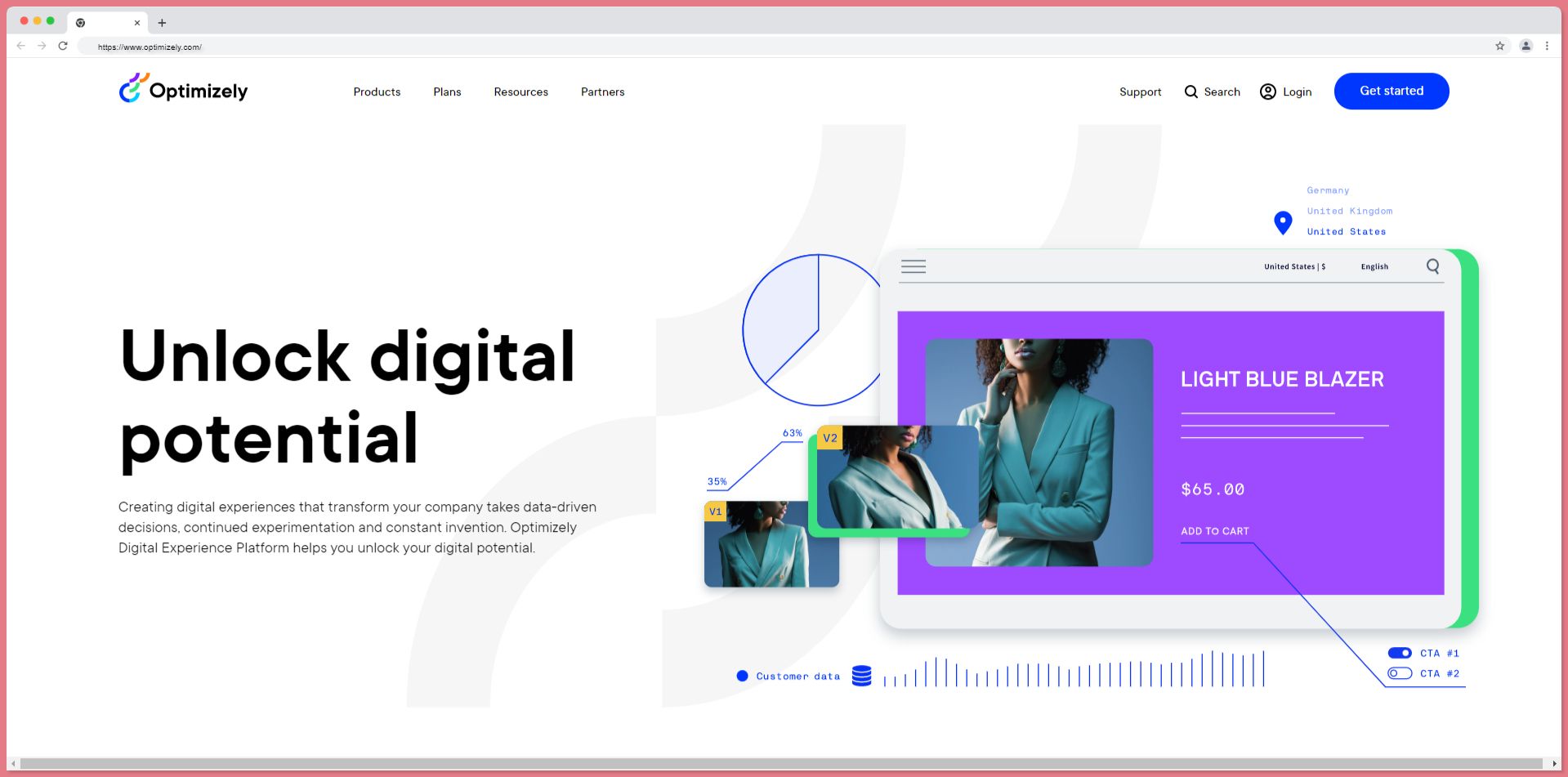 Optimizely is a conversion rate optimization tool which is more significant to the ecommerce websites.
6. HubSpot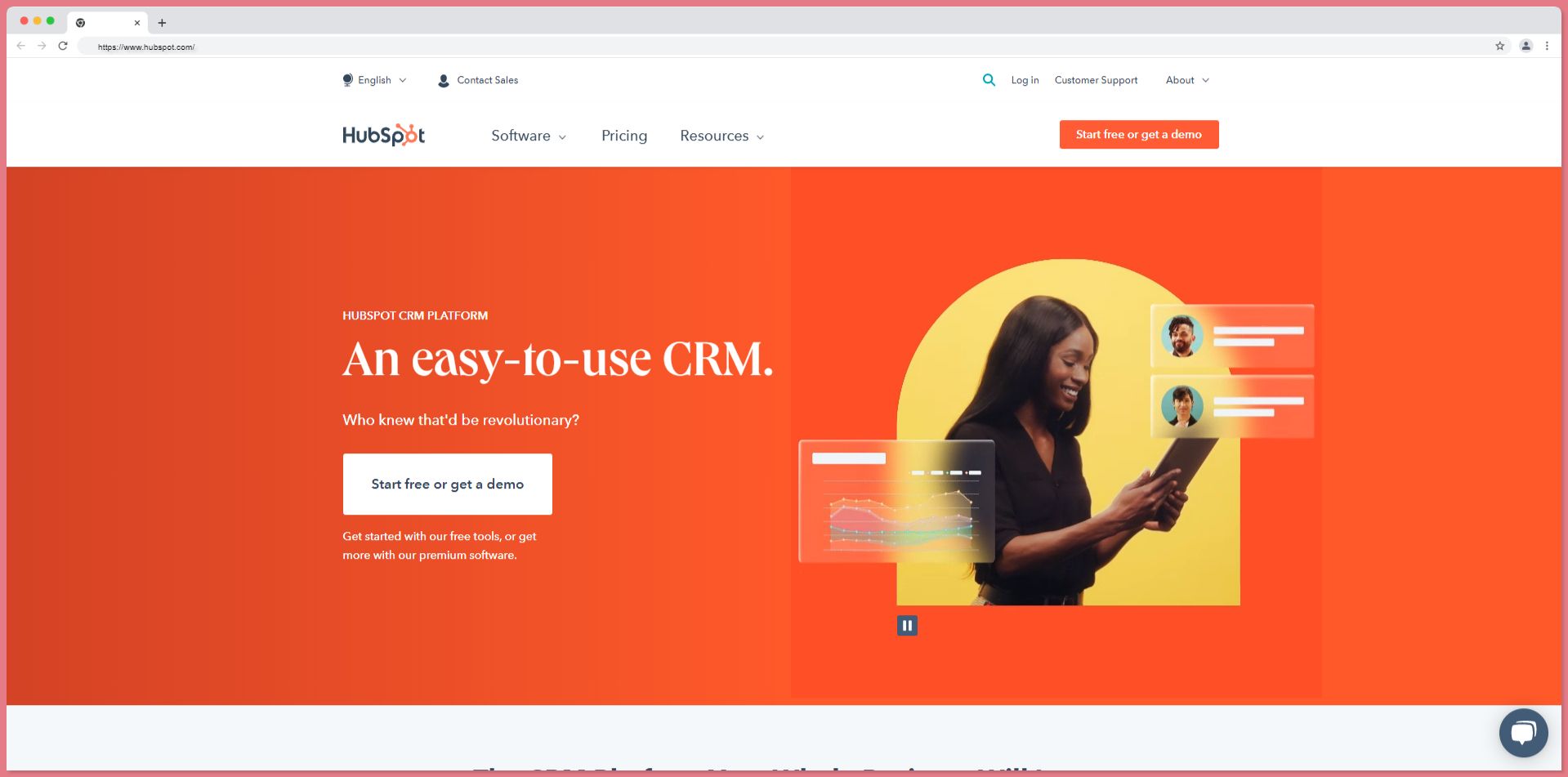 HubSpot is a specialized tool to increase and measure your conversion rate optimization.
Final words:
Conversions are simple to understand, the number of your customers is called the conversion rate.
If you want to increase your revenue, you have to increase the number of customers your receive.
As to do so you have to have an account of how many customers you receive, why they became your customer, and what made your visitors lose interest in buying.
Conversion rate optimization answers all these questions.
Even with the accurate rate, you may not be able to optimize more conversion rates.
You can use session records, web analytics, and heatmaps in order to know your user behavior to convert them.
---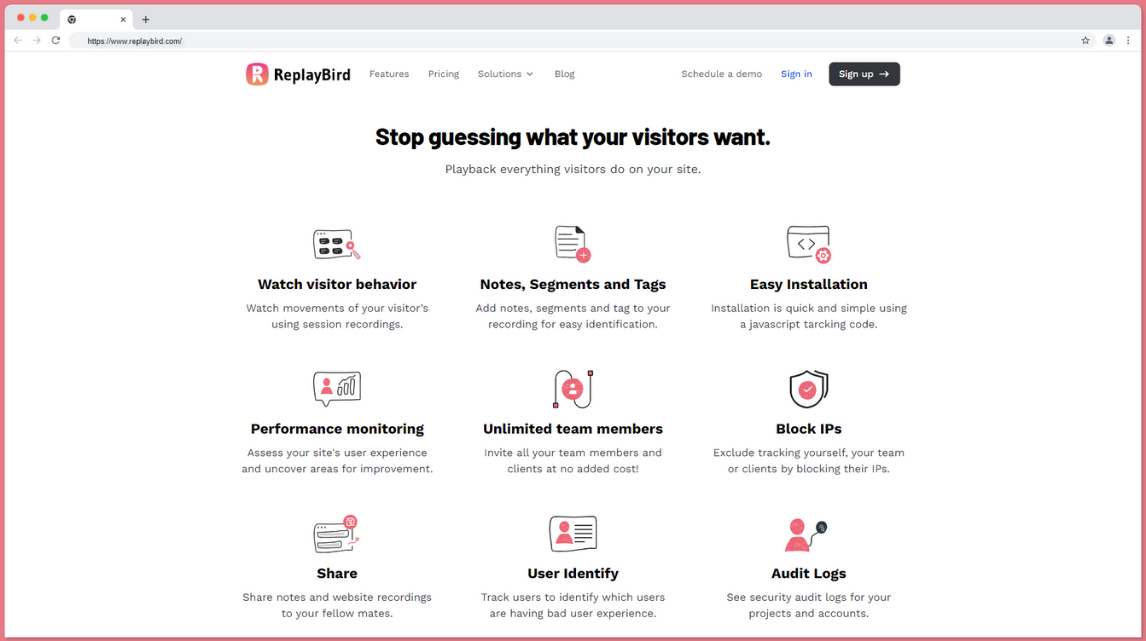 ReplayBird is web analytics and primarily a session recording tool. ReplayBird helps you improve conversion rate and increase revenue with customizable metrics that provide accurate insights.
The ReplayBird is a much-needed tool for all kinds of websites and has affordable pricings. Convert, engage, and retain your every customer with a better user experience.
Further Reading: