Adobe Analytics is the name that pops up whenever you talk of an analytics tool. It is a featured-filled, diverse and powerful tool that collects data and spreads it perceivable.
Among a wide variety of activities, the platform also includes predictive analysis, web analysis, marketing analysis, segmentation, etc.
You might very easily be confused by Adobe analytics. Most business users find this tool highly intimidating and confusing. While adobe analytics is packed with high intelligence features and is data-driven, it may have too much for some of us.
While some businesses might be ready to invest in the tool and take time out to set it up, it might be too much effort for some small or average business owners.
When we are on the lookout for an analytics tool, adobe might be one of the first options people look at.
It is a natural first, as the brand has been in the software business for years and years.
Almost all of their platforms are brands in themselves, such as Adobe Photoshop, Adobe Acrobat, and Illustrator, to name a few.
Adobe Analytics has left most users frustrated with its complexity.
Although it might be leading in terms of features and usability, it might not be the right fit for some organizations.
Drawbacks of Adobe Analytics
Too many features
Designed for Adobe products
Tough implementation
Manual tagging
Expensive
1. Too many features
Usually, it is the users who demand more features to have variety in their analysis, but here Adobe Analytics is the one with too many features. Yes, that can be a drawback.  
Too many complex features hinder the productivity of teams.
2. Designed for Adobe Analytics
If you use Adobe products for all your needs or already use a bunch of Adobe software with your team, you may go with Adobe Analytics.
But if your company is not using Adobe products and you're using Adobe Analytics, you're in for a tough ride. Issues like analytics not matching up properly will pop up.
3. Tough implementation
Adobe Analytics can't be seen as just another analytics tool. You can't just turn it on and be off with work.
Your teams would be required to complete a number of steps to set it up and formulate an event tracking system to make sure the right kind of data is being collected as well as the right metrics.
In case you or your team isn't prepared or keen on spending or investing a bunch of resources perfecting the platform, a better choice would be to look somewhere else.
4. Manual tagging
In this day and age, when everything is automated, brands opt for tools that automatically record data and analyze them, increasing productivity and efficiency.
We see efficiency as the top priority. But alas, Adobe Analytics requires you to manually tag events.
5. Expensive
Unlike many other analytics tools, Adobe Analytics doesn't offer free trials. So in case you want to know if Adobe really works for you or not, you'll have to open your company wallet and spend to try it out.
Now that we've seen why Adobe Analytics will not suit your case, let's dive into some of its competitors and alternatives you can go for.
8 Best Adobe Analytics Alternatives
1. ReplayBird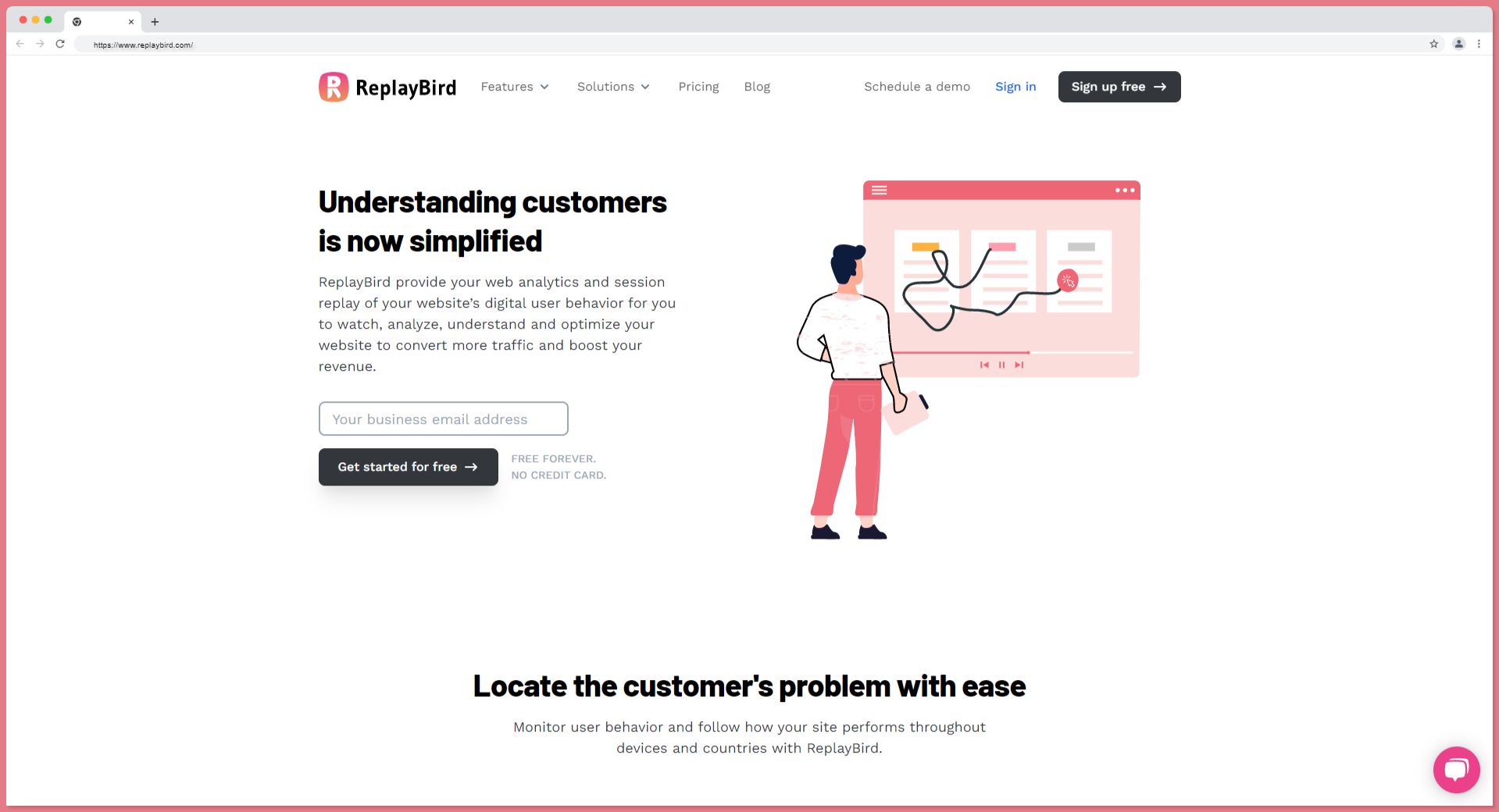 ReplayBird is a user-friendly analytics tool that offers easy feature updates and a wholesome roadmap.
ReplayBird also gives clarity on how users interact with your digital products.
Adobe Analytics requires an extensive setup process to get it working perfectly, but ReplayBird is more of a plug-in and turn-on concept. ReplayBird automatically tracks and records sign-ups, pageviews, checkouts, and all other relevant interactions.
ReplayBird's self-sufficient capabilities and user-friendliness are clear signs that it is a much better tool compared to most others owing to its easy-to-use nature.
Going for an effortless yet immaculate adobe analytics alternatives? Go for ReplayBird. And yes, it does offer a free trial, so you can take a glimpse of what you're getting.
Top Features:
Analyze everything in a single glance
Outstanding session replays
Pinpoint the exact errors to your teammates
Easy communication
Identify technical UX difficulties with ease
Pricing:
ReplayBird pricing is one of the better adobe analytics alternatives. It has only 3 plans, which makes it easier to choose.
Every plan has a free trial.
The basic version for $24 for 25,000 sessions/month .
The startup version for $69 for 50,000 sessions/month.
The Growth version is $149 for 100,000 sessions/month.
Finally, the premium version is $599 for 250,000 sessions/month.
2. Mixpanel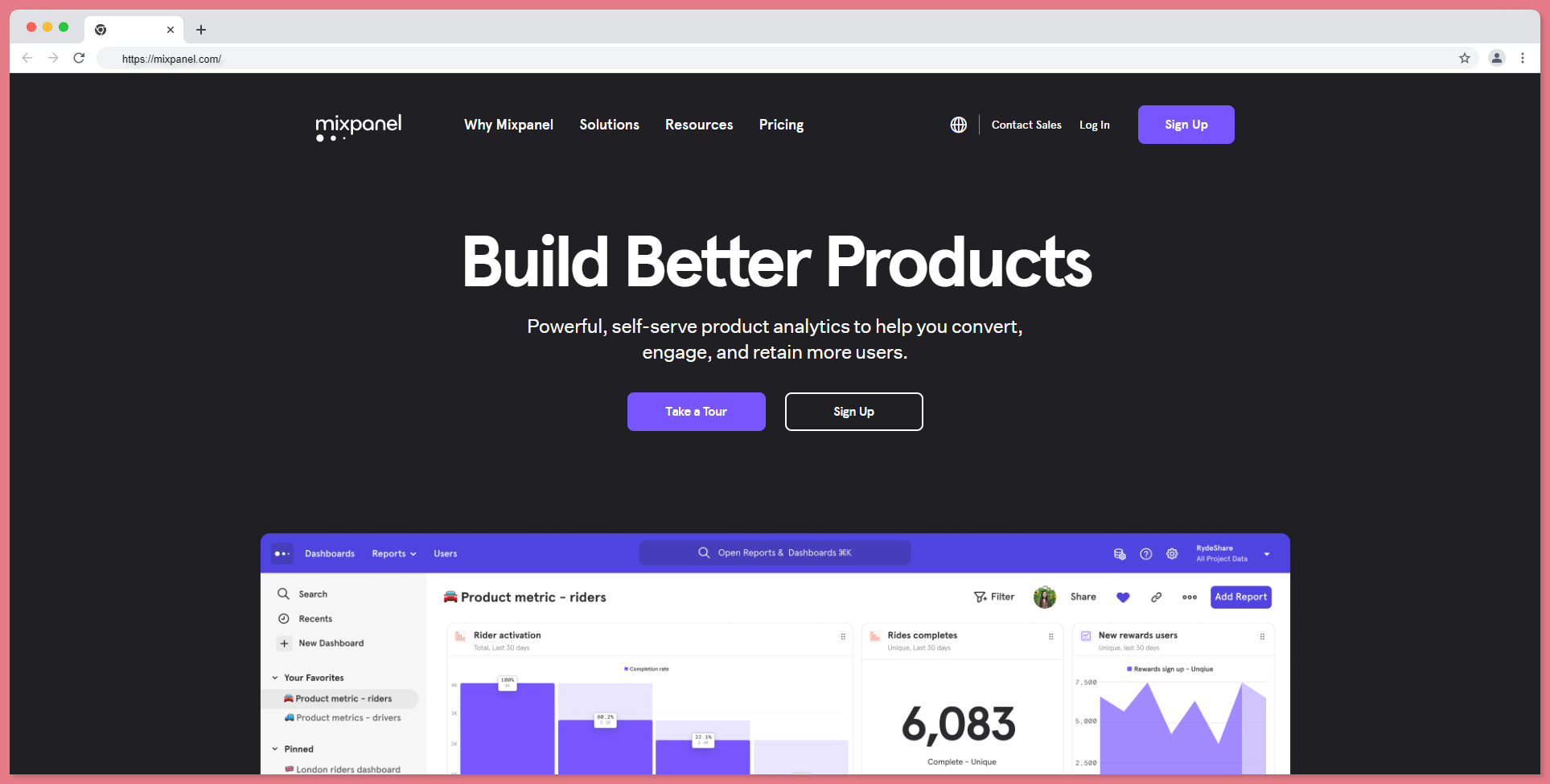 Mixpanel is another analytics tool with great web properties, but like Adobe Analytics, you'll have to manually set events to track them. If your team has the budget and good engineering sources, you can very well opt for Mixpanel.
Mixpanel has a great option to measure campaigns and launches. Teams can use Mixpanel to measure the microtransactions that occur during specific events.
We should also mention the fact that Mixpanel is a slightly aged solution that might feel old and outdated to your team, who can find it difficult.  
It will prove to be a good tool for individual campaigns but not for event tracking.
Top Features:
Behavioral Analysis
Engaging and interactive reports
Real-time dashboards
Pricing:
It has a free version available.
The growth plan starts at $25 per month.
The Enterprise plan is customized billing.
3. Amplitude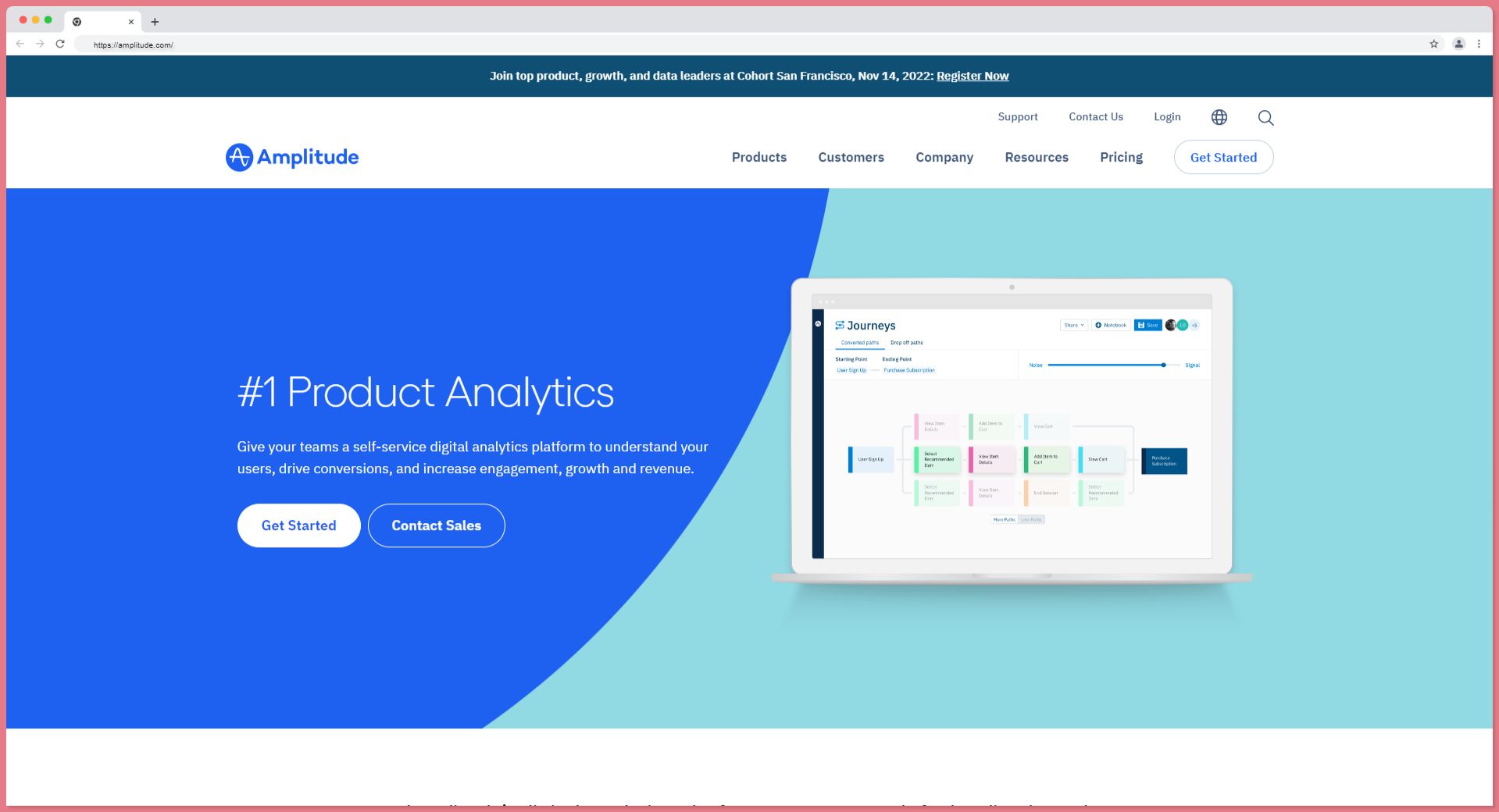 Amplitude, being among the popular analytics platforms, aids in understanding behavior patterns. But like Adobe Analytics, Amplitude also requires extensive engineering support to get it working perfectly. Although Amplitude does offer a free trial, it starts getting pricey as your products begin to scale.
If you have the engineering resources it takes, then, by all means, go with Amplitude. But if you require a ready-to-use solution, then Amplitude is not for you as adobe analytics alternatives.
Top Features:
Safe collaboration
Customizable data structures
Good analytics features
Pricing:
Amplitude, as an adobe analytics alternatives, has 3 pricings.
Starter
Growth
Enterprise
But they are not transparent with their prices.
4. Fullstory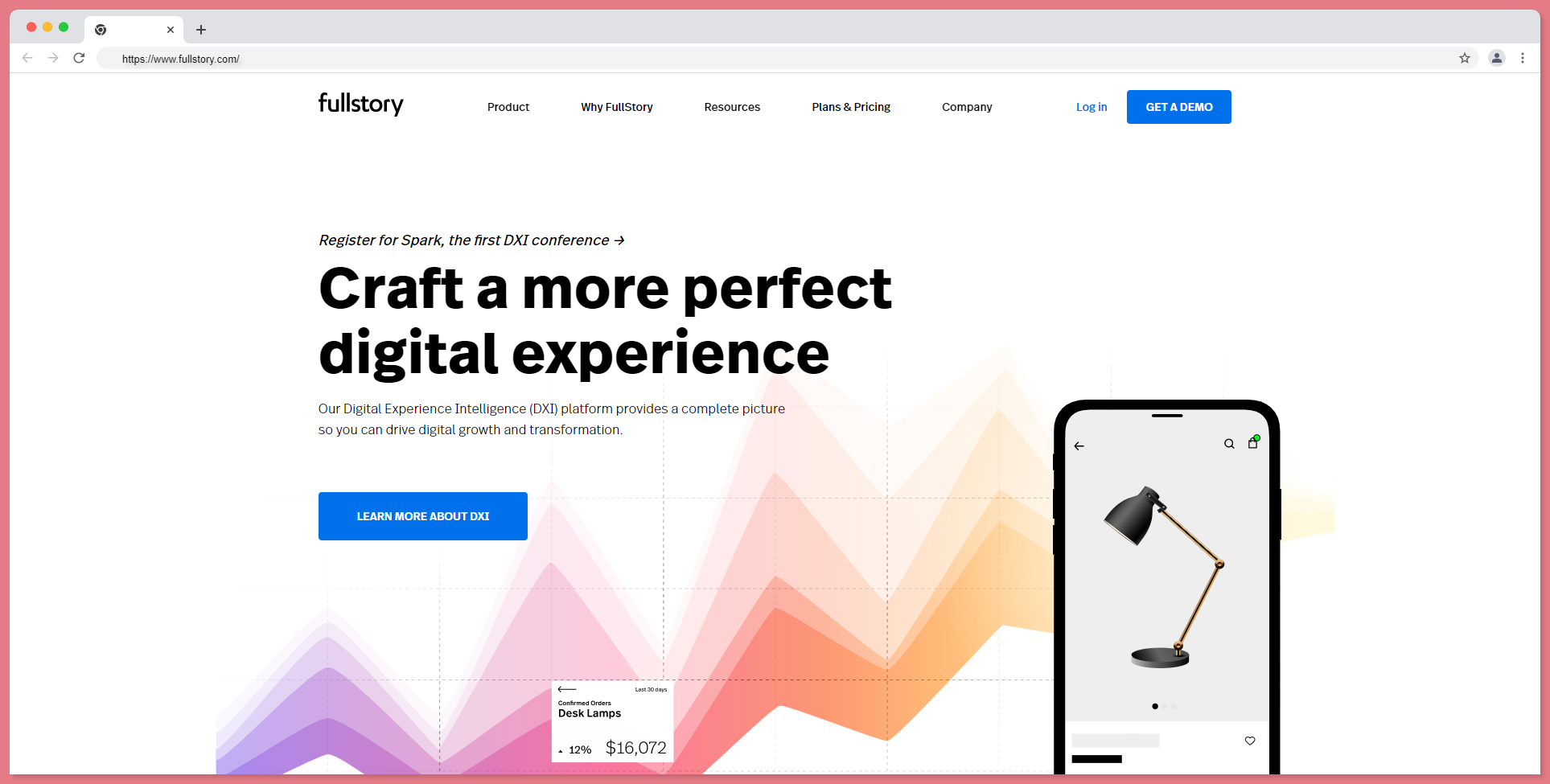 Yet another popular analytics tool you can go for is FullStory. It optimizes routes, analyzes data, and eventually drives more traffic and conversions.
FullStory is ideal for consumer applications and B2C brands. It gives session replays, smart heatmaps, and also high-definition visuals.
The best part about this platform is the usage of machine learning to suggest the best next move. The platform also allows you to track Unique User IDs, but you'll need to go through a tedious procedure to get there.
Top features:
Real-time actionable insights
Visuals and Heatmaps
Identifies bugs and errors in UI
Pricing:
Fullstory has 3 pricing plans.
A free trial for all the plans is also available.
Free for startups with base-level data.
The business plan is not revealed and you have to contact fullstory.
Fullstory gives customized billing for the Enterprise plan.
5. Tableau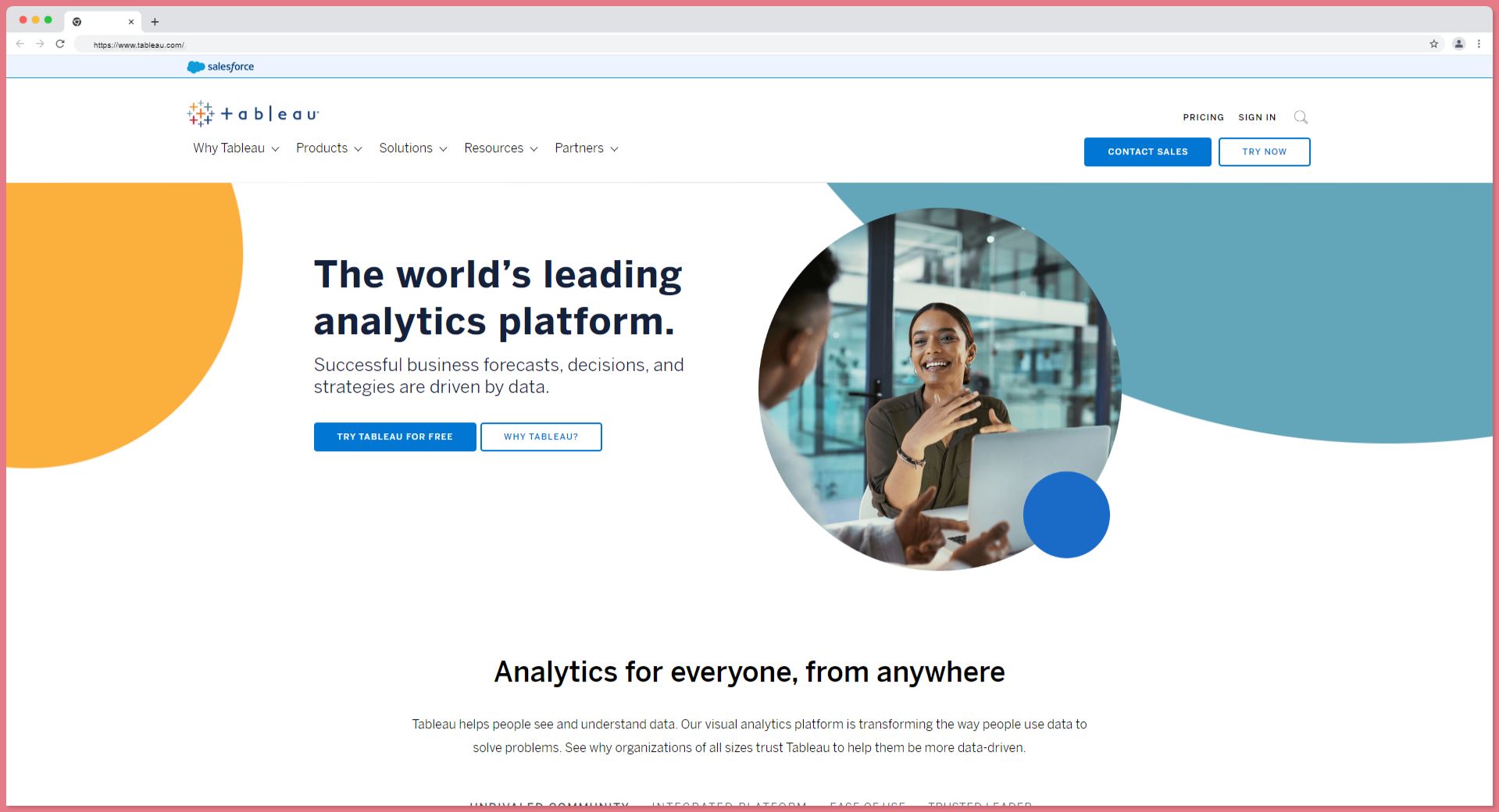 Tableau is feature-packed, as adobe analytics alternatives. These features help teams to understand the data better. Tableau has all the abilities. However, it is more suited as a business intelligence tool.
Nonetheless, one of its major drawbacks is its pricing which most users find too expensive. Their platform is too enormous, which leaves users confused and trying their best to navigate around. So, just like with Adobe Analytics, you'll find yourself spending loads of time setting it up this adobe analytics alternative.
Designed for larger brands, teams working small will find Tableau too much to handle with all its various features and a huge platform altogether.
Top Features:
Feature-packed
Interactive dashboard
High-end visuals
Pricing:
Tableau as adobe analytics alternatives is not transparent about the pricing with public.
6. Matomo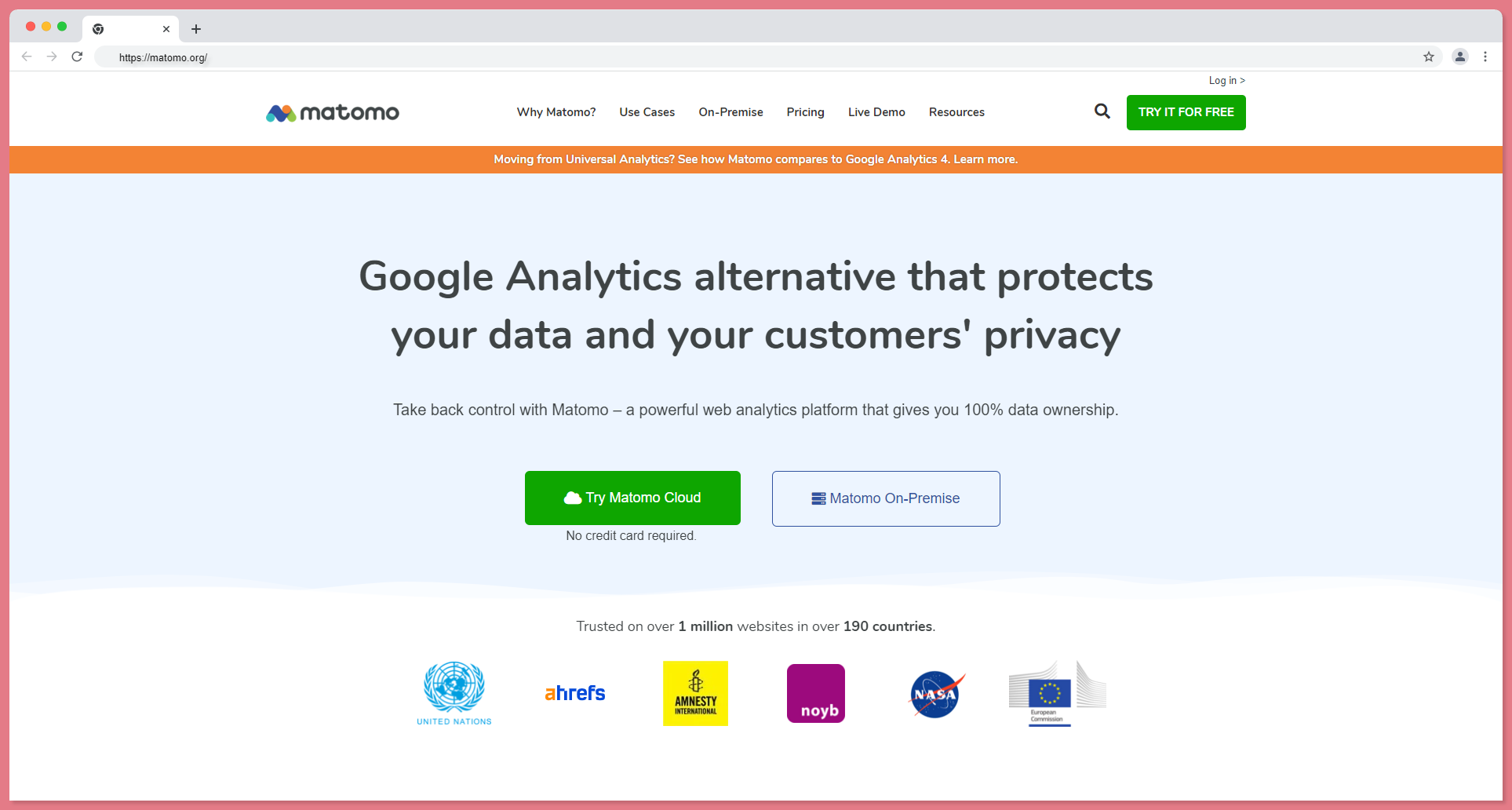 If your brand requires high security and company policies do not allow external servers, Matomo comes to your rescue. Matomo is an analytics platform that allows you to run it in your own environment as it is an open-source analytics platform.
In addition to all that, Matomo offers a fast-running solution that is derived through the cloud.
A cloud-based offering can still allow your company to have full control over your data and also comply with your privacy policies.
Top Features:
Access to source data
Cloud-based
Content interaction analysis
Pricing:
This is free if you host it on your servers. Paid, hosted plans start at $29/month.
7. Google Analytics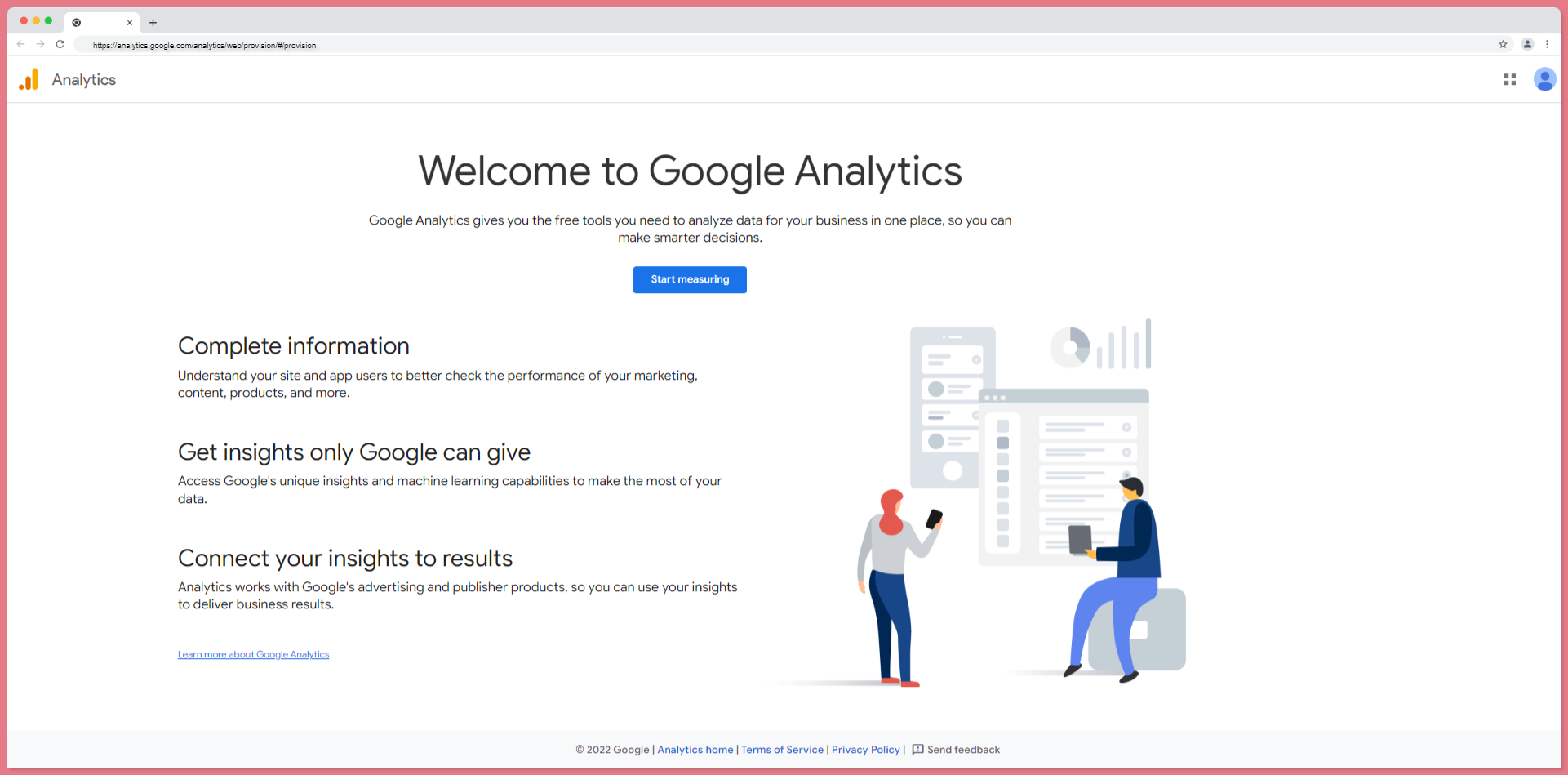 There is a high chance your team is using Google Analytics. And why not? It has been in the game for far too long and has aced its way into analytics of all kinds. Google Analytics is always the first tool to be considered.
As Google Analytics lets you set up events manually, you need to have a good understanding of the product's working. But with Google Analytics as adobe analytics alternatives you are to have a tough time linking data back to its specific users.
Top Features:
Customize your KPIs
Wholesome web acquisition metrics
Deep performance insights
Pricing:
Google Analytics as adobe analytics alternatives pricing is free.
It comes with Google 360.
8. Pendo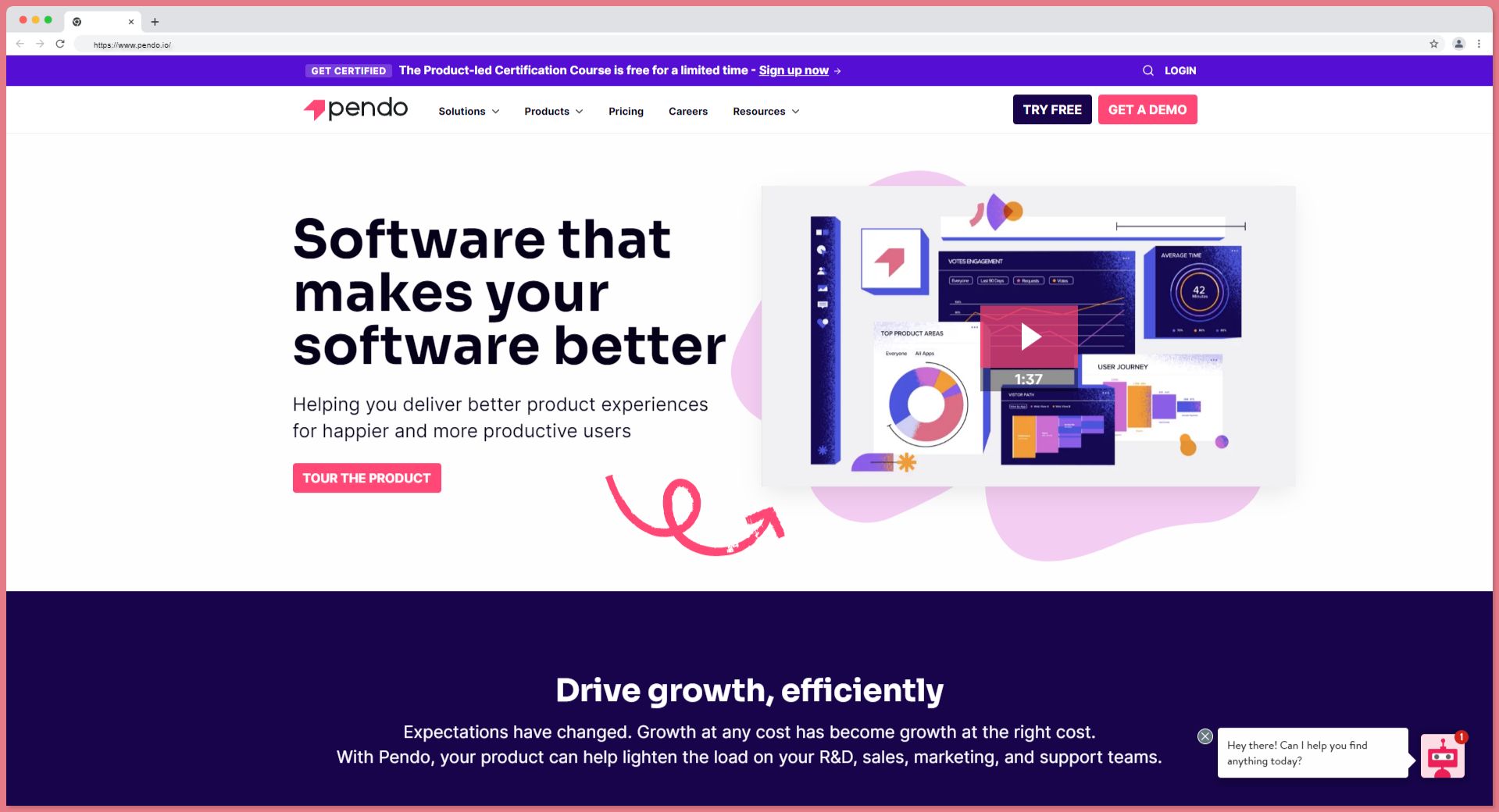 With Pendo, you get a deep dive into your users' interactions. You can determine which features are being embraced by your consumers and which are the most ignored ones.
The main feature that sets Pendo apart from most others is how they've inculcated product analysis and in-app messaging in the same platform.
Top Features:
Need for coding is eliminated
Powerful insights
Product experience
Pricing:
Pendo as an adobe analytics alternatives, is not transparent about th e pricing with public.
Wrap up
The above-mentioned analytics tools platforms are among the most popular for their usability and user-friendliness.
If you're looking beyond Adobe Analytics but do not want to compromise on delivering a luxurious digital experience to your users, these adobe analytics alternatives are the best way to go.
Most of them are easy on your wallet and offer free trials so you can dive into what you're going at.
Here is a small recap of adobe analytics alternatives
8 Best Adobe Analytics Alternatives
---
ReplayBird - Driving Revenue and Growth through Actionable Product Insights
ReplayBird is a digital experience analytics platform that offers a comprehensive real-time insights which goes beyond the limitations of traditional web analytics with features such as product analytics, session replay, error analysis, funnel, and path analysis.
With Replaybird, you can capture a complete picture of user behavior, understand their pain points, and improve the overall end-user experience. Session replay feature allows you to watch user sessions in real-time, so you can understand their actions, identify issues and quickly take corrective actions. Error analysis feature helps you identify and resolve javascript errors as they occur, minimizing the negative impact on user experience.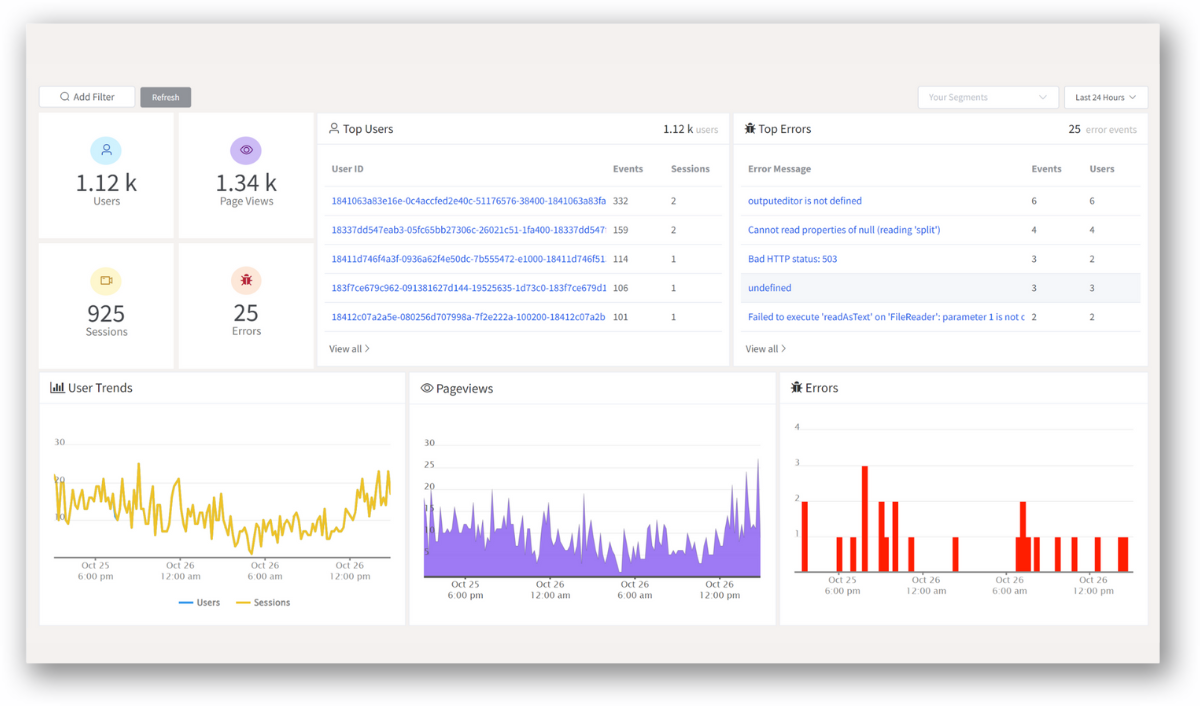 With product analytics feature, you can get deeper insights into how users are interacting with your product and identify opportunities to improve. Drive understanding, action, and trust, leading to improved customer experiences and driving business revenue growth.
Try ReplayBird 14-days free trial
Further Reading: