Conversion is the key element of a SaaS website's success. All the financial aid spent on marketing, advertising, and bringing traffic to your site will be fruitful only when visitors turn into customers. All online businesses need their site visitors to sign up, take up a trial, and buy the service.
Almost all the SaaS products that are customisable, user-friendly and affordable doesn't directly attract sales. You need to provide your users with a trial or demo of your software service. But, All the free trials and demo also will also not convert into sales. According to Totango's 2016 survey, a maximum of 80% of the free trial users does not convert into customers.
If you own a SaaS business and feel that your free trial conversion rate is low, we at Replaybird have listed out simple ways to increase your conversion rate.
What is SaaS Conversion Rate?
SaaS conversion rate is the number of trial offer users who have converted into paid customers. The Conversion refers to any desired action that you want your visitor or user to perform.
Mostly it would be Call-To-Action (CTA) elements like click to sign up, make a purchase and become a customer. In SaaS, it is buying the software service you are providing.
The Conversion rate is the percentage of users who take the desired action. For example, a SaaS site has 1,000 trial sign-ups in August 2021, and 30 people purchase the sales out of that. Thus the Saas's conversion rate is 300/10000*100 = 3%.
Saas Providers and Free Trails
There are few types of trial options that SaaS providers give their users. It is the way through which you can persuade your users to get to know your product, let them use that and build trust in your service. The few types are -
Free Trails - This type lets in many trial sign-ups and the rate of conversion is low. Users may use your service till it is free and then never turn back. One best gain from this option will be you can generate a large number of leads.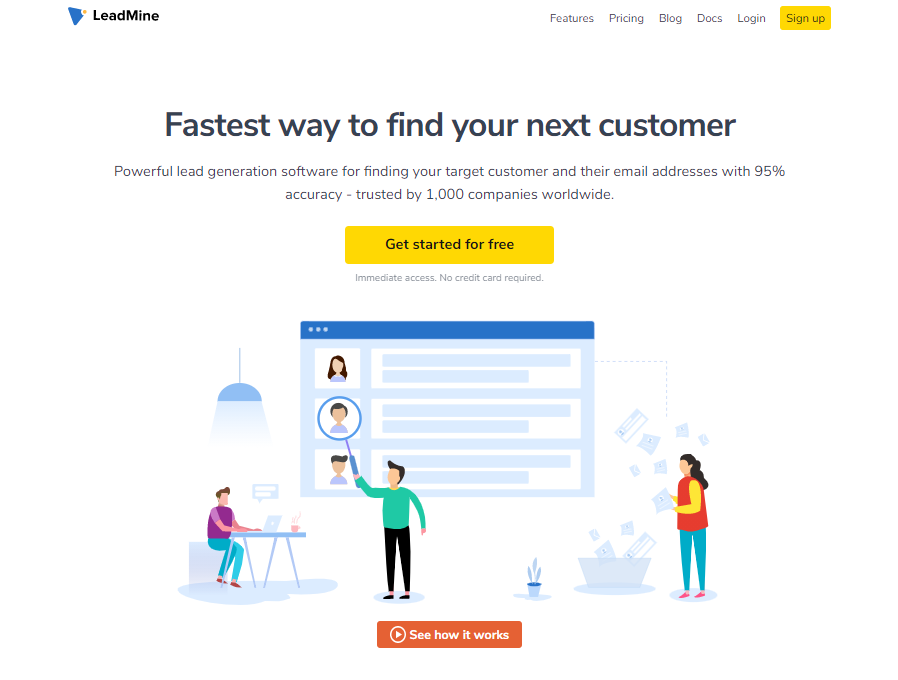 Free Trails With Payment Details - This method is used by most SaaS providers. A set of quality potential customers will sign up and then once they like the service during the trial, they will purchase the service.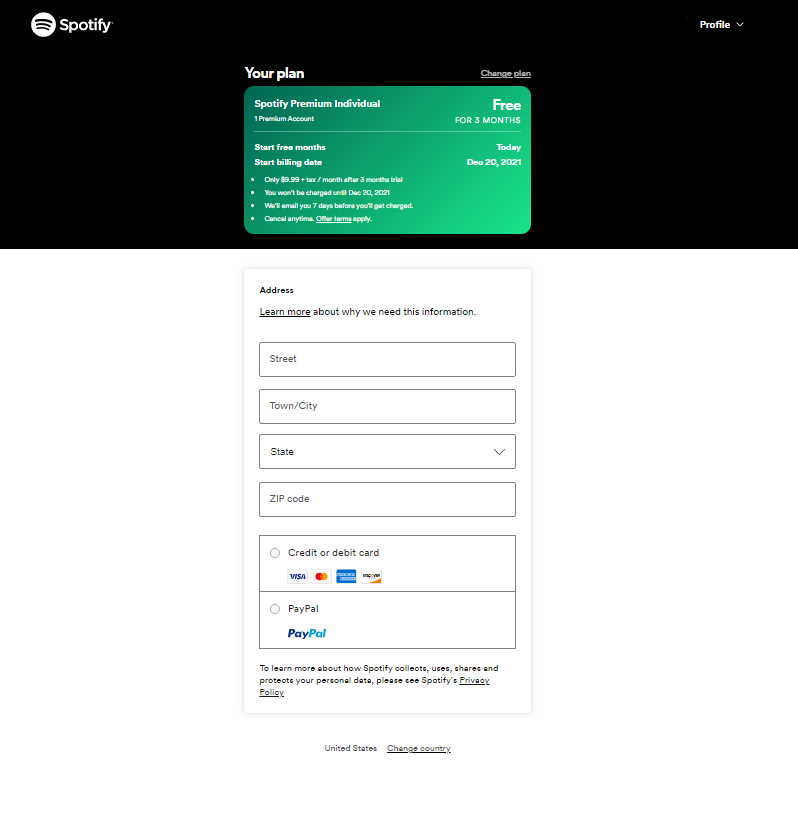 Freemiums - This method is mainly used by the entertainment SaaS subscription business. They provide a set of services for a free version and then for a premium service, the users need to buy subscriptions. Spotify and Hotstar are a few examples of freemium providers.

5 Tips to Increase SaaS Conversion Rate
#1 - Provide Social Proof
More than you speak about your service, it will have a great reach if your customers talk about service. Make sure that you always get reviews from your customers and add them to your website. Customer reviews act as social proof that will improve your customer experience on the website.
Even if your visitors are sceptical about your product/service, the already available reviews will give them trust and persuade them to make the purchase.  It can be reviews, ratings or testimonials - the opinions and views of your customers on your service will help you increase trust and convert more visitors into customers.
#2 - Add Value to the Website
Though you are providing a SaaS service, your website must have value-added content to it. The website should be loaded with content that will persuade users to buy the service. Customers will discover more about your brand and how much value you provide through the content available on your site.
The content should include both small and long-form content. It could be newsletters, magazines, tutorials or product comparison guides and more. Having SEO optimised content will bring in more traffic and you generate a quality lead. It is the best, simple and cheapest way to reach your potential customers.
#3 - Send Triggering Emails
Once if you have got free trial sign-ups, keep building communication with your users. Emails are some of the most effective tools used to increase conversion rates. Both during and after a free trial, your leads need to be treated with special care. Sometimes, all that users need is a little push in the right direction in order to be converted.
Emails should be personalised. It should be crafted in a way your join a question or a thought that's already in your leads mind. BE specific and reply as soon as possible you receive a mail from them.
#4 - Customer Service
Customer service was, is and will be the main element that provides an extraordinary conversion rate. You should understand your customers and users, empathise with their needs and issues. Have all the possible ways to get them to interact with you.
For SaaS providers, especially their customer service should be the top priority.  The reason being that you will likely never meet your customers in person, so it's rather hard to establish a personal relationship.
Have a live chat option that provides the customers with their needs immediately. Your website should have a self-service customer support system. Nowadays, most customers prefer to troubleshoot their problems. They love to get support information that is already available in the knowledge base or FAQs and help themselves.
#5 - Understand Your Customers
When designing your SaaS website, you would have put in almost all the care and would have made it without any errors or issues. But when judging your own website, you might be self-biased and might think your website is perfect. But it is not compulsory for the users to also think the same.  Get to know what frustrates your users and immediately take action and rectify it.
Session replay records a visitor's activities on your website. Session replay is a simple tool that will help you to understand users' issues in your website. If there are any issues, you can replay the recording and resolve them. It helps you with finding the bugs and errors in time and lets you fix them. You can understand the crucial touchpoints in the website and make necessary changes to increase the conversion rate.
---
ReplayBird - Driving Revenue and Growth through Actionable Product Insights
ReplayBird is a digital experience analytics platform that offers a comprehensive real-time insights which goes beyond the limitations of traditional web analytics with features such as product analytics, session replay, error tracking, funnel, and path analysis.
With Replaybird, you can capture a complete picture of user behavior, understand their pain points, and improve the overall end-user experience. Session replay feature allows you to watch user sessions in real-time, so you can understand their actions, identify issues and quickly take corrective actions. Error tracking feature helps you identify and resolve javascript errors as they occur, minimizing the negative impact on user experience.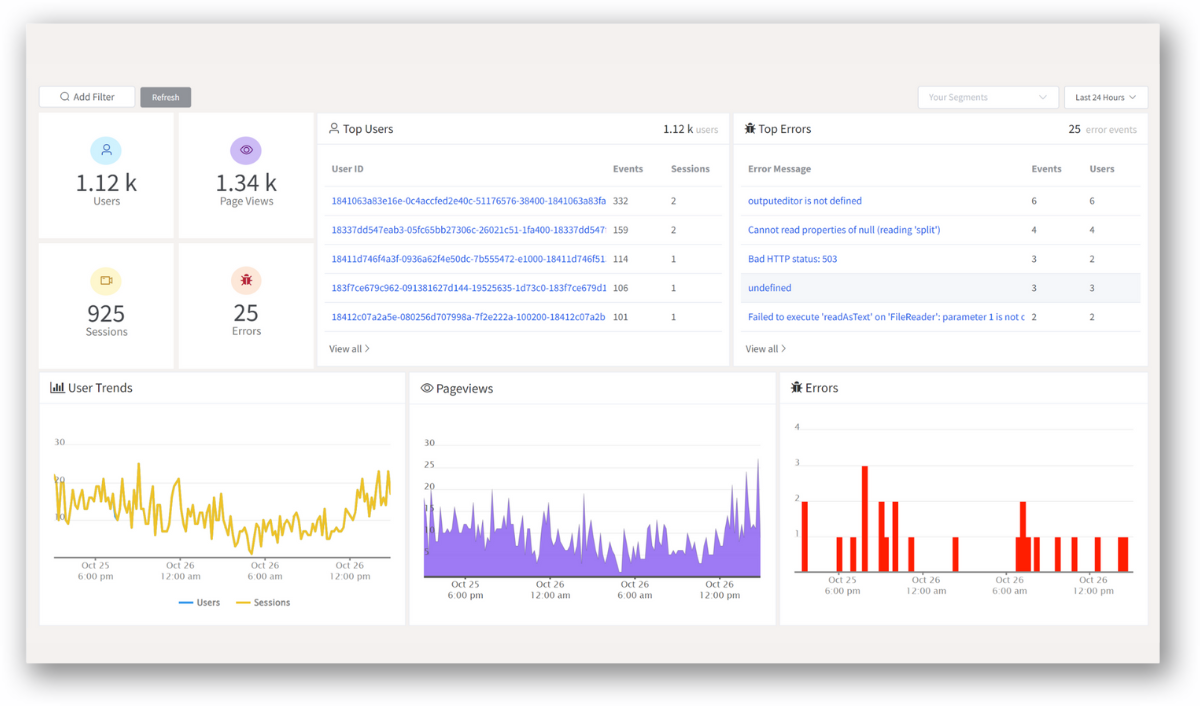 With product analytics feature, you can get deeper insights into how users are interacting with your product and identify opportunities to improve. Drive understanding, action, and trust, leading to improved customer experiences and driving business revenue growth.